Metro Mayor Candidate Breakdown
Grace Duncan and Lily Wilde analyse the mayoral candidates from the 5 major parties in Birmingham to help you decide who should get your vote
The Metro Mayor position was created as part of plans started by George Osborne to devolve powers from London so that local areas have more power over the issues that affect them directly such as local transport. In the election on the 4th May, you will have your vote over who runs the West Midlands.
Conservative Party: Andy Street
Candidate Profile:
Former John Lewis Managing Director, Andy Street believes that he is the right man to lead the WMCA as mayor. Educated at King Edward's School, the closest school geographically to UoB, he attended Keble College, Oxford before joining the graduate programme at John Lewis. He claims that giving up his role at John Lewis to run for this is important as it is 'a once-in-a-generation opportunity for our great region.' He believes that his experience leading such a large company will be of use in a mayoral position.
"
'deliver the investment, jobs, housing, safer streets and transport network your family deserve – and build a West Midlands that works for everybody.'
He claims on his website that he 'helped generate jobs and investment across the country, including here in the West Midlands' and thus he believes that he can use the skills he 'learnt in business to help create jobs and opportunities for your family and everyone in our area.' In a statement to Redbrick he claimed that the skills he gained leading the Greater Birmingham and Solihull Local Enterprise Partnership, 'built on teamwork spanning industries, political parties and the different towns and cities of the area', will be useful when leading the West Midlands. If elected mayor he will use these experiences to 'deliver the investment, jobs, housing, safer streets and transport network your family deserve – and build a West Midlands that works for everybody.'
Main Manifesto Points:
Investment: He will be overseeing the £8 billion of investment in the area with the aim of making sure that money is wisely invested into the region. The Conservative candidate intends to do this by encouraging the West Midlands to lead the Government's Industrial Strategy. This strategy is an opportunity to encourage the growth in the West Midlands.
Young People: Street has ambitions of working with young people in order to create jobs for them and provide them with skills. He wants to invest in skills and apprenticeships to create meaningful opportunities for young people. One way he wants to achieve this is by taking control of the apprenticeship fund, a fund of £150 – 180m, to rid the region of youth unemployment.
Transport: A major part of the Metro Mayor position is the control of transport. Street wants to control transport infrastructure and want so to improve the local transport network to reduce the congestion on West Midlands road. He also wants to make sure that the region's roads are available and equipped for the testing of driverless vehicles in order to establish the area as the capital of the new technology.
Housing and Homelessness: Street wants to combat housing so that local residents have power over the housing in their area. He also pledges to tackle rough sleeping by developing a task force if he was elected.
Crime: One of the issues that Street wishes to tackle is the crime levels in Birmingham. One area of this particularly that he has spoken about tackling is the anti-social behaviour on public transport.
Local Area: One of the most important issues in the eyes of ex-John Lewis boss is focussing on the local area and West Midlands villages. He wants to regenerate local high streets to encourage prosperity and encourage local area growth while also protecting those places in the so-called green belt.
Conclusion: Andy Street believes that the role of the mayor is to be a 'strong voice for the West Midlands, accomplished at putting our case to government and being a champion for the region around the world, whilst at the same time addressing issues that matter locally'. And he believes that he is the right man for the job thanks to the experiences he has gained at John Lewis and the Greater Birmingham and Solihull Local Enterprise Partnership. In a statement to Redbrick he said that 'We must not squander this opportunity. The region faces a stark choice: do we embrace this renaissance by growing the economy in a way which benefits everybody and thus become Britain's Powerhouse? Or, do we look backwards? There is only one answer. If I'm the Mayor, I will work tirelessly to make this happen.'
Labour Party: Sion Simon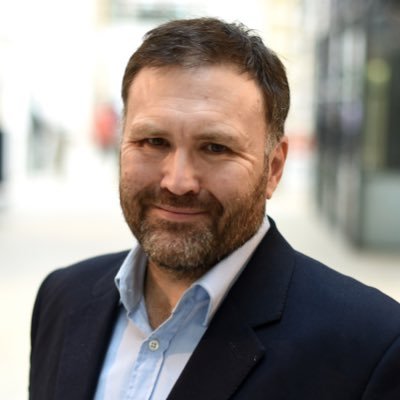 Candidate Profile:
Sion Simon, running for Metro Mayor representing the Labour Party, is a member of the European Parliament for the West Midlands. He has also previously served as the member of parliament for Birmingham Erdington from 2001 to 2010. In 2010, Simon stepped down from this role in order to campaign for the Birmingham Mayor election. Simon echoes the air of a great patriot, and as he states on his website, the Midlands have 'got so much to be proud of, but we need to restore our pride and place as the engine of business, jobs and opportunity at the heart of England'.
"
'we must seize the moment and win back the hearts and minds of English voters who feel like they've been abandoned too'
Simon sees this need to regain back control of the region has stemmed from the neglect of the Westminster government, he claims; 'we have been left in a mess … we must seize the moment and win back the hearts and minds of English voters who feel like they've been abandoned too'. One of the most important components of this, he believes is the student vote as he sees the chance that students have to alter the society in which they live.
Main Manifesto Points:
Transport: Simon wants to renovate the transport system to make way for the future of more integration and cooperation between regional governments, therefore the transport system needs to be effective. In his statement to Redbrick he claimed that 'we need a proper integrated transport system that works for everyone'. Simon is campaigning for airport expansion, construction of HS, and a metro extension.
Housing: Simon sees housing as a big issue. He wants to get rid of the wasted space and use his position to put forward a fight for more houses to be built. He argues, 'the West Midlands is not full. It is a relatively dense conurbation but it isn't bursting at the seams.' Simon believes that if there is an improvement in people's housing they may begin to be less sceptical and think something of a regional government's capability.
Safety: This is a key aspect of Simon manifesto. In his statement to Redbrick he states how the 'Ministers in London tell us that crime is not on the up, but we know that so-called 'everyday' crime often goes unreported.' This is something he seeks to change. He rightfully says 'we've the right to feel safe where we live', therefore he wants to defend the cut in police numbers and keep communities in the West Midlands feeling safe, especially in student areas where there is a high rate of unreported crime.
Industry and Production: Simon wants to restore the renowned name of the Midlands for its production and industry. He believes that if we enhance investment into these areas, new businesses can create new opportunities and infrastructure improvements. Both of which will bring employment and enhance connections across the region.
Restoration of Pride: Simon launches his campaign with a great appeal to patriotism. He claims that in the Midlands there is 'so much to be proud of', such as the 'world-class universities in the West Midlands producing the best minds in the country.' He believes that, 'we need to tap into this to make sure students and graduates stay within the region, by providing first-rate jobs for future graduates and restoring pride'.
Conclusion: Sion Simon sees this opportunity to run for Mayor as a way of not only making changes but also in bringing back a sense of patriotism which has perhaps been lost in the rule of central government from London. In his statement he claims it is about 'taking back control of our own affairs - returning the West Midlands to our rightful place in the world. The students of this region have a real stake in this election, and in the coming 7 weeks I'll be setting out my vision'.
UKIP: Pete Durnell
Candidate Profile:
Pete Durnell is currently the Chairman of UKIP's Sandwell Branch. He has represented the UKIP party in his local constituency of Warley in the 2015 General Election, and in 2016 he was the Police and Crime Commissioner candidate for the West Midlands Police area. Pete Durnell is running for the position of Birmingham Mayor, one that has never been filled before. The key motivation for UKIP putting forward Durnell as a candidate is to encourage this devolution of power from the central government held in London, and to pass down responsibility to a new regional body, the West Midlands Combined Authority (WMCA).
"
the Metro Mayor should be 'someone who is passionate and cares deeply about this region'
Durnell made a statement to Redbrick News saying WMCA is 'an unnecessary additional and very expensive layer of government' and as mayor he would put an end to the 'secrecy around it and ensure that every penny of taxpayers' money was spent wisely and well'. Pete Durnell states on his website that the Metro Mayor should be 'someone who is passionate and cares deeply about this region', and in appointing a regional Mayor this should aid Britain to be 'efficient, open, honest and transparent at all times'. Pete Durnell is offering many crucial points in his manifesto, some of which will be close to the hearts of students such as the improvement of transport systems and a deeper effort into the awareness in the field of mental health.
Main Manifesto Points:
Economic Growth: Durnell focusses a considerable amount of attention on supporting small and medium size businesses, to help them grow and popularise. He wants the focus of the WMCA and the role of Metro Mayor to help small businesses to gain access to the funds they need to expand and succeed. Durnell wants to encourage incentives for the investment in innovation, research and development, to encourage Britain to be more independent and not to be in control of larger cooperate companies.
Transport: Again, Durnell's priority are those which are going to provide the greatest benefits to local businesses and how an improved transport system could help them. He wants to review and adopt certain measures to improve the traffic flow across the towns and cities, to prevent congestion and disruption. A factor that Durnell feels strongly about is continuing to oppose the £70 billion high-speed train service (HS2) connecting London and the North. UKIP also aim to perform a feasibility study into upgrading paths and cycle trails along the waterways and extending cycle networks to allow greater free travel across the cities.
Mental Health: Pete Durnell wants to ensure the ever-increasing problem of mental health is given an equal priority and status to that of physical impairment. Durnell wants to ensure there is a continuation in 'ring-fenced' funding for Mental Health, to ensure that funding is used solely for mental health.
Homelessness: Homelessness is a persistent problem across majority of large cities and Durnell wants to ensure those unfortunate enough to be on the street have access to the help they need; providing help for those on the streets due to mental illness and drug abuse, and to help get people back into society. He also wants to provide aid to the police in removing and prosecuting those who are so-called 'professional' beggars.
Europe: Durnell wants to highlight and mitigate the threat from the EU's Europe 2020, a programme which will have significant economic and operational implications for the WMCA. He also wants to regain border control and regain the ability to make trade deals and decisions that benefit Britain and not the interests of countries like Germany or France.
Conclusion: Pete Durnell said in his statement to Redbrick his main reasons for standing were simple, not only that he is 'proud and passionate' about this region but that he believes 'it has been extremely poorly treated by successive governments, who have not proved the funding it deserves, and what funding we have received has been badly mismanaged and largely wasted by Labour-dominated councils. As mayor I will fight to gain extra funding and ensure it is spent fairly and prudently, with the sole aim of improving the region for the benefit of everyone who lives and works here.'
The Green Party: James Burn
Candidate profile: Running for the position of Birmingham Mayor representing the Green Party, is previous University of Birmingham student, James Burn. Burn is the councillor for Chelmsley Wood and is the leader of opposition on Solihull Council. He wants to see an inclusive and accountable authority, one that takes into consideration the voices of all areas of the public body. James Burn states on the Green Party website that he is focussed on 'building a home-grown economy' based on the 'up-and-coming areas' to ensure no one is 'left behind'.
"
he is focussed on 'building a home-grown economy'
Burn insists this change begins with the commitment to listen to business owners. James Burn stresses the importance of the students vote and need to fight to make their voices heard. In a statement to Redbrick News he says 'sadly, the reason that the concerns of students are very rarely addressed is that you simply don't get out and vote in large numbers... Birmingham has one of the largest student populations, yet you're hardly ever mentioned in local politics - this needs to change.' Burn is very much a politician interested in the effects our government has on the opportunities and support for young people, he wants to lead as Mayor with their best interest at heart.
Main Manifesto Points:
Industry and Environment: Burn wants to re-focus the WMCA on building a homegrown economy based on likely future growth areas that match the Midlands strengths. Burn believes low-carbon manufacturing and technology is and will continue to be one of the fastest-growing global markets and has huge job potential. In the role of mayor, he wants to harvest the knowledge and skills the area of the West Midlands has.
Housing: Burn recalls fond memories of being a student at UoB, but he remembers clearly the problems students face regarding housing. Burn wants to see a renter's union formed so that students have a way to address the concerns of landlords providing very poor accommodation because they have no permanent long-term residents. He wants students to be given an opportunity to raise issues and provide prevention against being victims of explosion by landlords.
Mental Health: Burn is a social worker by profession, therefore he faces daily interactions with the problems that the public face. Mental health continues to be a real concern across society. Burn highlights in his statement that students are 'slightly more at risk' of suffering mental health issues, due to the stress of studies or anxiety of 'finding work after graduation'. Burn is seeing to invest a large proportion of dedication into mental health support services so that everyone has access to the help they require.
Economic Growth: James Burn wants to see far more assistance given to existing and new small and medium-sized businesses based in the local area. He believes that investing financial support in this type of business makes good economic sense and therefore more money should be invested to support them. These areas need support in order to keep afloat, Burn want to build the economy with the greatest chance of being capable of creating the highest number of jobs which will benefit the local economy. Homegrown small businesses is the way to see this effect take place.
Conclusion: James Burn spoke to Capital Radio and expressed how 'the West Midlands have been left behind' and that this is what he wants to change in the position as Mayor, he wants to bring the Midlands up to speed in many social and economic areas. He stated that his 'first policy would be to put plans in place to make sure authorities kept honest and kept working for ordinary people, at the moment most ordinary people have no say in this authority …. we need to grow a more home-grown economy'. Burn wants to take a more active approach towards changing the way the West Midlands is run. In his statement Burn claims that 'we need to change how we do things, focus on developing a home-grown, resilient economy that provides good jobs. We have some key strengths here in the Midlands - let's use our manufacturing pedigree and move into modern technologies where there is high demand'. James Burn is a passionate believer in the strengths of this region, and is campaigning for metro Mayor to help aid beneficial change affecting all people of society.
Liberal Democratic Party: Beverley Nielsen
Candidate Profile:
Former regional director of the CBI in the West Midlands, Nielsen is running as the Liberal Democrat candidate to become the first mayor of the West Midlands in May 2017. Nielsen has also held jobs such as the chief executive of the region's tourist board and the director of Birmingham City University. Passionate about the region she believes that we 'are the heartland of UK makers and creators, with a goldmine of young talent.'
"
she believes that we 'are the heartland of UK makers and creators, with a goldmine of young talent.'
She is clear to highlight she is 'not a career politician' but is instead a 'business woman and educator' who believes in the West Midlands, which has too often been 'held back and starved of investment and resources', she told the Birmingham Mail. Nielsen emphasises the importance of young people on her website, 'I want to make sure that our region and our young people also have opportunity and the kind of lift up that can change lives.' This perhaps stems from her work building partnerships between employers and students at BCU. She has also acted as a Liberal Democrat councillor on Worcestershire County Council.
Main Manifesto Points:
Housing and Infrastructure: One of the priorities for all the candidates in the mayoral race. Nielsen promises to fight for the West Midlands to gain a fairer share of the national resource, particularly focussing on delivering infrastructure and housing. She also wants to deliver affordable housing through a region-wide development plan.
EU: Regarding Brexit, Nielsen believes that the Liberal Democrats would be the best to help lead Brexit and would encourage the government to have a second referendum in an attempt to avoid the propaganda of the previous one. She also wants to tread carefully in regards to Brexit so as to not damage the relationship with Europe for the young people in the region.
Young People: Recognising that Birmingham is the youngest city in Europe, Nielsen's manifesto focuses on young people. She wants to encourage them to stay and work in the West Midlands. She attempts to do this through new grants for SMEs and start-ups, by delivering affordable housing and establishing a fund to connect education, business and entrepreneurs.
Transport: Her focus on transport is one that many of the candidates also share as it is a vital part of the role. One of her most defining ideas is that she backs the building of a second runway at Birmingham Airport in an attempt to boost Birmingham industry and raise the city's importance as an international hub. On a more local level she hopes to give all young people under the age of 25 free travel on public transport across the West Midlands.
Business: Nielsen is passionate about home-grown businesses and encouraging industry within the West Midlands. The Liberal Democrat candidate wants to engineer more home growth and she believes that the way to achieve this is through focussing on home businesses. One of her campaigns works with this as a goal and is based around the hashtag, #HomeGrownSuccess. The scheme involves her promoting the work of local businesses and companies to the region.
Conclusion: In her role as Liberal Democrat councillor on Worcestershire County Council she has gained experience in Midlands politics and has a record for change. She writes on her website that, 'We are on the cusp of a period of massive upheaval as the complex and confusing Brexit process gets underway. We face more cuts and uncertainty but also opportunity. I want to be the mayor that unites us and takes our region forward into a future made by us, for us'. Nielsen asks people to vote for her who want to make 'the West Midlands one of the best places in the UK to live, work and thrive'.
Make your voice heard and make sure you register to vote by Friday 14th April and vote on the 4th May.
Article by Grace Duncan and Lily Wilde