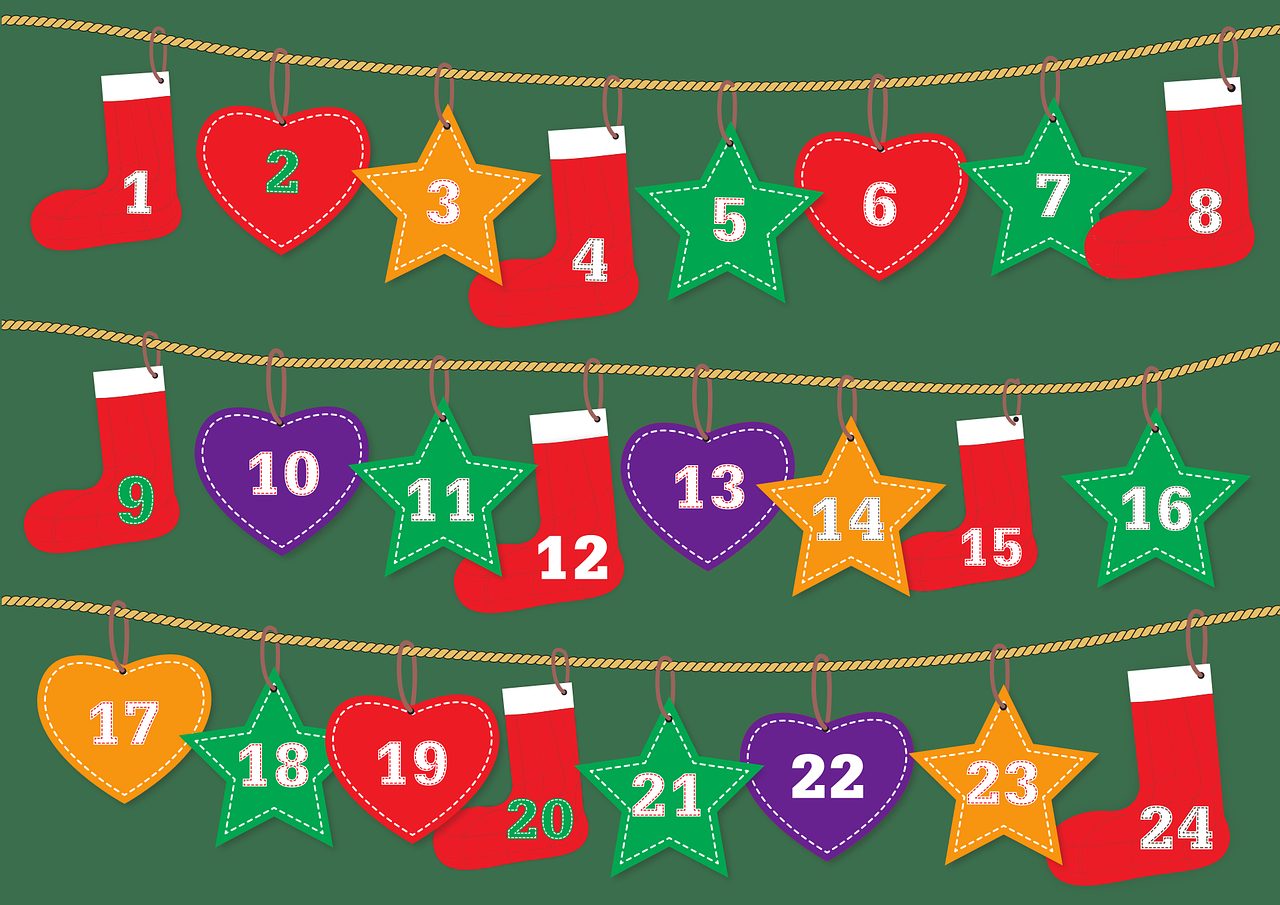 Food&Drink editor Cara-Louise Scott gives us a run-down of this year's best advent calendars
Last year I created a guide on 2020 Advent Calendars, and this year I will be sharing my list of the most exciting advent Calendars that 2021 has to offer. Below I name chocolate and non-chocolate advent calendars that, in my opinion, are some of the most interesting advent calendars that this Christmas has to offer. My two lists range from the cheapest to the most expensive and luxurious.
The Best Chocolate Advent Calendars
Kevin the Carrot Advent Calendar
Aldi have released an advent calendar dedicated to their beloved Kevin the Carrot with bespoke chocolates.
Price: 79p (available in Aldi stores)
Galaxy Milk Chocolate Advent Calendar
A simple, yet delicious choice to go with.
Price: £2.50
A perfect vegan-alternative this Christmas that contains 24 creamy chocolates, with flavours such as caramel and sea salted chocolate on offer.
Price: £5
Cadbury Dairy Milk Chunk Advent Calendar
This is the classic chocolate advent calendar that you can never go wrong with.
Price: £5.99
Lindt will always be a personal favourite, and a popular favourite to many.
Price: £6
Kinder Bueno Advent Calendar
This calendar contains a mix of white and milk chocolate bars.
Price: £7 (available in supermarkets)
Colin the Caterpillar Chocolate Advent Calendar
This calendar is full of 24 small chocolate Colin faces with a giant Colin face on Christmas day.
Price: £10 (available in M&S stores)
Maltesers Milk and White Truffles Advent Calendar
Maltesers have just introduced a new addition to their truffles with the white chocolate truffles and this calendar is the opportunity to devour both flavours this Christmas.
Price: £10
This triangle shaped advent calendar contains a mixture of milk chocolate, white chocolate, and salted caramelised almonds in some of the chocolates.
Price: £16.45
Hotel Chocolat Advent Calendar
This is the grandest advent calendar that I found on offer, with this calendar containing truffles, chocolate slabs, selector packs, hot chocolate sachets and miniature liqueurs. They even have a Luxury Chocolate Advent Calendar for £26 which is an advent calendar for two, with two truffles behind each door to share with your friend or partner.
Price: £68
The Best Non-Chocolate Advent Calendars
Swizzles Sweet Factory Advent Calendar
This calendar had huge success last year so it is back again, with its bestsellers such as the Drumstick Squashies and Refreshers chew bars.
Price: £5
Chilli Hot Sauce Advent Calendar
If you are a hot sauce lover, this calendar would be perfect for you, there are 24 bottles with a total of 12 different flavours.
Price: £5
The popular vegan sweet brand has brought out a 3D Tree advent Calendar that contains signature Candy Kittens vegan Sweets, along with the new Gourmies range too. The brand has recently become carbon neutral and they have teamed up with TreeSisters to plant a tree for every purchase.
Price: £12
A mini tub of one of the 4 flavours lies behind each door.
Price: £12.88
Nespresso Friends Coffee Advent Calendar
If you love coffee, and you love the TV Show Friends, then this the advent calendar for you and you'll find lots of unique flavours such as cherry, English pudding and caramel.
Price: £17.99
Joe & Seph's Popcorn Advent Calendar
19 different flavours, including the increasingly popular salted caramel and the milk chocolate bites. Price: £25
Selling on Etsy, this advent calendar contains 25 vanilla biscuits that have been hand-decorated with festive designs.
Price: £25.99
A selection of jams and marmalades.
Price: £29.99
Whittard Hot Chocolate Advent Calendar for Two
With 12 unique flavours to enjoy such as sticky toffee pudding and peanut butter, this is the perfect sharing calendar for hot chocolate lovers.
Price: £60
This contains 25 varieties of gin with QR codes to scan with voice messages from Philip Schofield.
Price: £99.95
---
Found this review helpful? Check out more here:
Review: Walkers 'Taste Icons' Crisps