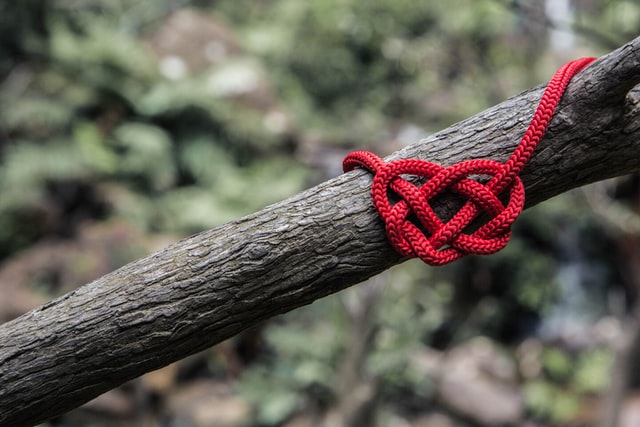 Travel Editor Aimée Calvert outlines her top tips for couples dealing with lockdown separation
The nationwide lockdown in the face of the COVID-19 pandemic has meant that many relationships have been put to the ultimate test: long-distance. It is undeniably difficult not being able to see the person you care about the way we all want to. Seeing couples flout the Government rules just to see each other makes it even harder. A lot of us will get frustrated by the fact they seem to think they are exempt from the rules because they are in a relationship. But, as the majority take responsibility and continue to keep their distance, here as some tips to help keep things positive in lockdown and make the most of these unprecedented times.
Facetime
I know, it seems obvious, but I can't emphasise enough how important it is to video call with your boyfriend/girlfriend. Every relationship functions differently, including how they communicate with one another, some people will opt for texting throughout the day whilst others prefer long video calls at the end of the day. Regardless of how you usually keep in contact with each other (in normal circumstances), Facetime is definitely a must right now when interaction with other people is at a complete minimum. Whether you are the couple who prefer long Facetime calls or favour constant contact throughout the day, put your phones to the side and make the most of that time. 
Virtual Dates
You don't need to video call purely for a catch up, because, really, most people's days are not that interesting right now. Why not try and change things up a little with a few virtual date ideas, like the ones below:
Dinner Dates – light some candles, cook your own meal, set your phones to the side and just enjoy each other's company. 

Movie Nights – utilise the new Google Chrome extension 'Netflix Party' and stream some feel-good films, pop some popcorn, dim the lights and just relax.

Experience Some Culture – There are so many online experiences available to us at the moment, why don't you check them out together? The Royal Shakespeare Company have made six of their performances free on BBC iPlayer

or, if theatre isn't your cup of tea, why not take a virtual tour of a museum or zoo?
Make Personal Gestures
Another nice way to stay connected with each other and make sure you're in the thoughts of your significant other is by doing nice gestures. Of course this takes a bit more effort than sending a text but you could send a letter to their house bringing back the lost art of the love letter. Similarly you could make them a playlist tailored to you, them or your relationship in general. These small things are sure to bring a smile to your loved one's face and will also give you an activity to fill your quiet lockdown days with.
Park Dates (Two Metres Apart, Obviously…)
This isn't going to be possible for everyone, some couples live too far apart for this to be a feasible option. But for those of you who are lucky enough to live close to your partner, this should definitely be something you could do. It will be strange at first to be so close to them without being able to touch, but just being in the same space as them and actually seeing them in person will definitely make it worth it. Even if it is just every couple of weeks, being able to meet up will definitely make things easier for both of you.
Plan, Plan, Plan!
You need to give yourself something to look forward to. So, whether it is planning your next virtual date or the first thing you are going to do together once lockdown is finally lifted, make sure you do. Set out certain evenings that are just for the two of you, no distractions and just one on one time. It will also help some couples to put aside a certain time everyday where you call or message one another so that even if one of you has a particularly busy day, you know that you will definitely get time to speak to one another.
Hopefully these suggestions help you in this final stretch of lockdown. There's not long left to go now.
---
For More Articles Like This Take a Look At
Top Five Museums to Explore Virtually During Lockdown
Long Distance Relationships: Are They Worth It?