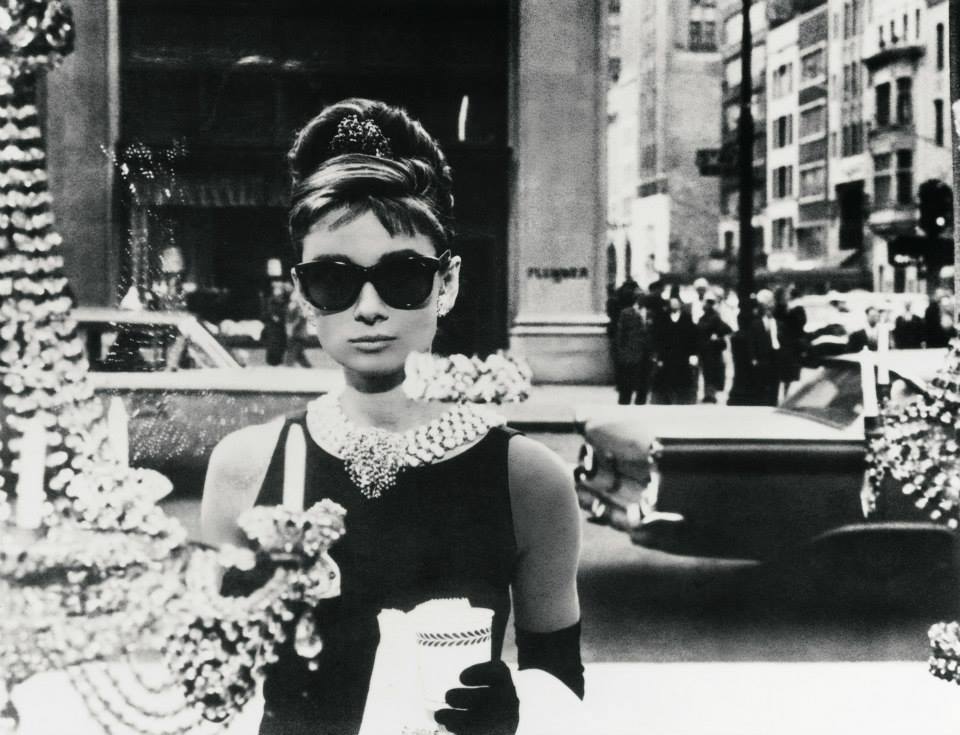 Music Editor Sammy Andrews goes through her top four films from Audrey Hepburn's iconic career, from Roman Holiday to Breakfast at Tiffany's
Audrey Hepburn is a timeless actress. Her films continue to captivate me, and as I delve into and discover more of them, I find myself becoming more and more charmed by each one. Audrey is known widely for her style and elegance, which is certainly a large part of her performance, but I also feel like this does not quite capture her entire scope. Her films display her wit and a physical acting ability that stems from years of ballet training. While there are countless films that I could talk about here from period pieces My Fair Lady and War and Peace, to thriller Charade, I am going to take a look at the four key films that I believe are essential for looking at Audrey Hepburn.
Roman Holiday (1953)
Audrey Hepburn's first starring role was as Princess Ann in William Wyler's Roman Holiday. This is easily one of my favourite films of all time, and it was the first of Audrey Hepburn's films that I watched. The delightful story of a princess who runs away from her duties and ends up spending a romantic day with a journalist (played by Gregory Peck) is easily one of Audrey's most charming performances. Although Peck was Paramount's star for the film, Hepburn completely steals the show.
The role of fanciful princess plays into her elegant and gracious nature, it is hard to believe her eloquent British accent did not play into the regal casting. But we see Ann truly letting loose and having fun as she cruises chaotically through Rome on a scooter. My favourite scene is when Ann picks up a guitar and smashes it over someone's head. Audrey Hepburn does not take herself too seriously, and this is what makes her films so much fun to watch. The film concludes with a longing and bitter-sweet parting between the two lovers that Hepburn handles with such a delicacy. Her final smile is by no means overstated, but incredibly powerful. As her first starring role, Hepburn surely put herself on the map, winning the Academy Award for Best Actress and then going on to sign a seven-year contract with Paramount – and it is easy to see why.
Sabrina (1954)
The first of Audrey's films under her contract with Paramount, Sabrina is just as much whimsical as it is fun. Billy Wilder's romantic-comedy tells the story of Sabrina, the chauffeur's daughter, who after a trip to Paris for culinary school has the two leading men competing for her affection. Acting along-side screen giants like Humphrey Bogart and William Holden, Audrey absolutely shines. The stellar moment of this film is Audrey's big white dress as she saunters across the tennis court to drink champagne with Bogart. Her grace and style are on full display in Sabrina, and this is the perfect example of the kind of elegance that is always associated with Audrey Hepburn.
Funny Face (1957)
This is another personal favourite film of mine and is easily one of my favourite musicals. If Sabrina saw Audrey's elegance on full display, then Stanley Donen's Funny Face completely plays with that conception of Audrey's personality. Hepburn plays Jo, the beatnik bookstore clerk who is discovered by, and then falls in love with fashion photographer Dick (played by Fred Astaire). I think that the subtlety of Hepburn's humour is often overlooked, and is very central to her performance in Funny Face. I absolutely love a big dress and a romantic dance (both of which Funny Face will offer you) but there is something so charming about the subtlety of Audrey's humour in this film.
Audrey very wittily plays up to the fictionalised philosophy of 'empathicalism' that Jo pursues on her trip to Paris. The whole idea of Funny Face is that a bookish girl like Jo is unexpected as a fashion model – she is quite literally a funny face in that world. Yet with the ideas of beauty that surround Hepburn as a cultural figure, this is rendered quite absurd in a way that suits the light-hearted musical comedy brilliantly. Dressed in black cigarette trousers and a black turtleneck, Hepburn appears the pinnacle of cool, and yet her interpretive dance through the underground Parisian club physically appears unconventional and unexpected. I absolutely love the humour and the fun that is held in Funny Face and I think that it will always be a favourite of mine for this.
Breakfast at Tiffany's (1961)
Finally, we come to probably Audrey's most known role – Holly Golightly in Blake Edwards' Breakfast at Tiffany's. The image of Audrey in her sleek black dress, pearl necklace and her hair pinned back has taken on a massively iconic status beyond the film itself. Yet, the writer of the novella Capote did not want Hepburn and instead hoped for Marilyn Monroe. Holly is the archetypal manic pixie dream girl, an extravagant New Yorker with a taste for glamour and money. But I think that Audrey plays this with a balance of sass and charisma that works quite perfectly. Her style and her elegance certainly play into her brilliance within this film, but her wit enables her to elevate the character of Holly Golightly into icon status.
These are just four of the wonderful films in Audrey Hepburn's back catalogue, and I would wholly recommend starting with these. Each gives a perspective on the style, charisma, unexpected wit and ultimate charm of Audrey. Her films are the ultimate comfort films for me, and I will continue to re-watch time and time again, falling more in love with everything that I see.
---
Want to read some more actor or director rundowns? Check out these articles from Redbrick Film:
Actor Rundown: Jake Gyllenhaal
Director Rundown: Baz Luhrmann