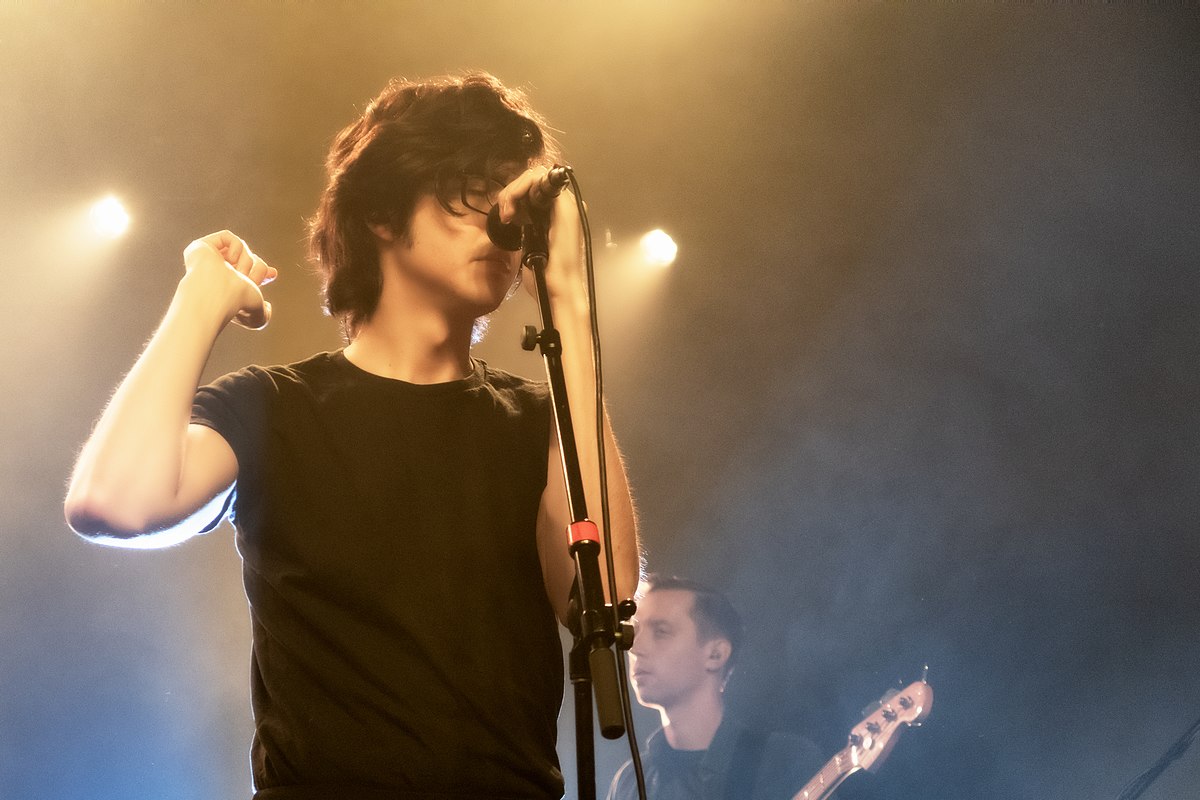 Music Critic Robbie Hawken states that whilst Making a Door Less Open is not a perfect album, it must be listened to, and works as a how-to guide on experimenting with a band's sound without losing their original identity
Following on from the critically acclaimed album, Twin Fantasy (Face to Face), a remake of an earlier release of the same name, Car Seat Headrest have returned with an album which is a far-cry from their earlier work. The band led by lead singer Will Toledo have taken a new direction on Making a Door Less Open but have successfully maintained their own sound which pierces into each track. The album often strays into EDM to make an album filled with futurism and one dominated by synth. Such is the effort to get away from their well-known style that Toledo has even created himself an alter-ego named 'Trait', who wears a gasmask with LED eyes and can be found on the band Instagram page. If you are unaware of the story of Car Seat Headrest, it was founded by Toledo who published 12 albums on website Bandcamp before being signed to a label. Several brilliant albums later, the band's style, featuring distorted and harsh guitar, long songs, honest lyrics and lots of layering, and having such a well-established fanbase, makes such a change in sound a significant risk. 
The album  opens with 'Weightlifters' and is a clear marker of the direction of the album. A droning synth welcomes in the listener, followed by a slow build up of layers and eventually Toledo on vocals. The lyrics focus on the intention to progress whilst also being held back by previous experience, a reoccurring theme across the album, meaning 'Weightlifters' serves as a strong introduction to this album by demonstrating the mixture of their previously established style and new futuristic elements. 
This change can be seen mostly clearly in the contrast between 'Deadlines (Hostile)' and its counterpart 'Deadlines (Thoughtful).' The former could easily be from one of the earlier albums, with its heavy guitar and catchy chorus and synth acting as a supplement to guitar rather than the other way around. 'Deadlines (Thoughtful),' in contrast, is heavily led by synth and is the closest this album gets to an EDM track, even including what may be considered as a beat drop. Both songs are among the best on the album despite being very different, crucially maintaining a distinctive style despite the band's change.
Sadly, this album is not perfect. The tracks 'Hymn (Remix)' and 'Famous' often fall victim to what may be deemed as over-experimentation. The harsh voice modulation and an overload of synth make these songs, at times, difficult to listen to. Similarly, 'Hollywood' features vocals shouted throughout the song which cause the same issue.
On the other hand, the album is redeemed by its other singles. 'Martin' and 'Can't Cool Me Down' are the catchiest songs on the album, taking advantage of their new style; they are filled with synth and layering which makes their choruses even more distinctive and memorable. 'There Must be More than Blood,' about family difficulties, is a long sprawling track, typical of their previous albums. But it is given a vibrancy with the use of synth and layering which makes its 7 minutes feel far shorter.
My personal favourite track is 'Life Worth Missing,' a song is driven by drums and synth throughout into a catchy and loud crescendo which I have been replaying since the album was first released. Its mixture of instruments coming in and out keeps it musically interesting throughout, and makes it a song that I would recommend to anybody. 
After remaking an album of old material, it is not surprising that Car Seat Headrest have decided to drastically change their musical style. However, by maintaining their musical identity throughout the album, they have successfully achieved the difficult feat of straying into different musical areas without hugely upsetting their fan-base and creating a flawed work. Much of this relies on the skill and imagination of Toledo as a songwriter which rings clear for anyone who listens to his work. 
When I first heard about the release of this album, I was scared. Their previous albums Teens of Denial and Twin Fantasy were amongst my favourites of the 2010s, with the former being what I would consider almost a perfect album. By changing their style, however, the band have been able to sidestep those lofty expectations. Making a Door Less Open is a guide for bands on how to successfully experiment and develop as a band without losing your original identity, and again demonstrates the skill of a group continually improving as musicians. It is an album which must be listened to. 
Making a Door Less Open is available now via Matador Records
---
You Might Also Like
Single Review: The Killers – Fire in Bone
Redbrick Meets: Frank Turner
Single Review: Live Lounge Allstars – Times Like These
A Beginner's Guide to: Chartreuse