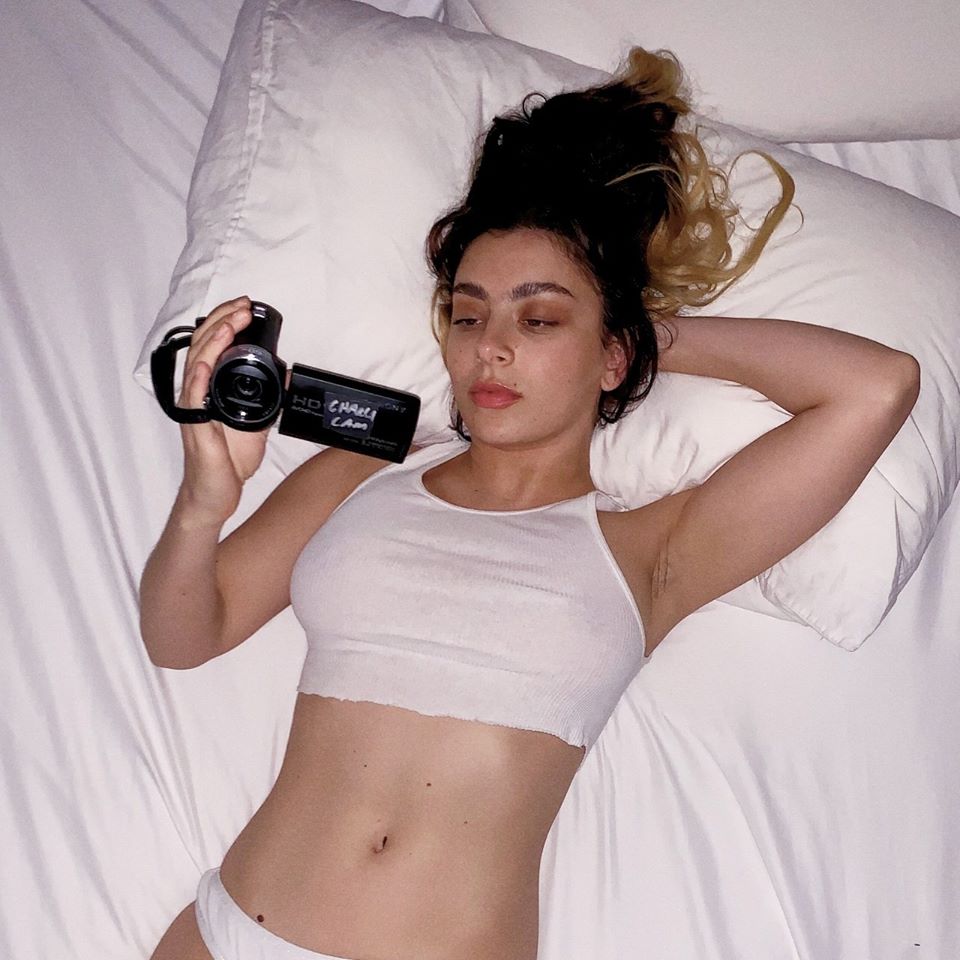 how i'm feeling now is an unexpected follow up to Charli XCX's previous album, but is a welcome one nonetheless, encapsulating a feeling that everyone's going through during lockdown
Electropop queen Charli XCX is back less than a year after her critically acclaimed album Charli with one in a series of pandemic projects currently coming out. how i'm feeling now, appropriately titled as it serves as something of a quarantine diaries, mirrors the same things we're all feeling and doing, just short of everyone's newfound obsession with baking bread. Motivated by probably constant low levels of stress and the inability to do nothing during lockdown, nervous energy radiates through the album. This comes through strongly in the use of synth that feels like it should drown out Charli's vocals, but instead fits perfectly and helps elevate her voice and the mood of the album. The tracks have a good amount of variation to them, the spectrum going from the fun and superficial 'pink diamond' to slower, more introspective numbers such as '7 years'. All of it contributes to an album that proves you don't need a massive team, years of production, or really much of anything apart from inspiration to create something fantastic. 
The song that reflects lockdown the best is 'anthems' with it's high-octane boredom-fighting sound and relatable opening lyrics 'I'm so bored / wake up late eat some cereal / try my best to be physical'. It also holds some hope for the future in the last lines of the chorus 'finally when it's over / we might be even closer', holding out hope for possible personal relationship improvements but also for the global population, optimistic that the humanity that's been evident during the pandemic will extend beyond it. In a similar way to how 'anthems' dreams of being able to go out drinking with your mates again, 'c2.0' (a sequel of sorts to a previous song of Charli's, 'Click') is nostalgic, looking at pre-pandemic times with rose-tinted glasses. It remembers relationships (either platonic or romantic, the difference seems unimportant) idealistically, Charli's 'clique running through my mind like a rainbow', repeating how she misses them in the bridge, dreaming of the times before it was normal to talk about death tolls.
The album closes with 'visions', a beat-heavy track that, like the rest of us, imagines the future to keep us going through this period of stagnant living. In an excellent bit of production, the last minute of the track phases into what sounds like an alarm, as if how i'm feeling now is just a wonderfully distracting fever dream that it's time to wake up from. Charli herself describes the track as a "big lucid dream" to Apple Music, though she said she was thinking more about her boyfriend over a stress-free trip to Aldi, which at this point sounds like paradise. Another track which highlights the thoughtful production of the album is 'party 4 u' that is simple at first but builds into an almost cosmic sound that weaves with the vocals wonderfully as Charli sings about lovestruck nerves and eventual disappointment. Somehow she translates the feeling of butterflies in your stomach into music.
The project may lack some of the polish of her other albums but this isn't to its detriment; the lack of polish helps portray the atmosphere, if anything, it makes it sound more like the unrefined thoughts of someone stuck inside their own mind for a while. how i'm feeling now was definitely an unexpected follow-up to Charli, but it also might be the perfect one, not to mention a pretty excellent soundtrack to this time in our lives. 
how i'm feeling now is available now via Warner Records UK Limited
---
Looking for more lockdown tunes? Try these on for size:
Album Review: The 1975 – Notes On A Conditional Form
Album Review: Rina Sawayama – SAWAYAMA
Single Review: Florence and the Machine – Light of Love
Single Review: The Killers – Fire in Bone
Redbrick Meets: Frank Turner