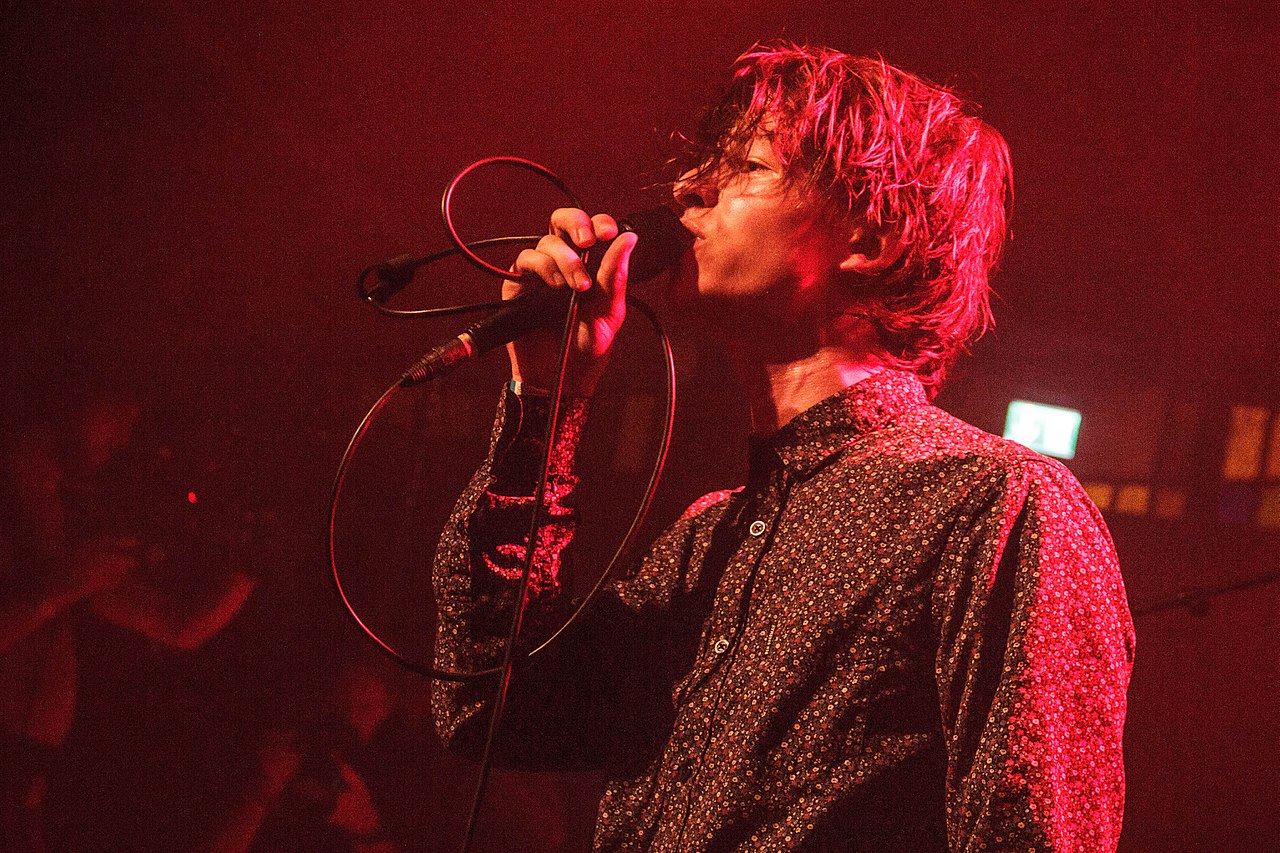 Giant Rooks' first album, driven by its euphoric choruses and the bands unique sound, is a huge success and shows the best work of a refreshing young band who know what they do best but are unafraid to experiment Music Editor Robbie Hawken writes
Giant Rooks, after releasing several EPs, have now finally released their first full album, ROOKERY, which does not disappoint and is sure to please existing fans and grab new ones. The German rockers are known for their massive choruses, using synth to achieve a sense of depth and power and this is seen on almost every song on the album.
When I first listened to this band I was surprised by the disco-feel to several of their tracks. However, this makes Giant Rooks feel unique in a time where indie bands are truly in abundance. 'Watershed' and 'Wild Stare' are the two songs which have this feature most prominently. Both are led by piano, driving the songs throughout, accompanied by a company of voices and a funky bass and drum line, all leading to two truly euphoric choruses, emphasised by brass and synth, which could raise a smile from me in any mood.
Clearly, Giant Rooks are a band who know what they do best as this similar style is repeated across the album. The singles 'Heat Up' and the balladlike 'What I Know is All Quicksand' keep the momentum of ROOKERY going, with the former really demonstrating the band's use of funk-style, as the song has similarities with Portugal The Man's 'Feel it Still' before firing once again into a massive chorus.
For a first album, ROOKERY is surprisingly brave, allowing a more electronic style to leak into the band's sound. The opener 'The Birth of Worlds' and 'All We Are' are perhaps the best examples of this, whilst the self-indulgent 'Into Your Arms' goes on too long and is less successful than the former tracks. The use of synth simply adds to the depth of sound the band can offer and gives it a satisfying texture. Although the band should be applauded for this experimentation, this does, by comparison leave some of the lesser tracks feeling bland. Song 'Rainfalls' seems to drag on far longer than its two minutes and 'Silence' fails to reach the high-level set by some of the other tracks on the album.
The drumming of Finn Thomas is particularly impressive and stands out across the album, with the track 'Misinterpretations' being the greatest example. Thomas lines the chorus with symbols that add to the depth and texture already generated by the synth, adding a truly atmospheric quality to another catchy chorus.
'Very Soon You'll See' stands out from all the other currently unreleased tracks. The funky bass drives the track into its typically catchy and joyful chorus and, like every great track should, the song stayed with me for hours after I first listened to it, which rapidly led to more and more listens.
Overall, ROOKERY is a hugely successful album, it features hit after hit and rarely misses. Giant Rooks have impressively found a unique style and are not afraid to experiment, a habit that serves them very well. 'Watershed' and 'Wild Stare' are fantastic tracks and I dare any listener to deny them from your feel-good playlists as you will struggle.
Rating: 8/10
_________________________________________________________________
You Might Also Like:
Album Review: Primitive Man – Immersion
Single Review: YUNGBLUD – Lemonade
Album Review: Glass Animals – Dreamland