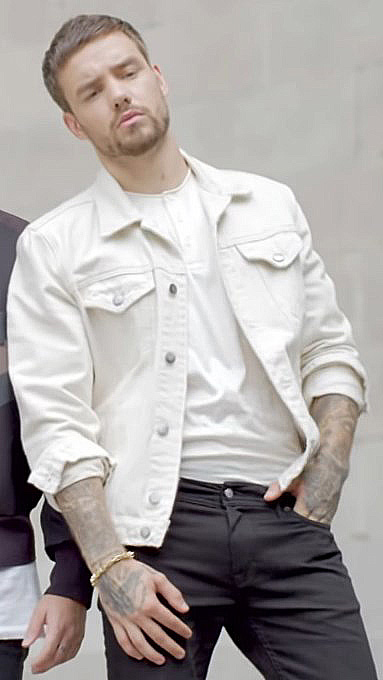 Liam Payne's attempt to break away from his One Direction days with LP1 is a poor attempt that lacks personality and musical quality, TV Editor Catrin Osborne reviews
For me, LP1 (2019) is a 'Payne-ful' mess from the start to the end. Liam Payne, former member of boyband One Direction, has finally released his debut solo album and left us all wondering how it took so long to be made. LP1 is comprised of seventeen songs and it becomes clear by about the third track that it is a case of quantity over quality.
The core reason why LP1 doesn't really work is because it's hard to buy into Liam Payne's persona. Every other member of One Direction has taken their role in the group, and crafted their solo careers around it. When Zayn Malik released 'Pillowtalk' (2016), it was the moody seductiveness that fitted Malik's presence in the band. Harry Styles was always the charismatic star of the boyband with long hair and the appearance of a young Mick Jagger, which is evident in his rock-infused, individual style. Likewise, Niall Horan, the inoffensive member that played the guitar, debuted with a solo career that is primarily him playing slow songs on a guitar. Even Louis Tomlinson's solo career reflects his role in One Direction.
Meanwhile, Payne unsuccessfully attempts to create a sexy, R&B persona in LP1. A solo song such as Justin Timberlake's 'SexyBack' (2006) worked because he was the attractive star of NSYNC, so this was a logical progression from his boyband image. In his first solo song, Payne sings 'I used to be in 1D (now I'm out, free)' so it is clear that he wants rid of the squeaky-clean portrayal. However, Payne's role in One Direction was as the talented sensible member, illustrated by his impressive rendition of Arthur Hamilton's 'Cry Me a River' (1953) for his audition on The X Factor. Rather than showcasing his singing ability and portraying a more mature image, Payne regresses to an awkward sexiness that even Justin Bieber circa 2012 would be embarrassed by.
The album begins with 'Stack It Up', featuring a rap verse from A Boogie Wit da Hoodie which may have been one of the 'super urban tracks' that Payne believes that his album possesses. This feature feels like a poor attempt to be cool and sets the tone for the cringe that resides in the next sixteen tracks. After this weak start, LP1 somehow travels even further downhill, as no listener will remember 'Remember'. 
If the song composition wasn't subpar enough, the lyricism of LP1 is truly dire. Possibly the worst offender is 'Heart Meet Break' with the chorus 'Heart meet break (Break), lips meet drink (Drink) / Rock meet bottom, to the bottom I sink (Sink)'. Shakespeare is quaking.
Payne, or probably his songwriters, had the audacity to name a song 'Hips Don't Lie' although it lacks all the passion that makes Shakira's iconic hit. What follows are 'Tell Your Friends', 'Say It All' and 'Rude Hours'; three indiscernible songs about sex. There's nothing wrong with singing about sex, but it needs the charisma to carry it out; a charisma that Payne severely lacks.
When 'Live Forever' began with references to self-medication, I foolishly hoped that Payne may have been venturing into interesting lyrics by addressing his struggle with alcoholism. Unfortunately, all 'Live Forever' amounts to is a below average love song with a Chainsmokers-esque breakdown. 'Weekend' is one of the strongest songs on the album, but that's not much of a compliment considering its competitors.
Nestled midway through LP1 is 'Both Ways', which seemingly fetishizes bisexual women. If the unoriginality of his music wasn't offensive enough, Payne has managed to upset the LGBTQ+ community. In contrast, Payne's more successful co-member, Harry Styles, frequently shows his support for the LGBTQ+ community such as waving a pride flag at his concerts.
By the end of the album, LP1 moves to previously released songs. It says something about LP1 that I didn't bother giving 'Strip That Down' a second listen in 2017, but it became one of the most enjoyable parts of listening to this album. 'For You' with Rita Ora, part of the Fifty Shades Freed (2018) soundtrack, is a decent pop song but its cinematic production feels out-of-place after the bare minimum put into the album's earlier tracks. 'Polaroid' and 'Get Low' are by no means masterpieces but definitely have more substance than the first half of LP1 due to the features. There's even the Latin-inspired 'Familiar' and festive track 'All I Want (For Christmas)', which both come across as strange attempts to add some more marketability to the album. 
If you'd rather save 54 minutes to do something more productive, I'd suggest listening to the penultimate track 'Bedroom Floor' as a summary of the album. Yet again, it's an obvious reference to sex; all the more cringey when we remember that Payne has a two-year-old son. Whilst Payne's falsetto is adequate, the chorus is one line repeated which reflects the monotonous drawl that continues throughout LP1.
Was LP1 the right direction for Liam Payne? No. There is nothing wrong with attempting to break away from the curly haired, chino-wearing days of 'What Makes You Beautiful'. However, whilst Malik and Styles have achieved this through letting their true personalities take over their music, Payne lacks the charisma and songwriters to carry this out. Let's hope that LP2 showcases Payne's musical ability and presents a mature image rather than this unbelievable Justin Timberlake-wannabe – that's if there ever is an LP2.
LP1 is available now via Hampton Record Limited