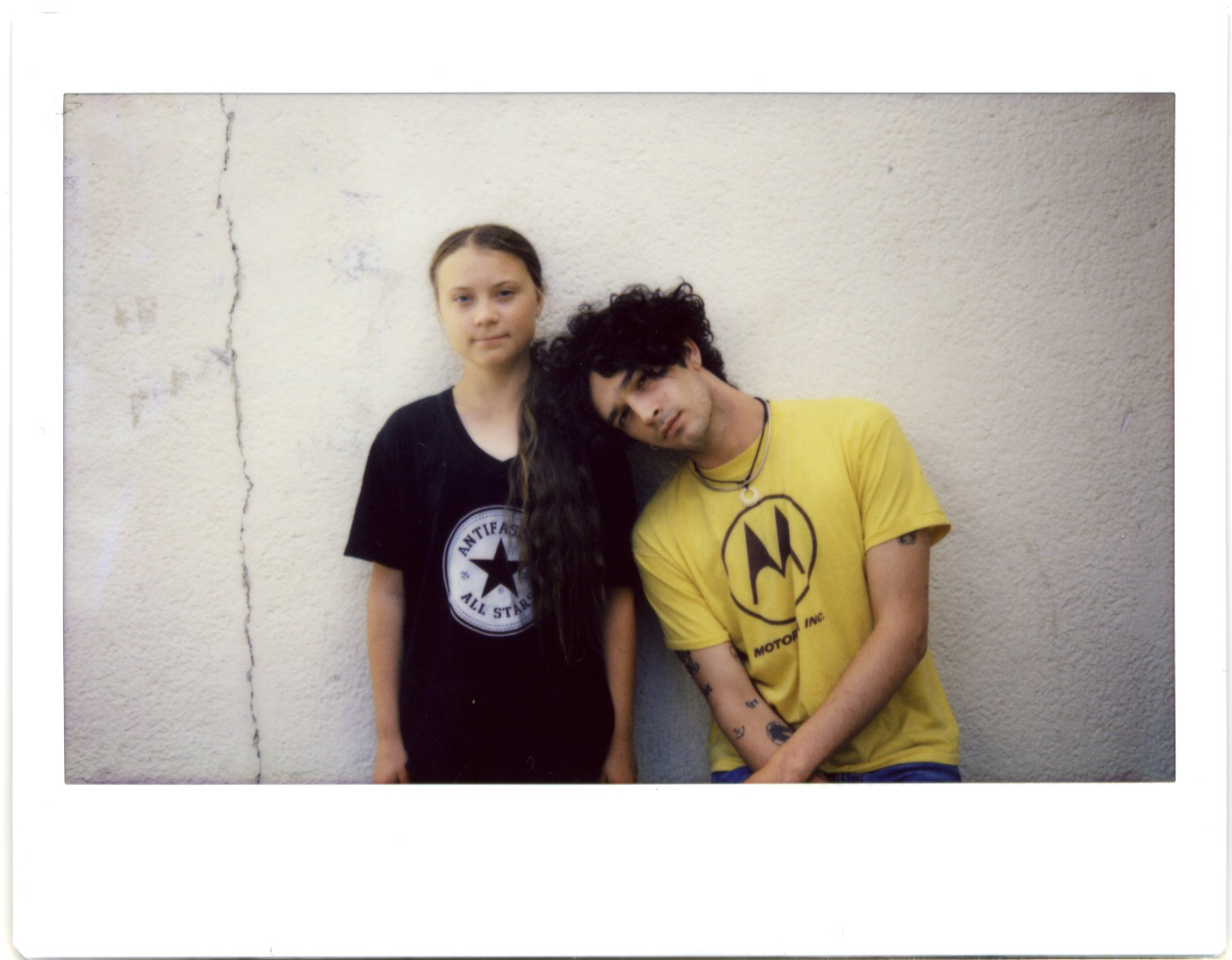 The 1975 have created an album of genre experimentation, and although it has highs and lows, it's well worth listening to the entire thing, Music Critic Anya Logue reviews
The 1975 have always defied genre, and Notes On A Conditional Form is no exception. It is a long and sprawling body of work that goes in all sorts of different directions. At 1 hour 22 minutes, this will take some patience to get through. But it is absolutely worth it. When they get it right, Notes achieves the moments of truthfulness and vulnerability that make the band's music loved by so many.
The album opens with 'The 1975', a speech by Greta Thunberg calling listeners to rebellion to combat the climate crisis. The band's decision to lend their platform to her for such a cause is a commendable one. But the music really starts with 'People', and it starts with a bang. This is a loud, angry song dedicated to teenage angst. The single divided fans as it is so different from their previous work. But we should have learnt by now that if there is anything we can expect from The 1975, it is the unexpected. Notes contains some experimentally genre-bending tracks that seem to be designed more for the band to show off their sonic range than with their audience in mind. 'Shiny Collarbone' feels a little like a filler that the band added just to say that they tried out drum and bass, and the very digital sounding 'Yeah I Know' perhaps makes use of auto tune far too much to make its point.
But when they focus on what they are really trying to say, The 1975 excels. 'I Think There's Something You Should Know' is a wonderfully honest track that captures the anxiety and courage of telling someone that you are not okay. The tempo brings to mind the quickened heart rate and racing thoughts of anyone psyching themselves up to utter something scarily truthful. Matty Healy's vocals show the real conflict in questioning the reality of your own mental health and downplaying your struggles as unimportant and unworthy of attention. Healy constantly goes back and forth in his lyrics between admitting that he needs help, and telling himself that nothing is wrong, singing 'Sleeping terrifies me / Otherwise I'm fine, see'. But opening up ultimately wins out in this battle, as the title of the song shows Healy telling someone trusted about how he feels.
These moments of earnest vulnerability show The 1975 at their most powerful. 'Jesus Christ 2005 God Bless America', released previously as a single, is another shining example of this. A gorgeously sad ballad that tells the stories of two LGBT singers, the addition of vocals from Phoebe Bridgers elevates this song to one of the best on the album. 'Nothing Revealed / Everything Denied' is another highlight, exploring Matty's existential questioning and nihilism with a jazzy piano and a soulful choir singing 'Life feels like a lie / I need something to be true / Is there anybody out there?' 
Notes started off in its first two tracks with fear and anger, and it takes listeners all manner of emotions around topics as broad as unrequited love, social anxiety, and worrying about the future. But ultimately, the album finishes on two tracks filled with gratitude. 'Don't Worry' is a beautifully comforting song that feels like a hug at the end of a very long day. The final track, 'Guys', is a simple ode to friendship, and whilst it is not the most interesting or challenging song in the album, it is a nice way to bring the body of work to a close. 
The sheer length and diversity of Notes will probably mean that you will not love every single song on it. But I would thoroughly recommend sticking with it through to the end. There is a lot of value to be found in this album, and Notes certainly shows why The 1975 are so beloved by their fans. In their highest moments, this album showcases a band that knows how to make heartfelt songs that are genuinely honest about human experience and all that it entails.
Notes On A Conditional Form is availavble now via Dirty Hit
---
While You're Here…
A Beginner's Guide to: Chartreuse
Single Review: The 1975 – If You're Too Shy (Let Me Know)
Redbrick Meets: Frank Turner
Single Review: Phoebe Bridgers – Garden Song