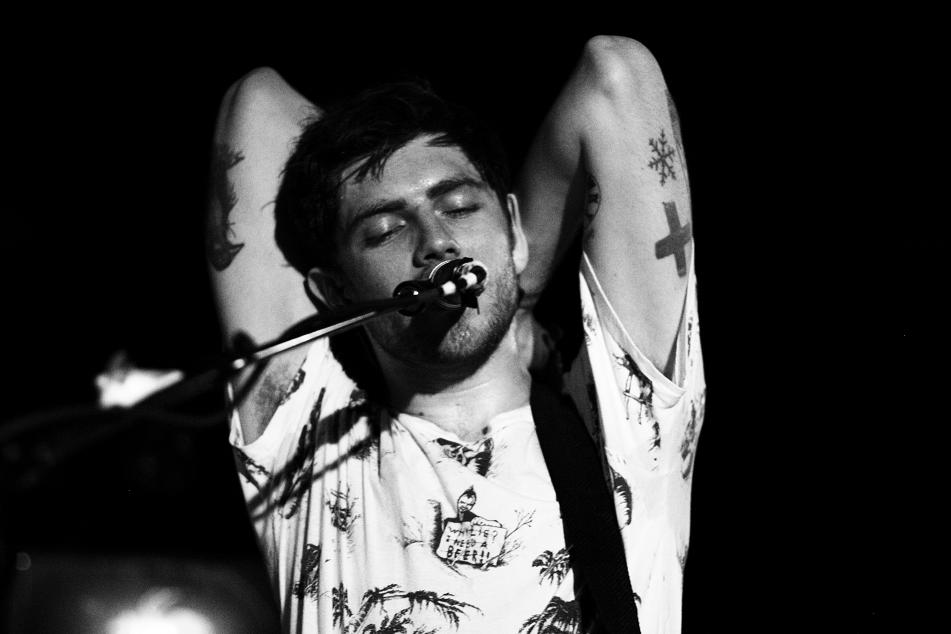 Music Critic Faith Parker reviews Twin Atlantic's album POWER, declaring that they are a band demanding to be heard
Aptly titled POWER, Twin Atlantic's fifth studio album released at the start of the new decade is an adrenaline-packed punch. With previous albums Great Divide and GLA reaching the top 10 in the UK album charts, POWER was highly anticipated. Barry McKenna's departure from the band (though he will still be touring with them) alongside separating from their previous label Red Bull Records meant there was an element of doubt as to what the future of Twin Atlantic would be.  This doubt dissipates after a few listens of POWER; whilst not their most cohesive album to date, Twin Atlantic are clearly making a statement about their ability to experiment, infusing their guitar rock with '80s-esque synths. 
Opening with 'Oh! Euphoria!' the first track hints at how the supersonic whirlwind that is POWER might leave you feeling. McTrusty's voice is confident and self-assured, not surprising given that he stated there is 'a flair and a swagger' to the music. This conviction continues throughout and pays off in the thumping, impassioned 'Novocaine'. The snappy guitar hook at the start of 'I Feel It Too' is infectious, and the song reveals the charm and cheekiness of the band, echoing the playfulness of 'You Are The Devil' featured on GLA. There is humility to 'Ultraviolet Truth' as McTrusty admits 'I've been wasting all of my youth', in a retrospective, electronic daze. One of the most intriguing aspects of POWER is the captivating 'Asynchronous', an instrumental piano melody which crescendos until it resembles the tinkling of a Radiohead song. It allows a moment of pause and reflection, yet seems out of place when followed by the raging 'Volcano'. 
For all their innovation with the use of electronic sounds and synths, POWER perhaps misses out on what usually makes the band's albums so definitive; their more raw tracks, like 'A Scar To Hide' from GLA and the 2011 hit 'Crash Land' best allow the passion and emotion in McTrusty's Glaswegian voice to be appreciated. In 'Barcelona,' the reverberating, deep siren-like sound at the beginning seems to conflict with the blandness of the chorus as McTrusty questions 'How many hearts have never beaten? / How many lovers lost in the sun?'. 
A cacophony of sound, POWER lacks direction and yet the addictiveness of the songs cannot be denied. It is dynamic and determined, a throbbing soundtrack for any run or a motivational pick-me-up. One thing that's for certain is that Twin Atlantic want to make themselves heard, and it doesn't seem like they have plans to ease off any time soon, despite McTrusty admitting 'maybe we need to make an album with some element of chill to it.' He might be right, turning the dial down slightly would make an interesting change; but it wouldn't be Twin Atlantic without some tracks that get your heart pounding.
POWER is available now via Universal Music Operations Limited
Interested in more of our thoughts on Twin Atlantic? Check out Rosie Soloman's live review here.