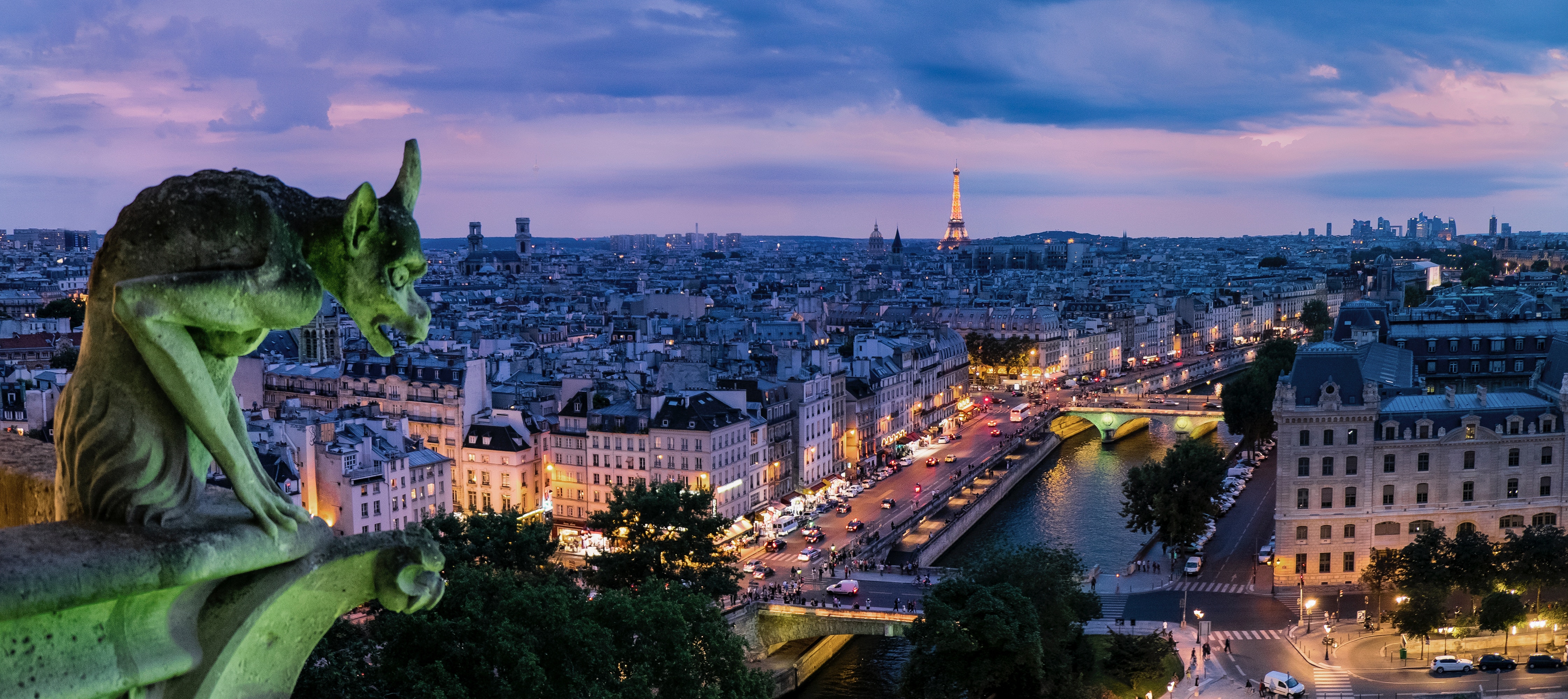 Comment Editor Abby Spreadborough reflects on her 'off the trail' experience in the City of Love
Paris – the city's name itself boast connotations of romance, cultural masterpieces and world-renowned food and wine. When I visited this April I was eager to see whether the city would live up to its iconic status immortalised in 'Amelie' and 'Midnight in Paris.' For me it certainly did. I indulged in being the touristiest tourist for five days straight, donning a beret without irony or shame, eating croissants every morning and cramming myself into the bustling crowds to catch a glimpse of the 'Mona Lisa'. Yet, while on a strict student budget, with only five days to explore the city and a desire to get off the typical tourist trail, despite my obvious infatuation with the city iconic sites, I do feel I have some insight to share.
We began our 'off the trail' Paris trip, rather ironically, in the shadow of Notre Dame and not far from Shakespeare and Company which, as an English student, I could not help but be ecstatic about. But we soon descended below the city's streets into a subterranean jazz bar filled to the brim to locals who clearly frequented the club. This was the Caveau de la Huchette. It emerged like a scene from a Damien Chazelle film with an impassioned drummer, who even got up at one point to drum on the dance floor itself, and carefully choreographed routines enacted by dance partners. In fact, it was a scene from one of Chazelle's films as it was featured briefly in 'La La Land.'
Fuelled by jazz and cocktails in the following days we preceded to hunt after more unique experiences Paris had to offer. Of course, we visited the usual tourist attractions, navigating the impossibly expansive Louvre, admiring Monet's 'Waterlilies#39' and attending a thought-provoking exhibit on Manet's 'Olympia#39' at the Musee D'Orsay. Yet after consuming what was practically the entire canon of art history, we hoped to find something a bit alternative, experimental even.
Enter 59 Rivoli. Just a short walk from the Louvre, this was an artistic experience like no other. You can see artists at work in their studios across several floors of studio space and working in various different mediums. Some studios contained artists creating photorealistic portraits whilst others were crammed with politically charged slogans and caricatures. It allowed us to intermingle with the artists themselves and even purchase some of their work. In an effort to continue to find more Parisian art beyond the margins, we came across Halle Saint Pierre in Montmartre which boasts two floors of so-called 'outsider art.' Its gallery space exhibits art from artists who have and have not been classically trained to lead to an interesting mix of subject matter and medium. It included sculptures of mermaids straight from an unconventional fairy tale, a silken and diamond-encrusted skull which mixed Damian Hirst with Mexican influences and a re-imagining of 'The Last Supper' featuring anthropomorphised insects.
After viewing a lifetime of art we decided upon a show, nothing seemed more fitting that Olivier Giraud's 'How to Become A Parisian in One Hour.' Having spent a few days in the city I felt I'd very much like to be a Parisian having grown accustomed to the Parisian lifestyle, primarily eating daily baguettes and accepting the seemingly eternally grumpy disposition of Parisian waiters. However, Giraud's hilarious show highlighted that I had far to go. He poked fun at tourists like ourselves enthralled with the romanticised version of Paris and at Parisians themselves, seemingly effortlessly stylish and nonchalant but in fact frustrated by the hoards of tourists, weekly protests and the extortionate cost of the city.
However, by the end of the trip, I felt I almost was a real Parisian. We too had to avoid the weekly often violent protest that erupts in Paris. As we visited shortly after the Notre Dame fire and the subsequent huge donations to the restoration fund these protests were particularly prevalent. Additionally, we queued for over two hours to get inside Versailles before witnessing the grandeur of the Hall of Mirrors, only partially dampened by the crush of the crowd around us. The prices, however, were another thing entirely. Having spent a lot of time in London I thought I would be prepared for the extortionate cost of meals out but nothing prepares you for paying 8 euros for two bottles of water. Nevertheless, when departing Paris I found myself already reminiscing about the time I had spent there and I could not wait to get back to the city again, of course, once my bank account has recovered. Paris really does live up to its iconic status.