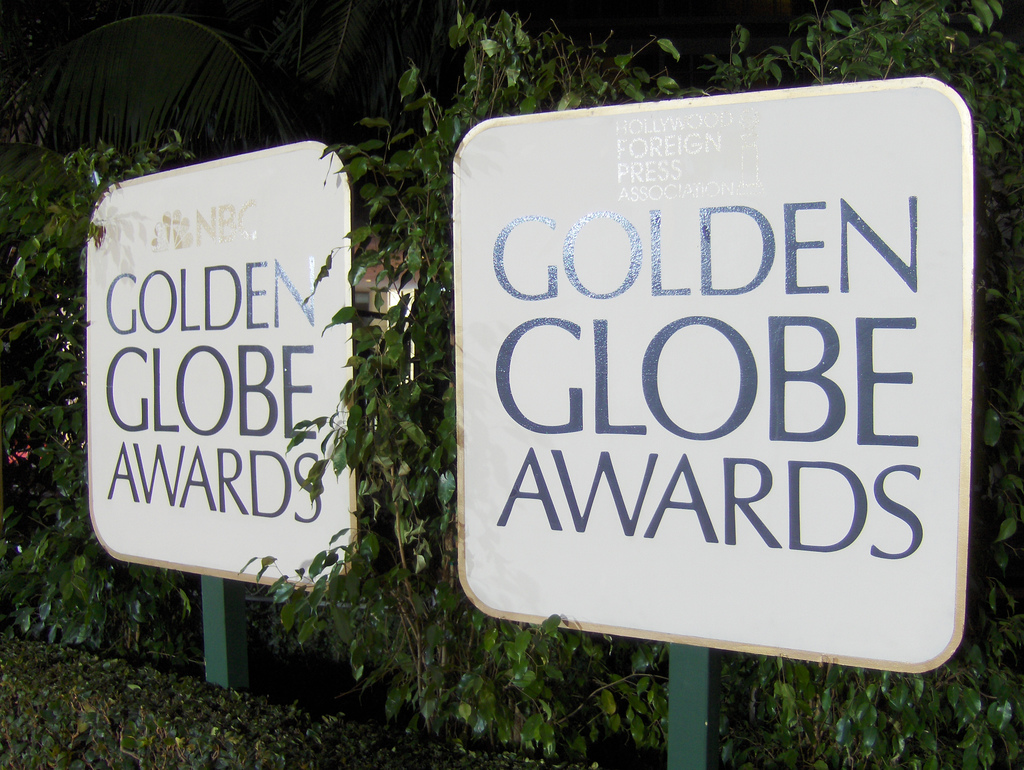 Life&Style Writer Georgina O'Donnell lists her top best dressed picks from the 2019 Golden Globes including Lady Gaga and Jodie Comer
January may be the single most depressing month of the year, but it does have one upside: award season is here! Although there is definitely something cruelly ironic about making Hollywood's biggest stars sport flimsy evening gowns when temperatures are at their lowest.
Other than the who won what discussion, the second biggest takeaway of any star-studded award show is the notorious "best dressed" list. When you think about it, ranking women's appearances on the night where they're supposed to be celebrating major achievements in their careers is just a little outdated. And I specifically say women because let's face it – no one cares about the dreary black suit each Best Actor recipient wears year after year. (Sorry Rami Malek!)
But saying all that, there just is something fun about critiquing all the red-carpet looks we see trotted out in the January-March period. It's the closest many of us are ever going to get to couture designer dresses, so why not enjoy it? And with a Golden Globes invitee list including fashion icons like Lady Gaga, how could you not focus on it?
So perhaps the best place to start is with the lady herself. When I heard the award buzz surrounding Gaga's role in Bradley Cooper's directorial debut A Star is Born last autumn, I was immediately excited to see her award season fashion. And she delivered! Gaga arrived on that carpet dressed like a winner… only to, well, not win. But that does not take away from the jaw-droppingly beautiful baby blue Valentino gown she wore. The look was accessorised with silvery blue locks twisted into a top knot, as well as a long train that required multiple assistants to help get her onto the carpet.
It was no meat dress, of course, but it was just the right amount of Gaga extra-ness I was craving and it makes me wonder how on earth she's going to out-do herself when the Oscars roll around in February.
Donning a similar fairy tale princess inspired ensemble was Jameela Jamil. The activist and The Good Place star chose a coral-coloured strapless gown embroidered with a flower motif by the designer Monique Lhuillier, topped off with her signature red lip. Most unique, however, was Jameela's decision to pop on a pair of jeans underneath her weather-inappropriate look to keep out the chill. That is beauty and brains right there – which definitely secures her a place on my personal best-dressed list.
Other TV stars who stole the show were Killing Eve's Sandra Oh and Jodie Comer. The pair most definitely decided to coordinate their looks for the evening and you cannot convince me otherwise. Sandra was a vision in angelic white while Jodie sported a furry, ruffled black ensemble that would not be amiss on her character Villanelle in the hit BBC drama. Ok, maybe the colour symbolism was a coincidence (the heroine in white and villain in black) but it was a damn good one.
Regina King, who won the Golden Globe for Supporting Actress for her role in If Beale Street Could Talk, quite literally dazzled in custom-made Alberta Ferretti. The pink sequin dress, which fit her body like a glove, reminded me of something Bella Hadid would wear. I'm sure their stylists are currently sharing notes.
I realise I did say men tend not to stick out on "best dressed" lists, however in the name of gender equality I've decided to include Hollywood's golden boy Timothée Chalamet. The 23-year-old Academy Award nominee rocked up to the Globes in a sparkly black… garment, of some sort, that confused much of the red carpet press. Louis Vuitton, who designed Timothée's outfit, have since clarified that this garment was an "embroidered bib", according to Insider. Hm. Well, while the bib may not have gone down well with many viewers, I would like to thank Timothée for not just showing up in a plain black suit. (Seriously, men of Hollywood, I cannot tell you how boring that is getting.)