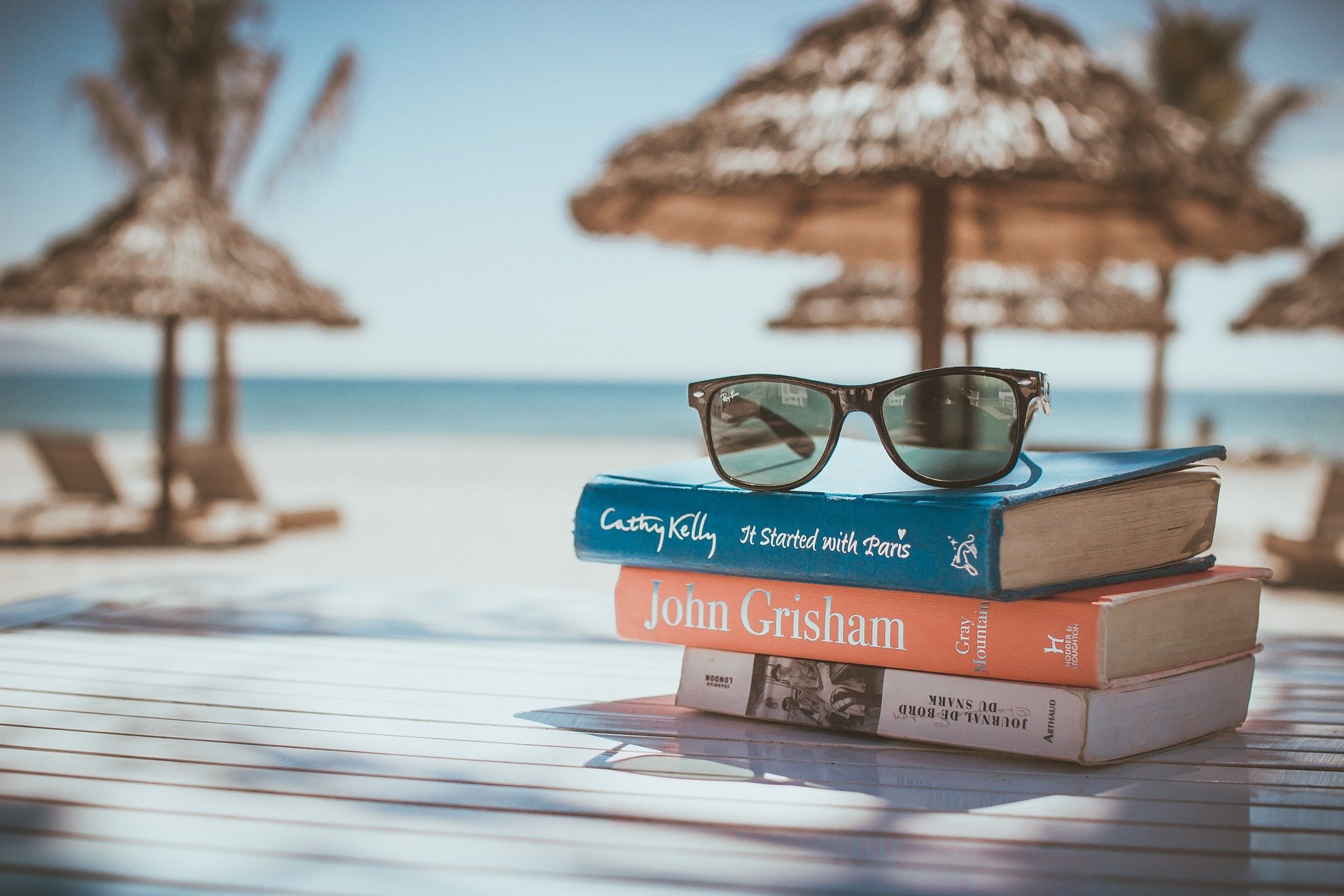 Our writers have come together to recommend three travel books to make you feel like you are off on a travel adventure
Whilst you cannot travel we thought the best thing we could give you was some escapism. Below are three travel books we recommend if you are missing that holiday feeling, or just want to a good book to read after exhausting Netflix once again.
A Year in Provence by Peter Mayle
A Year in Provence is the bestselling memoir by novelist Peter Mayle which chronicles him and his wife buying and moving into a house in the Luberon region of Provence. Warm-hearted and witty, Mayle charms the reader with descriptions of Provencal life, from interactions with locals to mouth-watering food. This memoir is structured month by month in order to give a seasonal portrayal of French country life, rather than just focusing on the sunny beaches that southern France is so famous for. Mayle is an expert at character study, depicting the quirks and idiosyncrasies of French culture with dry British humour, while also demonstrating how we could all benefit from taking life at a slower pace – one sip of sunshine at a time.
This is the perfect escapist book for whisking you away on that summer holiday feeling. It is at once a guidebook and brochure for this less-frequented corner of the world, ideal for any prospective year abroad student.
Zoe Willis, Travel Writer
---
1Q84 by Haruki Murakami
Reading Murakami always makes me want to visit Japan – although I am not entirely sure why. The world of 1Q84 is a disconcerting one, and the two main characters are discontented with their lives, a fact which is reflected in how they describe their surroundings. But something about it is just fascinating.
Murakami excels in his description of the small details, such as the food the characters cook and eat, or the locations they pass as they travel, which really draw you in. There is another layer of escapism: it is based in a parallel universe, simultaneously close to our own and otherworldly. Mysterious magical themes run throughout the story, followed by plot twists and turns which Murakami weaves effortlessly into the narrative. The world completely and utterly draws you in. Some credit also has to go to Jay Rubin and Philip Gabriel, who translated 1Q84 into English. The prose flows beautifully while still allowing Murakami's voice and the Japanese roots of the novel to come through. Each of these elements combine to create a gripping and immersive dive into a different world altogether.
Ellie Duncan, Travel Writer
---
Eat Pray Love by Elizabeth Gilbert
During the first lockdown, I was looking for something to keep me distracted from everything going on.  I desperately missed that holiday feeling so I decided to order myself a couple of popular travel books. My favourite by far was Eat Pray Love by Elizabeth Gilbert.
Published in 2006, this book is a memoir of Gilbert's year of travelling after the failure of her marriage. She splits her time between Rome (where she eats), India (where she prays) and the final stretch in Bali (the place where she rediscovers love). This book is not just a run-through of her travels but a detailed insight into Gilbert's mind and her struggles. The novel is deeply personal, and you cannot help but feel sorry for her in parts, and then you remember she spent a year travelling to beautiful locations and you envy her once again.
Her descriptions and experiences in Rome encouraged me to add Italy to my bucket list. I started to note down the locations she described in the hopes that one day I could visit them too. If you are looking for some travel inspiration alongside an easy read I would definitely recommend this to you. It has also been adapted into a film starring Julia Roberts so you can have twice the escapism!
Aimée Calvert, Travel Editor
---
For more travel reading:
9 books to inspire you to travel