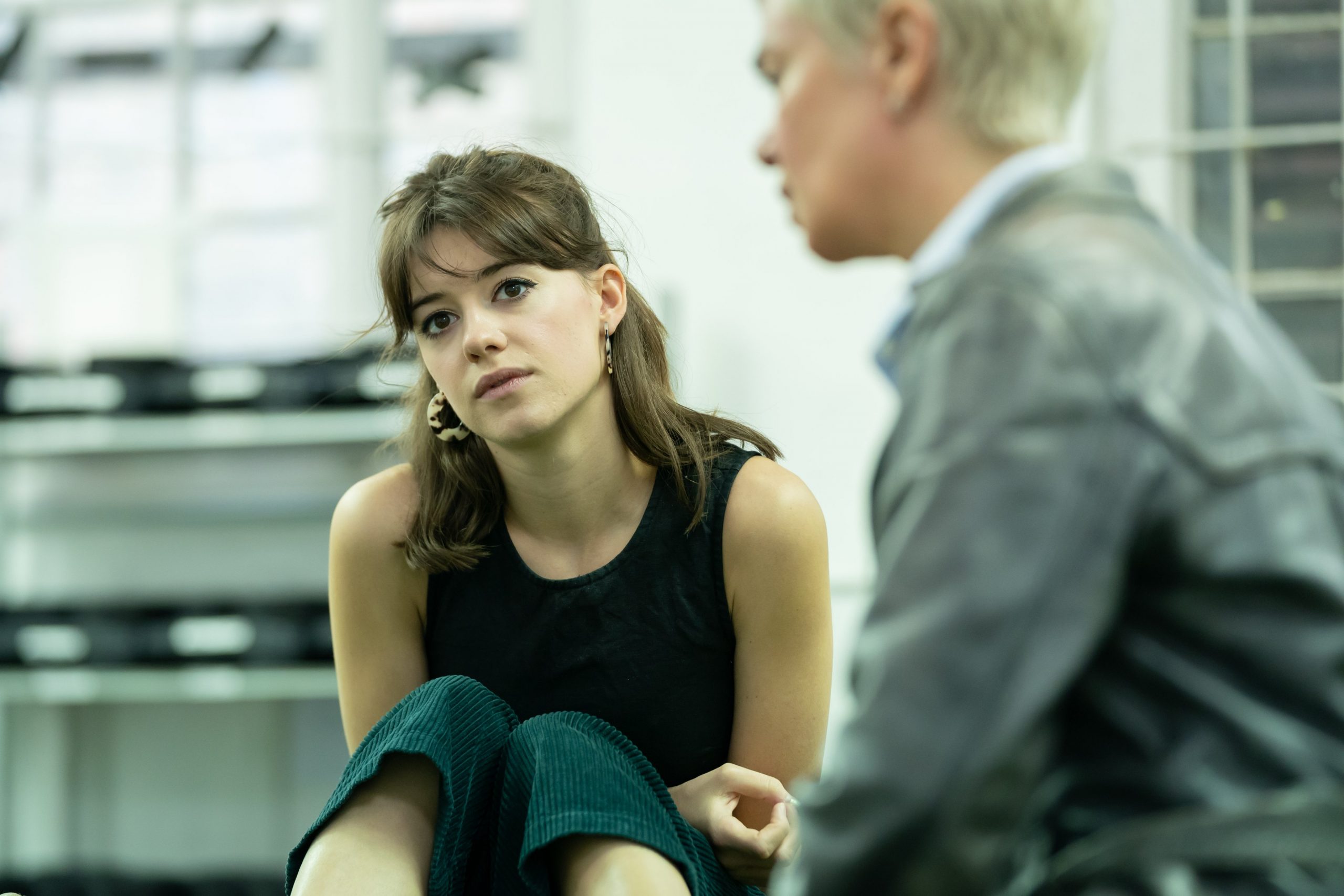 Life&Style Writer Hannah Massey analyses the unique style of the character Marianne, from the hit series 'Normal People'
From the classic black midi dress she wears at her villa in Trieste to the breath-taking fur coat she wears in Sweden, Normal People's Marianne has become renowned for her understated, effortless and somewhat bohemian style. Her iconic fringe has prompted impulsive recreations all over Instagram since the show aired, but it is the assured sense of self with which she wears her clothes that makes Marianne's style so classic and timeless. Her outfits are unique, simple and refusing to conform to any particular fashion trends. Actor Daisy Edgar-Jones is able to express the cultured outlook of Marianne – her style is authentic, and perfectly fits her sense of character.
This is perhaps why viewers become so invested in the fashion of TV and film stars: female characters are frequently renowned as fashion icons, for example Rachel from Friends and Carrie Bradshaw from Sex and the City. It is important to remember that in these cases, the costume department designs the wardrobe to fit the character, and not the other way around. Rachel and similar characters have been idolised for their distinctive wardrobes, but only because of the distinct personal style within these wardrobes that reflect who they are. Consistent colour pallets and cuts tend to focus on what we already see: an authentic and unique character that knows how to express themselves.
In the case of Marianne, her style is expensive. It seems realistic to see the kind of style she wears presented like this, as so often bohemian looking clothes are presented as accessible, when in reality they are difficult to find and expensive when you do. This does not mean it is completely unachievable however: capsule wardrobes are a rising phenomenon in which one reduces the amount of clothes in your wardrobe, thereby valuing quality over quantity. By limiting the number of outfits you can buy and own, you become more selective and mindful in your shopping habits, only buying clothes that fit into your already existing wardrobe. In this way, a distinctive and authentic personal style is honed, and perhaps this is the best way to recreate the fashion of your favourite on-screen stars.
Recreating Marianne's specific style is trickier: a lot of the costumes she wears in the show are vintage originals, and therefore next to impossible to get your hands on. Shopping in vintage shops and buying second hand on sites like Depop however are great ways to recreate Marianne's look in your own individual way. Urban Outfitters sells vintage-looking pieces to the mass market, so whilst being less unique, the kinds of cuts and colours Marianne sports can be found amongst their racks. A lot of the pieces Marianne wore in the show were actually from ASOS, for example her blue velvet number from episode five (my personal favourite of her looks), and whilst the actual dress she wore is no longer available, similar dresses can still be purchased on the ASOS website. #
Perhaps the best way to recreate Marianne's style however is to hone and curate your own. Now is a great time for a wardrobe clear out, and stripping back what you own to create a customised, individual foundation that you can later add to is a great way to discover how you like to express yourself through fashion.
---
Obsessed with Normal People? We certainly are…
Normal People Normalises Sex Scenes