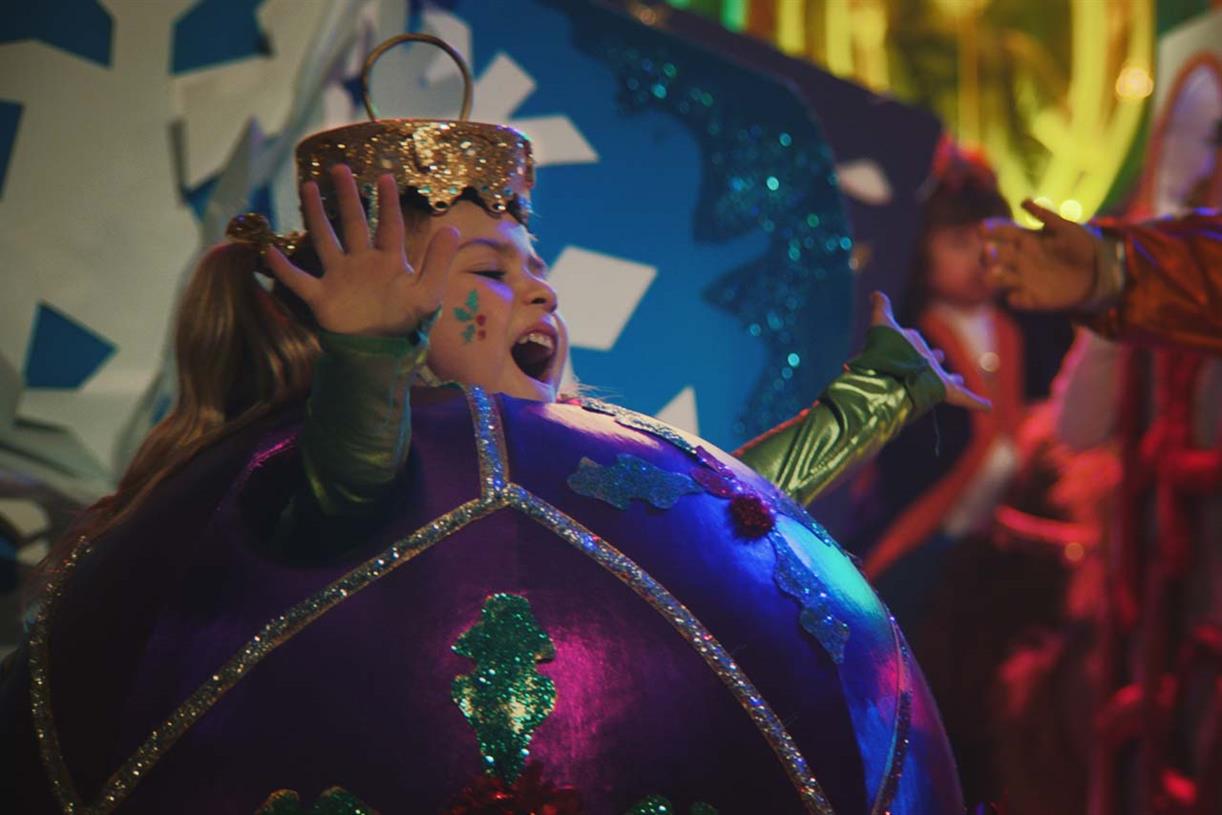 TV Critic Tom Denham reviews the best and the worst of 2018's festive adverts
As early as mid-November, the public is bombarded with a mass of Christmas advertisements depicting a wide range of shiny new gifts; jewelry, perfumes, hairdryers, watches, toasters, toys… the lot. Advertising departments employ numerous tactics to showcase their products in the best light possible, and many keep to an obvious formula that increase their chances of making sales.
However, some adverts do stray into more imaginative realms. They seek to promote a message of festive love and compassion through narratives with depth or unique aesthetic styles. Transnational corporations which already hold strong consumer rates have more freedom in not having to overtly display their products (which more often than not disrupts any narrative that the advert hitherto has attempted to build). These Christmas ads are often considered to be more touching and are the ones to evoke a more profound reaction in their audiences.
For 2018, the Christmas adverts have ranged from brilliant to average to embarrassingly awful. Here are the five to have caught my attention this festive season; though not necessarily for the right reasons.
Aldi
The supermarket has recently presented 'Kevin the Carrot and the Wicked Parsnip'. Narrated by Jim Broadbent, Aldi tells the story of an evil parsnip who bitterly takes hostage the family of his arch enemy: Kevin the Carrot. However, as the true 'King of The Veg', Kevin successfully saves his wife and children through scaling the assault course of a Christmas dinner. Overall, the ineffective puns and poor narrative of Aldi's advert falls flat, at its best providing a minute of low-brow entertainment for children.
KFC
A lone chicken is seen journeying, battling the conditions of a snowy winter landscape. With a touch of the wild-west thrown in, the chicken encounters a turkey; naturally they have a stand-off, and of course the turkey flees, leaving the chicken as victor. A banner appears: 'Turkeys come and go, but chicken's here to stay'. And so, we may deduce that KFC's Christmas message is… to keep on eating KFC.
McDonalds
Similar to KFC, McDonald's is limited in terms of a Christmas themed advert; after all, creating a festive narrative which also advertises fast-food can only be done in so many ways. Ironically, their 2018 ad centres around one of their only products which won't cause type 2 diabetes, and one you rarely see being purchased: the carrot bag. The narrative follows Santa's journey around numerous houses delivering Christmas presents and carrying out the ritualistic eating of the mince pies and drinking milk. However, no houses have left any carrots for the reindeer to nibble! Nevertheless, a 24/7 McDonald's restaurant saves the day, which allows Santa to purchase hundreds of carrot sticks for his reindeer. Apart from creating excitement surrounding the possibility of reindeers visiting this winter, the McDonald's ad doesn't achieve much; at the least, it reminds us to be '#ReindeerReady'.
Sainsbury's
Sainsbury's steps it up a notch this with 'The Big Night', a heart-warming depiction of a children's nativity performance. Beginning with a nervous North Star singing the opening lines of 'You Get What You Give' by the New Radicals, the performance erupts into an extravaganza of singing and dancing. Featuring some fantastic costumes, including a turkey drummer and set of fairy lights (plug included), and fireworks, the nativity receives an enthusiastic burst of applause from the parents. The children's real parents featured in the audience and were intentionally kept away from castings and rehearsals until the shoot day, achieving a genuine reception of amazement. The story of facing fears and parental pride is joy-provoking, matching the ending message 'We give all we've got for the ones we love'.
John Lewis
Due to previous successes, John Lewis has gained a reputation for creating touching, comic, and visually captivating Christmas adverts, which are always greatly anticipated. This year's ad tells the story of Sir Elton John's life in reverse-chronological order. Moving through eleven stages, the narrative follows the success of Elton's musical career to the moment in his childhood he first receives a piano from his family for Christmas. The visuals are accompanied by 'Your Song', a well-known Elton song which featured in the 2010 John Lewis advert. The fascinating scenes range from Elton excitedly performing at a packed-out stadium to playing at a family party as a teenager.
Although charming, the advert has received some negative responses concerning the cost of production and the celebrity's pay check. However, John Lewis has responded: 'The speculation [surrounding] the costs associated with this year's ad is wildly inaccurate'. It has been noted that Sir Elton requested for a portion of his pay to be donated to the Elton John Charitable Trust, which supports many charities across numerous causes.
Overall, as an Elton John fan, I found this year's John Lewis advert poignant and nostalgic. In accordance with its message that 'some gifts are more than just a gift', it serves to emphasise the significance of the meaning behind gifts and their power to express a particular thought about the recipient.
So, are Christmas adverts just an attempt to sell a product, or are they something more than that? Are they a piece of art; a story; an attempt to evoke Christmas merriness in audiences? It changes advert by advert, company to company – but the Christmas period of 2018 has undoubtedly offered us a good mix.