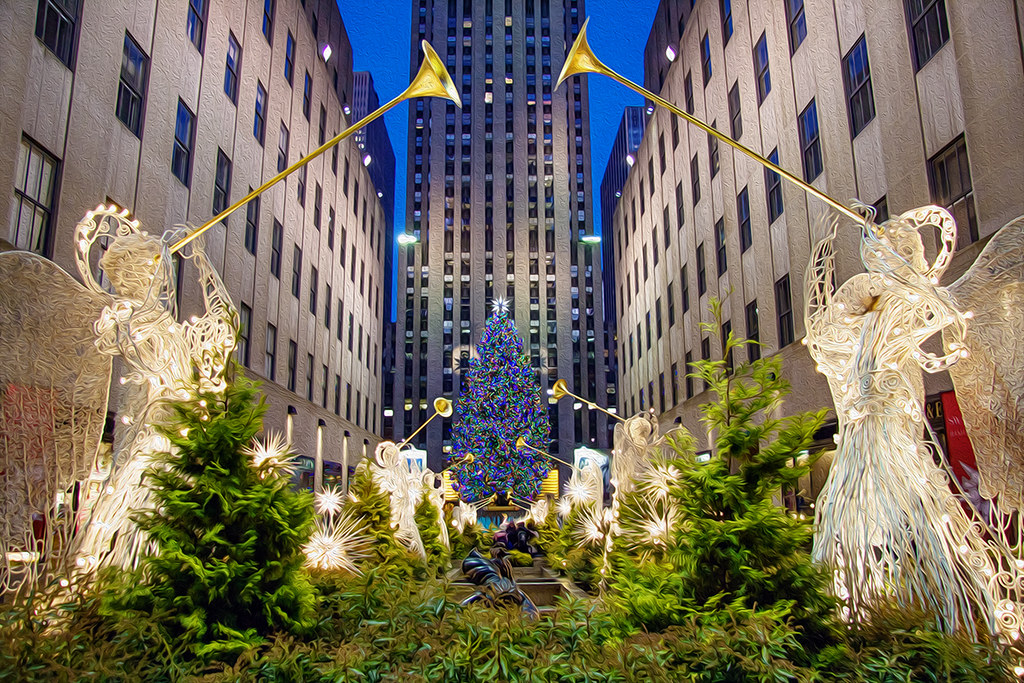 Comment Writer Ella Foster urges us to be more sensitive to slurs present in popular festive music this Christmas
Content warning: this article contains reference to words that some readers may find offensive.
Christmas is fast approaching and with it, all our favourite Christmas music. When asked my favourite of the bunch, I have always answered in favour of The Pogues' Fairytale of New York. It is undeniably a brilliant song; loud and weird and tuneful. It lacks some of the twee or potentially cliché aspects Christmas songs can sometimes suffer from; a drunk couple are filled with regret, hurling insults at each other. Fairytale of New York is the cynical Christmas hit for every person who (like me) wanted to be edgy and different but became swept up in the fun of the festive rhythm. I think I'll always like it best out of all the Christmas classics. 
However, I'm also queer. A self-defined bisexual, I am sad to say that when I now hear my favourite Christmas tune in public or worse, amongst friends, I tense up. My eyes dart around the room for anyone who might understand and if I'm lucky enough to do so we lock our eyes, and brace for the inevitable.  
For context, within the Christmas tune, after The Pogues' Shane MacGowan labels Kirsty MacColl an 'old slut on junk' she retaliates and labels him a 'cheap, lousy f*ggot'. Now, MacGowan himself issued a statement last year clearing up that the use of the word is 'not intended to offend' and that 'not all characters in songs and stories are angels. Contextually, he is of course probably right. The song was released in 1987, over thirty years ago. Often, pieces of entertainment which were made a while ago do not translate to the modern day. A similar argument is often made against another Christmas song; Baby it's Cold Outside. Dubbed as 'rapey' by many a disgruntled twitter user, the song has been described as 'icky at best, at worst reprehensible' due to its famous detailing of a man trying to persuade a woman to stay over, whilst she blames the weather for her need to leave. It is a bit uncomfortable, but it was also written in 1944.
However, when it comes to Fairytale, the potential language has to divide people is revealed. Taking to Twitter, there are plenty of people taking the lyric with a pinch of salt, described by one person who tweeted; 'it's only a song ffs'. However, and I believe more importantly, there's also the contrasting opinion. The songs' search result is also full of memes of queer people 'waiting for the straights to scream f*ggot in Fairytale of New York'. As funny as this is, I think it holds a lot of truth. Personally, I have never had a problem with the word and sang it freely with the rest of the song until last year when the controversy became widely discussed. What I think a lot of people misunderstand is not that queer people do not understand the use of the word in context, but rather the way that some people have taken the controversy as an excuse to turn against the LGBTQ+ community and label us as 'PC mad'.
What started as a small discussion over censoring what is, regardless, a slur in public broadcasting has led to an awful backlash from people previously unenthused about the song, using it as way to feign offense. The repercussion of this is now the discomfort of queer folk nation-wide, tense during the festivities as they listen to their friends proudly scream a word they wouldn't dare use any other time of year. What is unacceptable from January to November conveniently becomes a question of rights and freedom of speech, despite simply being a question of comfort and tolerance for a marginalised group. PinkNews even discussed the use of f*ggot in relation to use of the n-word, and whether or not the two can be directly related. It is hard to imagine a group of white people defiantly screaming the n-word amongst uncomfortable friends of colour, simply because they were asked not to.
The number of reported anti-LGBTQ+ hate crimes has more than doubled in the past five years. Whether or not you believe that the words Kirsty MacColl sang thirty-two years ago can be related to those statistics, you can definitely relate the people still insisting on singing those words today. As a queer woman, the word f*ggot isn't aimed at me, and it isn't my place to assume how hearing the word feels for a gay man. However, as I this week have reported my own homophobic hate crime (being told I'm going to hell while stood in a train station with my girlfriend), I refuse to be told by any straight person that a homophobic slur, regardless of context, is just a word.
This Christmas enjoy Fairytale of New York for the fun and festive song it is. Just ensure that you keep queer folk in mind. There is nothing festive about screaming slurs for fun, alienating friends or arguing against minorities online for the sake of one word. Instead, as the bells ring out for Christmas day, ask your queer friends how you can make them feel accepted, and have an open discussion over a warm mince pie.