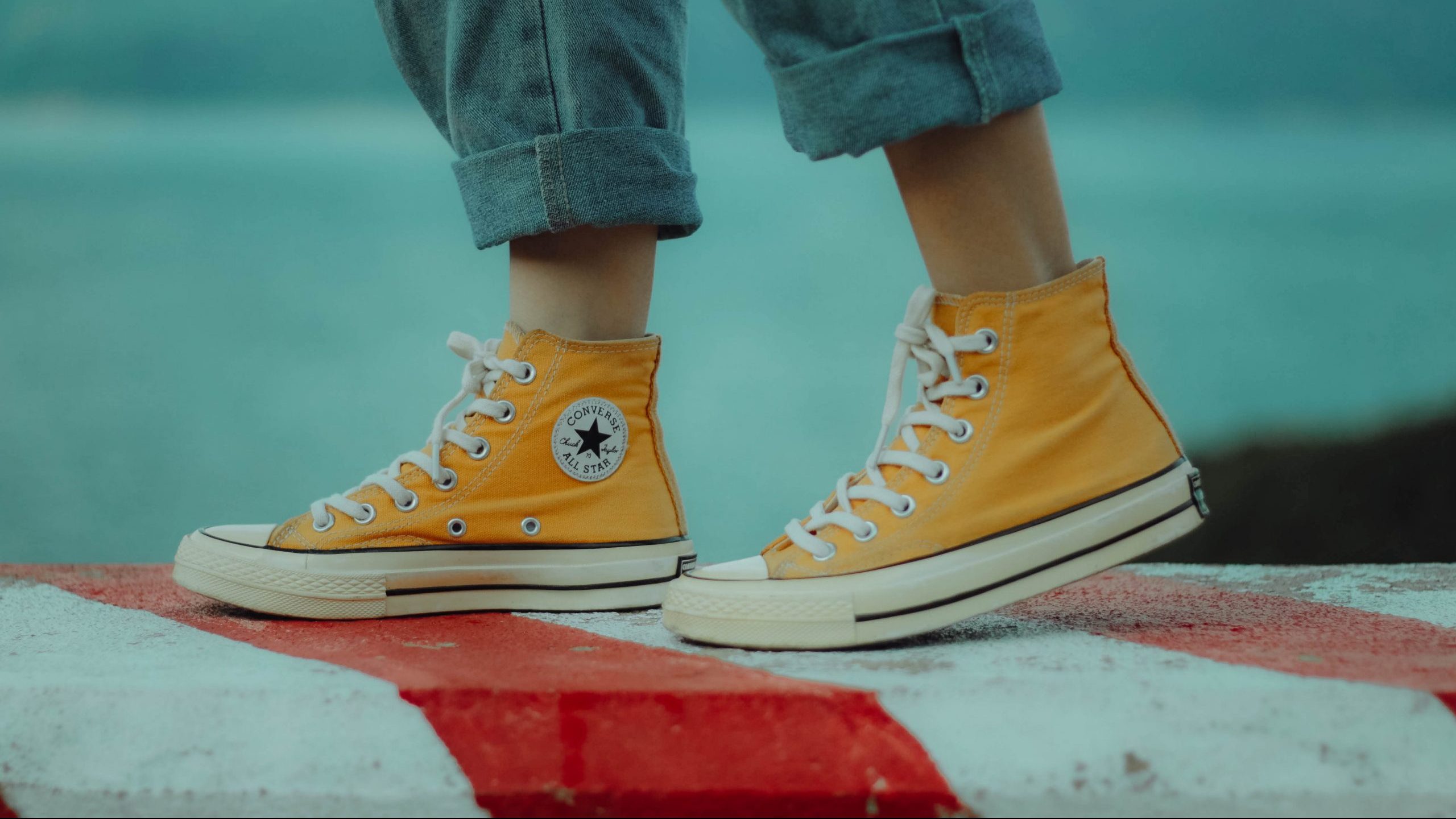 Life&Style Writer Ffion Haf explores the timelessness of Converse and discusses some of the brand's most iconic collaborations and designs
Who doesn't have at least one pair of Converse in their shoe collection? These iconic items of footwear have been around much longer than people might expect, Converse began its history back in 1908, founded by Marquis Mills Converse as a rubber shoe company – and they haven't looked back since. It wasn't until 1923 that Converse really took off, when basketball player Charles Hollis "Chuck" Taylor became Converse's brand ambassador. Taylor successfully promoted the shoes around the U.S. with his huge fanbase and influence, and in 1932 his legendary signature was added to the All-Star patch on the classic, high-topped sneakers
Here are just a few of Converse's most iconic shoes, from the originals to the best celebrity collaborations:
The Commes des Garcon Converse, 2009
Call it a streetwear staple or an entry-level streetwear piece, the CDG x Converse collaboration sneaker is here to stay. Designed by director of the Japanese brand Rei Kawakubo, the Converse Play Comme des Garçons model carried the brand's signature heart design and was available in two unisex hi-top and low-top versions in black or white.
Converse Chuck Taylor All Star '70 High Top, 2013
This is the shoe that truly put Converse on the map. The Chuck Taylor All Star revolutionised the game of basketball, as well as fashion. The classic design hasn't changed since Taylor himself wore them back in the day, and might I add they look just as good today. These High Tops are the most notable Converse shoe around, and it is hard to find someone who has never tried them at least once.
Michael Jordan x Converse, 2017
Although these may not be your traditional Converse trainers, they pay a homage to Michael Jordan's passion for the sport of basketball as well as the brand's history. They first arrived in the form of the Converse Fastbreak – a vintage inspired shoe worn by Michael Jordan when he first appeared on the professional circuit, whist the Jordan II is dressed in premium white tones throughout with complimentary University of North Carolina colours.
Converse One Star Premium Suede Low Top, 2018
If you live in a cold place or like to have your feet toasty warm at all times, then we recommend opting for a warmer pair of Converse trainers, such as the iconic Converse One Star Premium Suede Low Top ones. This pair still stays true to the original Converse branding, but also has its own unique touch that we can't help but love.
Converse Chuck Taylor All Star '70 Low Top
Without a doubt this is one of Converse's most in-demand pairs of trainers. The design is simple yet effective and will undoubtedly go with any outfit, with their iconic vintage-inspired figure and ultra-cozy silhouette what isn't there to love? If you like to keep a classic style to always rely on, this pair of Converse shoes is here to help.
From classic, black high tops to bold, coloured designs and everything in between, Converse sneakers are almost anyone's must-have staple, as they can be literally matched with anything. From a cute dress, to skinny jeans and a band t-shirt, Converse have your back. This is one relaxed and cool shoe that partners well with a number of outfits and we can't get enough, it is truly a timeless piece of footwear that will never go out of fashion.
---
You might like: