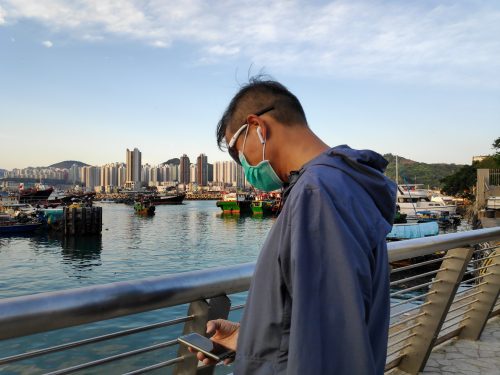 Redbrick Culture and the UoB Photography Society capture our lives in lockdown, exploring the ways daily life has changed and what it looks like
Redbrick Culture teams up with the University of Birmingham's photography society to capture the University's mood while the UK is in lockdown.
We asked: if you could visualise how you feel during lockdown in a photo(s), what would it look like and what would it be representing?
Here are snapshots from people's daily lives, from students in the UK to Hong Kong.
Catrin told us that 'this is a book exchange opposite [her] house and in the space of a week it had doubled. With travel being limited and the world around us entering a difficult time, now more than ever people are turning to literature as a way to escape to new places.'
This is the pond I have made during lockdown. My friend smuggled me some frogspawn from her pond next door, some pond weed and rocks. I then put them in a tray under my favourite garden tree. The tadpoles are thriving and I feel like a child again, going out to check on their progress everyday. It is perhaps a childish project but it makes me happy, a reminder of nature's subtle beauties and the simple joys I found in my childhood.
Rachel tells us that she had to fly back home to Hong Kong where it is against the law if people were seen hanging out in group of more than 4 people. She says:
'My sister, father and I decided to take a stroll and we had to wear masks in public no matter what. At home, I decided to start my own photography project to document my family during this period of time. My parents are working at home and since we live in a small apartment, my parents are working opposite each other on one small table and my sister on the other hand gets their room and the table in there because she has classes online. I have been struggling with my mental health and taking photos like these remind me that no matter how hard life can be sometimes, you can always do something to distract yourself and there's always something to be grateful about in life.'
---
More from Redbrick Culture:
Redbrick x PhotoSoc Photo Diary Series here ('Portraits') and here ('Moods').
Television Editor Catrin Osborne's article exploring how photographers are adapting to life during the COVID-19 pandemic: Capturing COVID-19