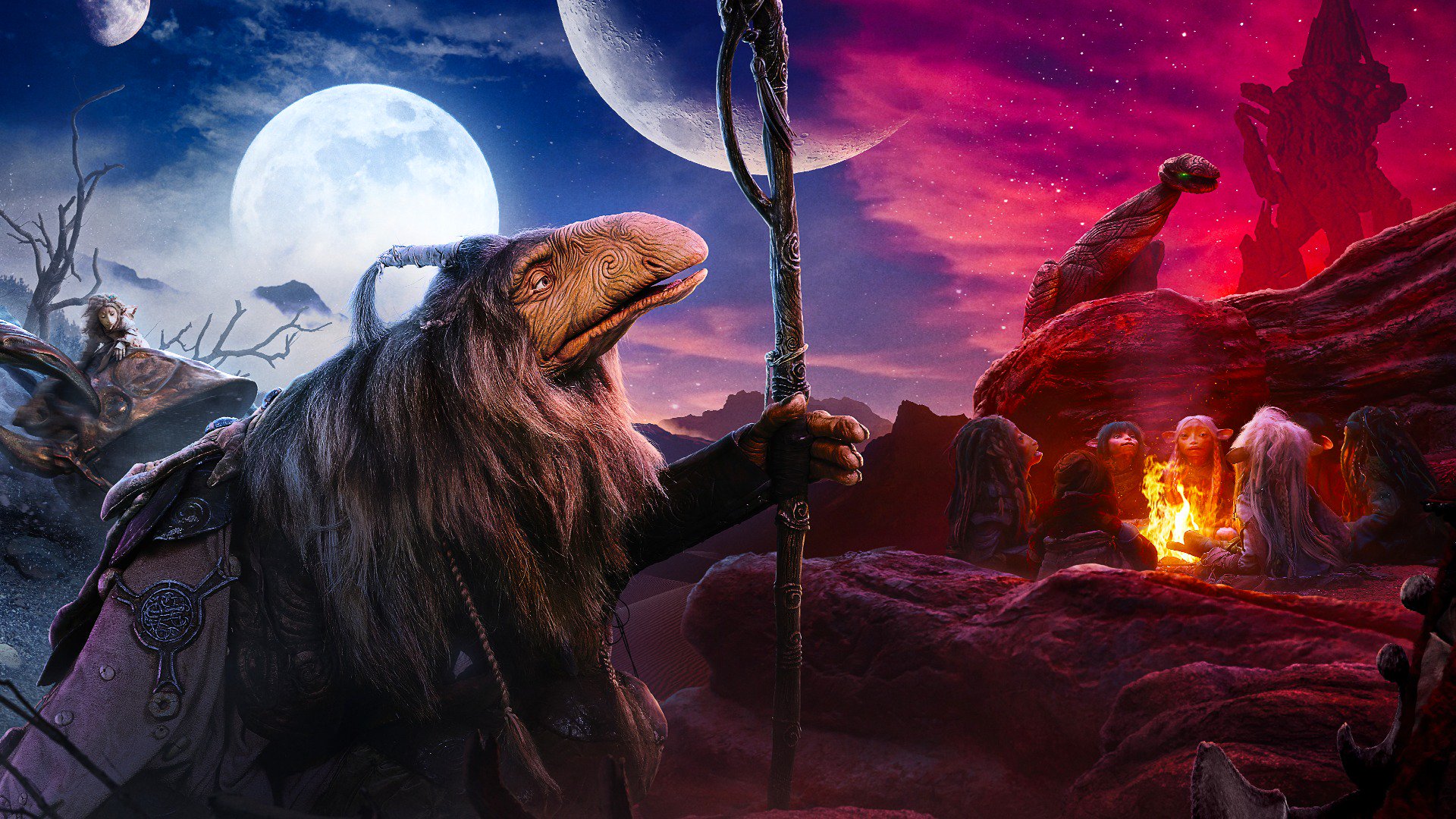 TV Critic George Briggs shares his praise for this summer's successful reboot of The Dark Crystal
This August, The Dark Crystal: Age of Resistance came to Netflix and received critical acclaim. It's the kind of show that's appeal isn't immediately clear: it's a 10-hour, sprawling high fantasy (the only TV show that rivals its scale is Game of Thrones); it's a PG-rated adventure with wholesome themes (kind of like the How to Train Your Dragon franchise) and, of course, it's a puppet show like those viral Potter Puppet Pal YouTube videos, but not really. 
The series was co-produced by the Jim Henson Company – the company who made the Muppets. He also experimented with far more sophisticated puppetry in the likes of Labyrinth (1986) and Age of Resistance's predecessor, The Dark Crystal (1982). Age of Resistance revisits these fantastic technologies, enhanced by 21st century animatronics, 3D printing and CGI. The puppets in Age of Resistance are expressive, intricate and almost lifelike – you forget that they're just material, given life by human hands.
I think this speaks volumes not only about puppetry, but also about the quality of world-building and story in Age of Resistance. This prequel to The Dark Crystal revisits much of what Henson created then – the gelfling, mother Aughra, the skeksis and the mystics – but expands on these threads and introduces so much more. The original Dark Crystal suffered from vague and half-baked concepts, but the complete opposite is true with the Age of Resistance: the world is intricate and expansive, and it feels like the show barely scratches the surface.
And no, you don't need to watch the Dark Crystal to understand The Age of Resistance.
We're introduced to Thra a thousand years before the events of The Dark Crystal. This land is rich with magic and life, all of it connected by the Crystal of Truth; the 'heart of Thra' that's guarded by the near-immortal skeksis. There's magical flora and fauna; sentient ancient trees and little gnome-like guys called podlings, there's these weird leafy-glowing-slug things. The attention-to-detail given to every bit of life on Thra is staggering and massively enriches the viewing experience.
The story primarily follows gelflings, a small elf-like race that are split into seven distinct tribes. Specifically, it follows three young heroes in their quest to sow resistance among their brethren. Rian (voice: Taron Egerton), is a castle-guard-turned-revolutionary after he discovers the evil schemes of the skeksis. Brea (voice: Anya Taylor-Joy) is a wealthy princess whose fierce intelligence and altruism opens her eyes to the corruption around her. Deet (voice: Nathalie Emmanuel) is from an insular, cave-dwelling clan, forced to journey upwards after receiving concerning visions of Thra's future. These three protagonists operate around a huge cast of characters, most of which are superbly voiced by a stellar cast.
In this respect, the voices of the skeksis shine. Mark Hamill as The Scientist (SkekTek) and Simon Pegg as the iconic Chamberlain (SkekSil) are delightful to watch. Hamill is predictably sensational, his shrill, grating, rasping voice stealing the show in whatever scenes it's in. Pegg also holds his own, paying apt tribute to SkekSil's original voice, Barry Dennam. The blunt, gruff Mother Aughra (voice: Donna Kimball) is also superb. Andy Samberg and Bill Hader deliver some brilliant comic relief in a particularly gloomy part of the show. As you can tell, the cast is truly star-studded, including the likes of Helena Boham-Carter, Lena Heady and Eddie Izzard. 
But without the puppeteers, the famous voices mean nothing. It's these physical performers that make the lifelike puppets move like a living creature, and they do this so well you sometimes forget what you're watching. They also voice these characters first, giving the voice actors a template to build upon.
So yes, you should watch Age of Resistance. It's one of the most unique viewing experiences out there right now, in an age where much of what we watch is CGI. It's not grim and bleak or overly dark, but that's it's strength. It's a classic rebellion story about revolution, friendship and magic. It has a lot of light; it's a show that's worth getting lost in.
Rating = 5/5