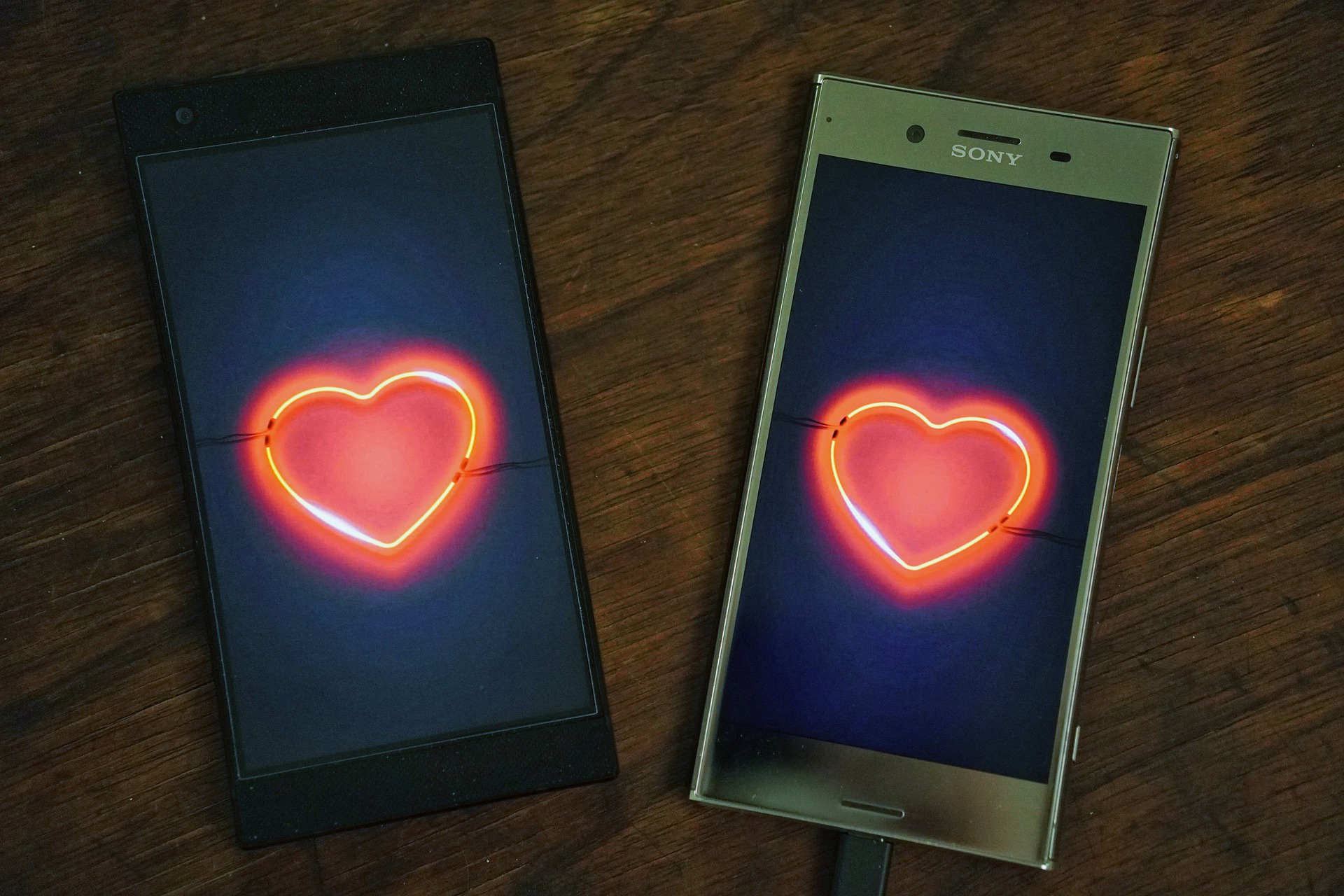 Whilst the pandemic may have negatively impacted many aspects of life, Life&Style's Hannah Robinson argues that dating apps have allowed romance to flourish
The Covid-19 pandemic has completely changed our way of life, and that includes our dating life. With every aspect of our lives now controlled and regulated, gone are the days of buying drinks for someone at a bar or even sparking conversations on the bus. Although social distancing is important for our health during the age of Covid-19, it isn't working wonders on anyone's dating life…or is it? Research shows that the use of dating apps has dramatically increased since the start of our first lockdown in March. But how successful are these dating apps when people are forced to merely talk online, in some cases for months, uncertain of when they can meet in person?
There is often a stigma surrounding dating apps. People tend to be ashamed to confess they use them or, when questioned how they met their partner, reply with an awkward 'we met online….' However, due to the lack of alternatives, this is quickly becoming the new normal way of dating. Therefore, users are becoming more confident and secure in using these apps, no longer trying to hide them from their friends.
Lockdown can be a lonely and isolating time, and as humans, it is vital for us to receive enough social contact. Dating apps grant people the ability to form new relationships and fulfil this desire to connect to another human being. However, these apps have the power to achieve more than just fulfilling people's social needs, as they can also help people create more meaningful and deep relationships. Our inability to be physically intimate with people has forced these apps to shift from being sites for flings and hook-ups, to places to find love. It seems lockdown has given people the time to reflect on what is important to them, and in many cases, this is a meaningful relationship. With more spare time on their hands, people can commit to building strong foundations, getting to know people far better before meeting them in person.
There are certainly benefits to getting to know someone virtually before meeting them in person. For a start, people are realising that taking relationships slowly may not be a bad thing. Instead of judging someone based on first impressions alone – relying on immediate excitement and a strong physical attraction – people are forced to rely on the art of conversation to build lasting connection and trust. The lack of distractions often leads to deeper and more heartfelt conversations, allowing people to develop stronger connections more quickly.
Of course, there is a risk that even after months of chatting online, the spark just isn't there in person. But, just as we have all had to adapt to the changing situation, dating apps have been forced to respond accordingly, making finding love online easier. Many apps, such as Bumble, have introduced video call options, allowing people to experience the closest thing to a face-to-face date. Virtual dating removes a lot of the pressure and anxiety caused by real-life dating, avoiding awkward uncertainties like deciding who pays for the bill, and kissing after a first date. Also, being unable to meet people has meant distance is no longer an issue, and Tinder temporarily allowed users to set their location to anywhere in the world. This allowed people to talk to an even vaster range of people, making them more likely to travel the extra distance post-lockdown.
For students, dating apps are particularly useful for meeting new people. Lockdown restrictions have put an end to drunken chance encounters and the transition to online learning has prevented flirtatious glances across the lecture theatre. And, let's face it, zoom breakout rooms aren't exactly the best place to make a move. Now that students are confined to socialising with the people in their households, dating apps are proving a useful tool for expanding your social circle as well as finding love at university.
So, despite the uncertain circumstances, our love lives do not have to be so uncertain. Dating apps are proving that love at first click is possible, paving the way for the future of dating, even post-pandemic.
Like this? Read more from Life&Style:
Parenting in Private: Demands Of The Social Media Age