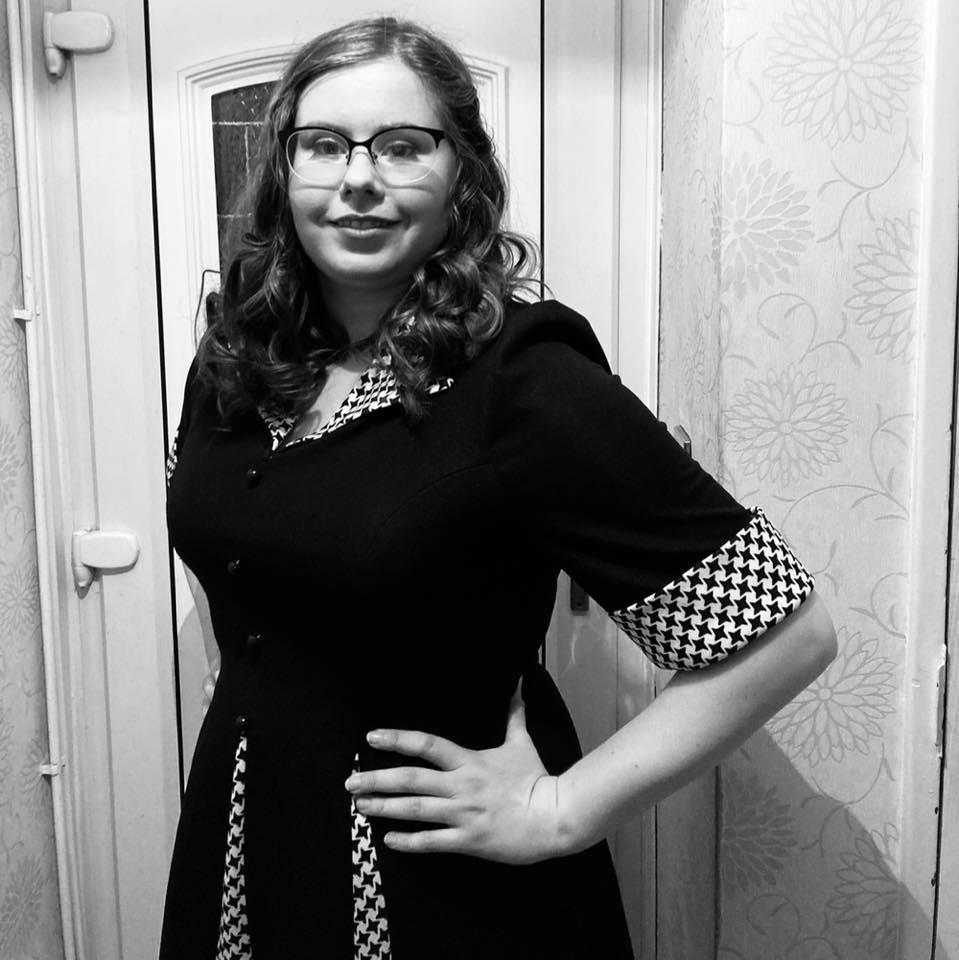 Culture Writer Charis Gambon reveals her passion for vintage fashion and how it has helped her, and many others, embrace their colourful individuality
I love to wear vintage fashion and you will find me wearing something that is vintage-inspired or even sometimes original vintage every day. I tend to avoid wearing trousers as I do not like them as much as skirts and dresses. I own at least 60 vintage dresses and 5 skirts. 
When people ask me why I like vintage clothing so much I always answer that I love the style much more than current fashion. This is because it is more unique and, in my opinion, provides more opportunities to be yourself. I find the wide variety of colours and patterns that are used in the clothing to be incredibly appealing.
There is nothing quite like the feeling of searching online and finding yourself the perfect original vintage dress.  Knowing that you have the only available dress in the world that looks like the one you have purchased is such a wonderful feeling. Out of 5 of my original vintage dresses, 4 of them are handmade which means that they were sustainably created and that by wearing them I am contributing to helping the environment.  
When I wear my vintage clothes, I am showcasing history as I am wearing clothes that have been used for generations. My fashion choices provide me with a chance to educate others in the community about the women who would have originally worn them. 
When I wear vintage fashion outside people always comment that my clothing is beautiful and that I have a lovely fashion sense. Many people enquire as to where they can find themselves similar clothes.  I have found that modern culture is very accepting of the wearing of fashion from previous eras.
There is actually a whole culture based around the idea of the vintage aesthetic. There are events and Facebook groups for vintage-lovers to find others like them. The events and groups are like a community for like-minded people. 
Modern culture is incredibly open to people expressing themselves however they see fit. Vintage fashion fits into this. I believe that we are in an era of openness and that it is a wonderful thing as it encourages people to be themselves. 
My Era's are 1940-1960, with my favourite being 1950's. My engagement with vintage fashion began when I was 16 but I only had a few dresses then. My engagement really began to take a hold while I was at university, still more casually in my first year but by my second year I was truly fascinated and began to collect vintage much more regularly.
One of my favourite items I own is a red wool and black velvet suit jacket. I wore the jacket on my first day to a new job in August 2020 and everyone remarked on how truly stunning my jacket was and that it looked like it had been made to fit me perfectly. 
Unfortunately, you do sometimes get individuals who see it fit to make rude comments about the vintage style. I personally choose to ignore them and carry on. They are however in my experience the minority and most people love to see the style as it is so flattering and fun.
There are varying levels of how vintage people choose to go in their everyday life. I tend to wear vintage every day but do not have vintage styled hair every day, whereas others choose to.  There are ways to work vintage pieces into a modern look and sometimes myself or others will choose to have an incorporated or inspired look, I sometimes choose this route for work situations. 
Overall, I feel that vintage clothing is viewed very favourably in modern culture as it has so many positive points to it. I personally adore the style and will keep dressing in a vintage way. 
---
Enjoyed This? Read more from Redbrick Culture here!
Review: Ever-After Vintage Dance Spectacular
What is Reenactment and Why Do People Do It?