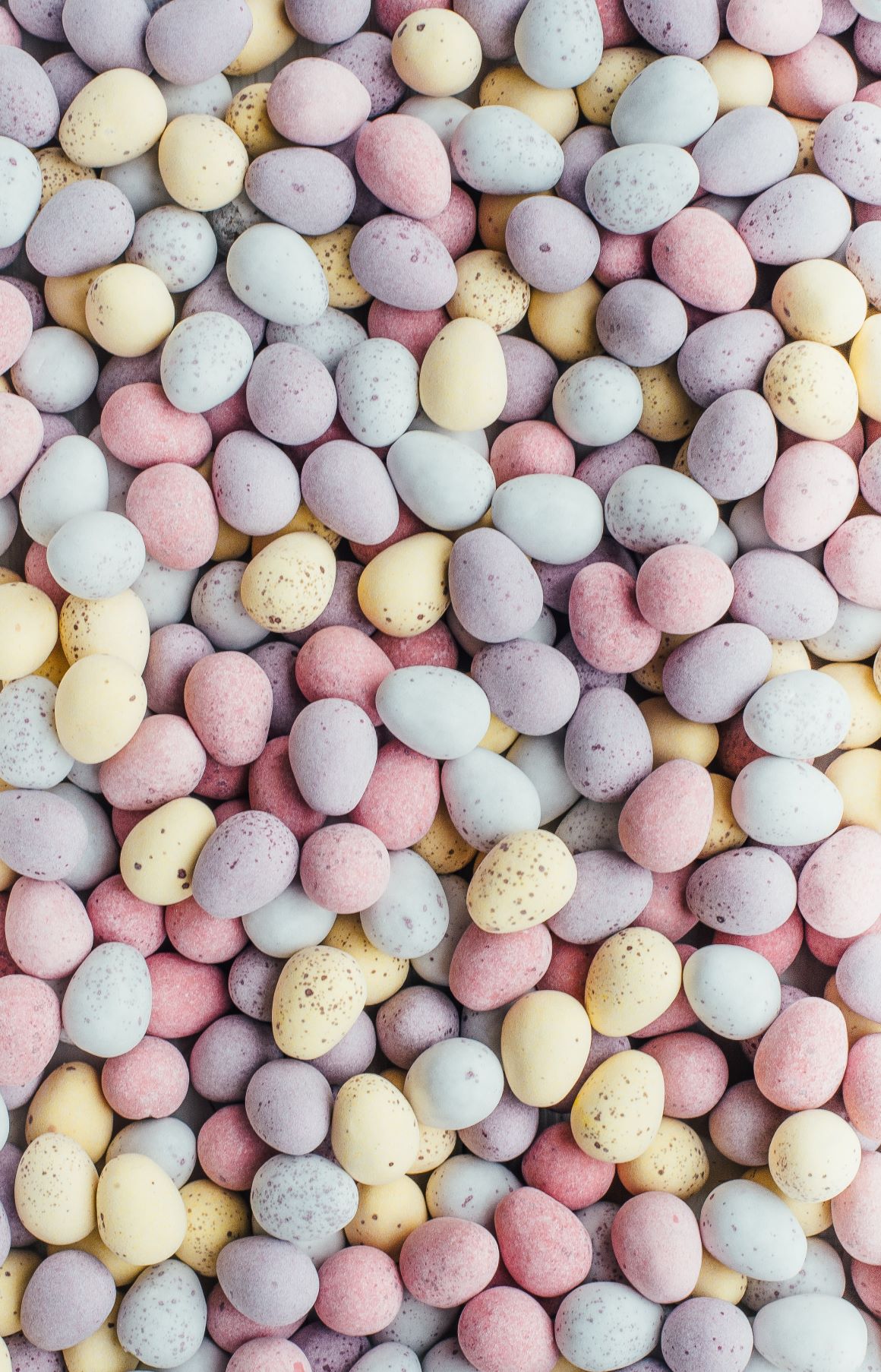 Food&Drink Editor Cara-Louise Scott talks us through the best and worst Easter eggs available this year
It is that time of year again when Easter eggs are back ready for April. It's always so exciting seeing what eggs are on offer each year and what new ones are about too. However, it is often difficult knowing what Easter eggs are available and which one you want yourself or which one you should buy for your friends and family – that is why I have compiled this list of 20 of the most popular Easter eggs on offer this year, with new and old favourites. I have placed them in order from cheapest to most expensive, for a variety depending what your budget is.
Cadbury Creme Egg Easter Egg
A classic Easter egg every year, this is the perfect egg to go for if you want a hollow chocolate egg that comes with a couple of Creme eggs. 
£1
Moo Free 'Bunnycomb' Easter Egg (Vegan Friendly)
With a distinctive imprint on the outside of the shell and the honeycomb flavour created with the use of actual honeycomb, this is more than just a basic vegan Easter egg.
£3.50
Tesco Free-From Cluckie the Choc Chick (Vegan Friendly)
This cute chick shaped 'egg' is sure to win the hearts of anyone, and is perfect if you want to devour some chocolate in one sitting. The milk chocolate has some red berry flavours to it too. 
£3.50
Cadbury Twirl Orange Easter Egg
New to the shelves this year, Cadbury have finally turned their Orange Twirl into an Easter egg for all its chocolate orange fans.
£4
Divine Smooth Dark Chocolate Easter Egg with Raspberries (Vegan Friendly)
This Easter egg is incredibly indulgent with its rich flavour from its 70% chocolate (using Fairtrade cocoa and sugar). The chocolate is blended with dried raspberries.
£5
Co-op Hot Cross Bun Easter Egg
If you are looking for a different flavoured egg, then this egg labelled 'Best flavoured Easter egg' by The Telegraph might interest you. The egg is described as creamy Belgian chocolate with hints of cinnamon, ginger, orange oil and raisins. 
£6
Nomo Fruit and Crunch Egg and Bar (Vegan Friendly)
This egg is made of creamy chocolate and crunchy and crispy pieces with raisins. 
£6
Buttermilk Zingy Orange Crisp Easter Egg (Vegan Friendly)
Perfect for chocolate orange lovers, this chocolate egg comes with crispy orange pieces to satisfy your cravings.
£6
Aero Peppermint Chocolate Giant Easter Egg
For all the mint chocolate fans, this is the perfect egg with a giant hollow milk chocolate egg with mint flavouring. It comes with Aero Bubbles inside. 
£6 
Cadbury Fingers Chocolate Egg
An exciting edition to the Easter egg family this year, this egg is covered with biscuit pieces and it comes with three sharing bags of Cadbury fingers which are always a favourite.
£6
Aldi Chocolate Ice Cream Egg
The appearance of this Easter Egg alone is impressive. This giant chocolate 'ice cream scoop' is perched inside a caramel chocolate wafer cone, and the egg even has sprinkles and a flake topping. The Easter egg game has clearly stepped up this year.
£6.99
After Eight Dark Chocolate Mint Egg
If you are looking for a rich dark chocolate peppermint flavour, this is the egg to go for. 
£8
M&S Extremely Crunchy Cereal Milk Easter Egg
This Easter egg is designed to 'taste like a sugary bowl of cereal' and is made with white chocolate for the milky part of the cereal design and the egg shell features crispy cornflakes, crunchy cereal pieces, sugar confetti and marshmallow.  
£8
Ferrero Rocher Milk Chocolate & Hazelnut Egg 
The hollow milk egg has chunks of hazelnut, replicating the outer shell of the chocolates. You also get a packet of Ferrero Rocher too. 
£10 
M&S The Drippy Egg
These Easter eggs are presented in colourful paint-style tins with M&S's new Belgian milk chocolate drippy eggs which are hand-decorated with a one-of-a-kind colourful drip design – every egg is different. 
£10
Thorntons Continental Statement Easter Egg 
A favorite every year, this creamy textured egg with its marbled design is a go-to. Best yet, it comes with truffles from one of the most popular 'Continental' Thorntons boxes.
£12
KitKat Chunky Salted Caramel Popcorn Incredible Egg
This is exactly what it says in the title of the egg – a KitKat Chunky flavoured Easter egg with chunks of salted caramel popcorn. This 'Incredible' egg comes with three full-sized bars too. If you fancy something sweet and unique, this is probably the egg for you.
£12
Cadbury Mini Eggs Easter Egg
You can't go wrong with Mini Eggs but this year Cadbury has stepped up with their classic egg to include actual mini eggs embedded in the chocolate shell, alongside a full-size bag of the mini eggs.
£12
Chococo Dark Chocolate Ocean Easter Egg
If you're looking to buy handmade Easter eggs that do good for the world, this is the one to go for. This rich dark chocolate egg is handmade in Dorset with each egg studded with turtles and starfish inside. To make it better, 5 per cent of the proceeds go to The Ocean Giants Programme Charity. 
£13
Hotel Chocolat Extra Thick Champagne Easter Egg
This is one for those looking for a luxury egg this Easter. Made with a thick hollow egg that is made of half milk chocolate and half strawberry and white chocolate, this egg offers something different, especially with its Champagne truffles and reusable tin which it comes in. 
£30
All Easter eggs listed can be brought from either the specific branded store or any well-known supermarkets, such as ASDA, Sainsbury's and Morrison's. 
---
Found this Helpful? Check Out These Tasty Articles: