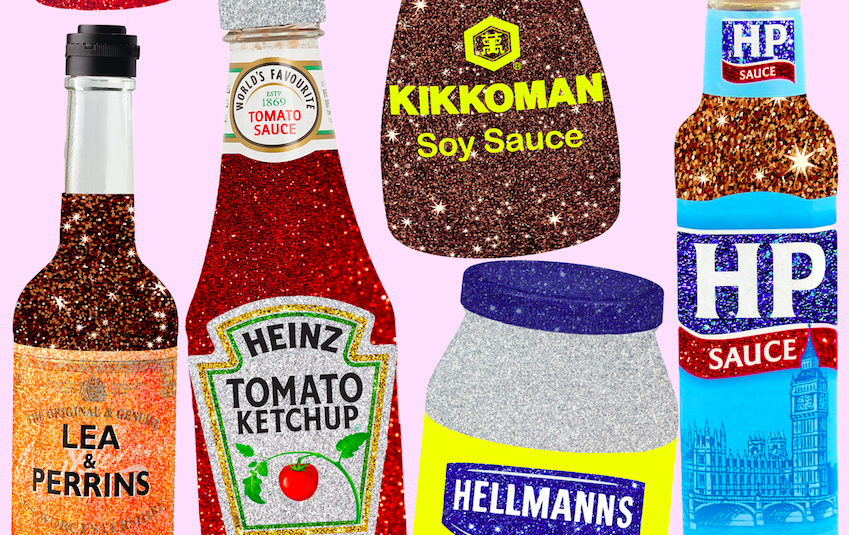 Food&Drink have put together a guide to find the perfect gift for the food-lover in your life this Christmas
At the end of what has been a year like no other, you might be looking for the perfect gift to put a smile on a loved one's face. For your inspiration this year, look no further than the Food&Drink Christmas Gift Guide – listed in order of price, from lowest to highest.
Max Kelly – Homemade Fudge
For me, homemade Christmas gifts stand out as some of my favourite presents over the years – and even better if it's food! A timeless treat is a batch of homemade fudge, adorned with colourful toppings and packaged with a festive bow. The amazing thing with fudge is its combination of simplicity and decadence, with many recipes having only a handful of ingredients which come together to produce a dessert that is undoubtedly worth more than the sum of its parts. There are a whole range of possible flavours, from favourites like vanilla and dark chocolate to extravagant combinations such as pumpkin and almond butter. I recently made an Oreo and white chocolate variety, but there are lots of other great flavours to choose from. 
As any baking enthusiast will attest to, the quality of chocolate is everything. Since fudge is essentially a base of melted chocolate and milk, much of the flavour comes from your choice of chocolate. So if given the choice, splash out a bit and get a premium brand if you are able to. After all, it's Christmas!
Price: whatever you can get your ingredients for!
Find the recipe here
Izzy Frost – Printed Weird Foodie Wall Prints
Perfect to cover up any unsavoury Selly Oak wallpaper or just to spice up any room, this present is perfect for any foodie friends with a passion for quirky home décor. Printed Weird have plenty of prints to choose from, from snazzy ketchup bottles to sparkly soy sauce bottles – who knew your favourite condiment could be so aesthetically pleasing? All the prints are very affordable, ranging from £3 for an A6 print to £45 for an enormous A0 print, making the smaller ones the perfect stocking filler or secret Santa present. They stock a huge range of different products, so if a kitchen-themed print isn't for you, they also have tote bags, notebooks, phone cases and more. Many products are also customisable if you have the perfect inside joke that you'd love to be put on a product.
Price: £3-£45
Find it here
Katie McDonagh – Leon Cookbook 
When fresh Mediterranean dishes met delicious fast food, the Leon recipe book was born. Perfect for the keen but busy foodie in your life, the Leon 'Happy Fast Food' edition offers a guide to all of their favourite meals that can be made easily and efficiently. With over 125 tasty yet healthy ideas (such as jackfruit wings and a whole section on milkshakes) the book is a staple for any kitchen. As well as this, the cover is bright, snazzy, and would add a pop of colour to any kitchen, so not only is it useful for cooking but doubles up as a pretty accessory as well. Retailing at £16 online, you can feel good knowing you have bought a book that will definitely get read.
Price: £16
Find it here
Akeefah Lal Mahomed – Blowtorch 
A blow torch is every foodie's dream. This may not be a staple piece for the kitchen but it is a fantastic luxury Christmas gift. Not breaking the bank, this one is £18.99 on Amazon, making it affordable and easy to obtain. What I particularly liked was the matt-black design so that it doesn't stick out like a sore thumb in the kitchen, plus a hand protection guard for my accident-prone flatmate and a fuel gauge window so that she's never caught out mid-use. This has been used from crème brûlée tops, to toasting marshmallows, to searing the top of salmon. This gift would be received well by some one who cooks often and would like to add a fun new gadget to their collection.
Price: £18.99
Find it here
Oscar Frost – Boroughbox Christmas Dinner Box
Now that the infamous 'Christmas Tinner' is sold out, everyone (or just me) has been looking at alternative ways to save Christmas dinner this year. The Boroughbox Christmas Roast Dinner Box is a great way to enjoy a great, albeit not tinned, dinner. Including a variety of seasonings and rubs, the box is a sure-fire way to add a load more flavour to the best meal of the year. Coming in at £21, it may seem expensive, however the memories of the best pigs in blankets, turkey, and more, are priceless. They are also gluten-free, dairy-free and suitable for vegetarians, so they are suitable for most dietary requirements. In all, this is an essential for anyone cooking dinner this Christmas who wants to make it the best they've ever had.
Price: £21
Find it here
Sarah Cayless – Rice Cooker
It transpires that rice is something most people in England have been cooking wrong all their lives. On his year abroad, my brother lived with some students from India and they were horrified to see the way he'd boil his rice in a pan. The sad truth is that however hard you try, the boiling method will always leave your rice sticky or soggy. Or worst of all, burnt. Fortunately, you can solve this problem for someone by gifting them a rice cooker. Once tried, it is hard to go back, as they deliver perfect, fluffy rice every time. Rice cookers eliminate the hassle of having to drain the rice, and come with a measuring cup so that you no longer have to blindly guess your rice and water quantities. They come in different sizes, so be mindful of that when shopping as some can be quite large. You should also check that they come with a setting that keeps the rice warm, as this can be a godsend for someone who struggles getting their timings right when cooking.
Price: £22.99 (£33.99 at full price)
Find it here
Beth Sadler – Milk Frother
We all value our morning coffee. That little boost of caffeine to get you through your morning in the library, or the zoom seminar that seems to go on forever. Well, caffeine lovers – this is the perfect gift for you. Pimp up your instant coffee with a LAVA milk frother. Budget friendly and easy to use, this is the perfect gift for anyone who is sick of extremely average coffee. For just £40, you can heat, froth, or frappe your milk, meaning come rain or shine your coffee can cater for all occasions. And it doesn't end there, as imagine the mouth-wateringly good hot chocolate you could make – creamy, silky smooth yumminess with a perfectly frothed finish. Treat yourself, or a loved one, this Christmas. I promise, whoever owns this frother will wake up for their alarm knowing the perfect cup of coffee is waiting for them.