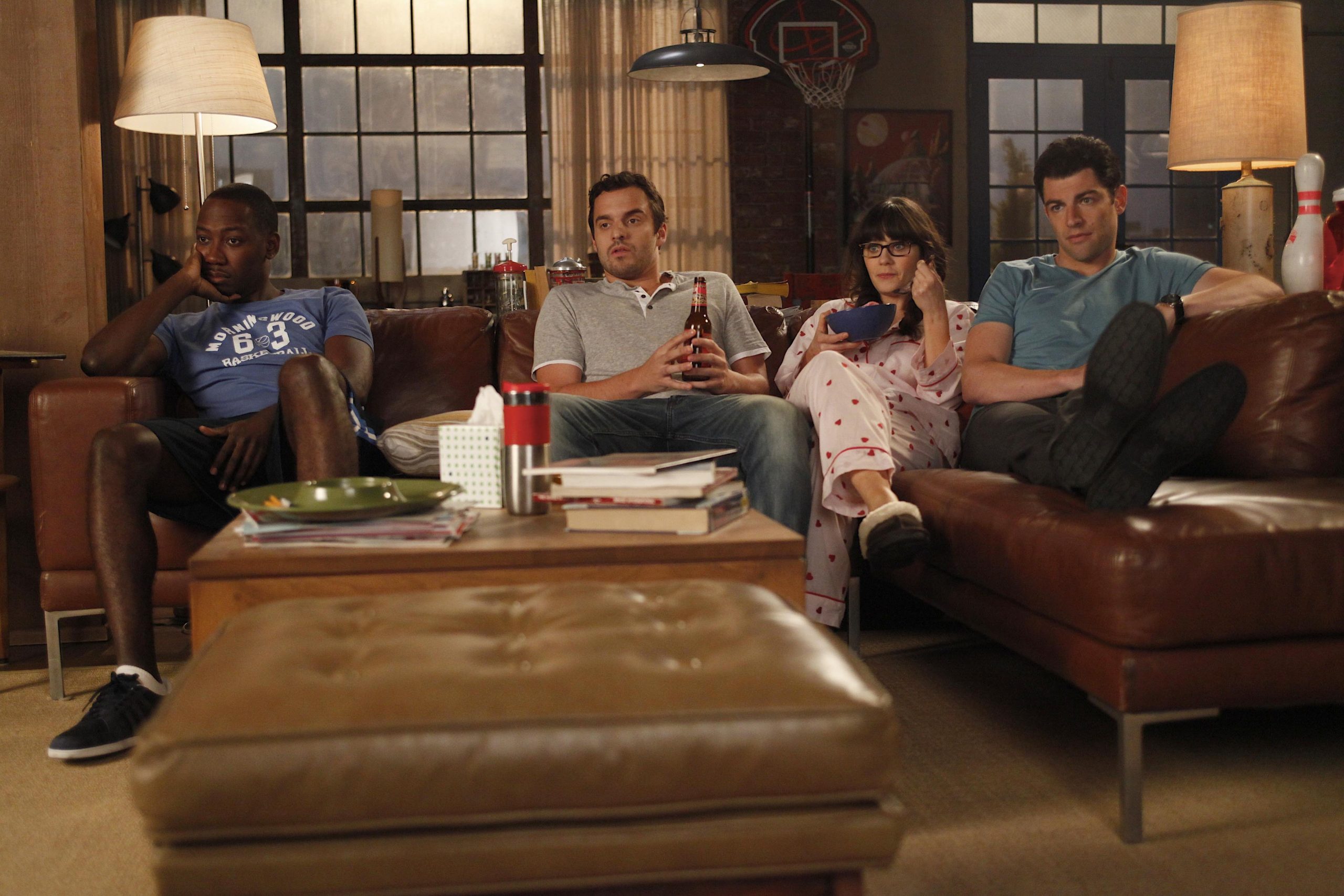 Redbrick's TV editors share the shows that have been helping them get through lockdown
Molly Schoenfeld – Ghosts
Are you too embarrassed to admit you watch Horrible Histories songs on YouTube? Yes, I thought so. I never grew out of Horrible Histories but apparently, I was supposed to. There has been a rat-shaped hole in my heart ever since the original cast sang 'We're History.' Instead, I satisfy my 11-year old heart by watching the cast reunited in Ghosts, a 2019 BBC sitcom.
Alison (Charlotte Ritchie) and her husband Mike (Kiell Smith-Bynoe) are struggling to get onto the property ladder until they inherit a manor house from a distant relative. They are, however, unaware that the manor is haunted – that is until Alison has a near-death-experience and wakes up able to see ghosts.
Endless trouble is caused by the ghosts, which include a caveman, a witch trial victim, a beheaded Tudor and many more. Yet, Alison does benefit from the ghosts' knowledge and begins to educate them on modern matters, even introducing them to Friends (now is your chance to see a Romantic poet exclaim 'How you doin'?').
The script and acting are equally wonderful. There are moments of pure hilarity, such as when a morally repressed Edwardian (Martha Howe-Douglas) is confronted by an assortment of builders' bums, alongside tear-jerking scenes, for example when ghost scoutmaster Pat (Jim Howick) meets his baby grandson.
Themes of humanity, time and death are confronted in one hysterical package. Seeing the ghosts react to the legacies they have left behind, either on Google or under the floorboards, raises important existential questions. This mixture of profundity and hilarity echoes that of Blackadder or Monty Python, which use childish humour to convey meaningful truths – the best type of comedy.
Ghosts rightly exposes the genius behind Horrible Histories to adults and is so popular that another season is being released in 2020. It summons feelings of nostalgia (and perhaps lust for Matthew Baynton), whilst observing that life is short, but history is long. Who knew that loopy ghosts, a renovation project and builders' bums could convey so much meaning?
Ghosts is available to watch on BBC iPlayer.
---
Sam Wait – New Girl
During the pandemic, I have binged many shows – but none have I returned to as often as New Girl. New Girl, premiering in 2011 with the quirky Jessica Day (Zooey Deschanel) as the lead, is an incredibly easy watch. Our 'New Girl', Jess, moves in with three men she met on Craigslist – and despite the danger that sentence arises, it all goes surprisingly well. After coming out of a serious relationship, she moves in with sarcastic Nick (Jake Johnson), self-obsessed Schmidt (Max Greenfield) and goofy Winston (Lamorne Morris). Jess and her fellow thirty-something roommates navigate life's problems in a typical make-it-up-as-you-go fashion which captures the millennial zeitgeist. The extended adolescence New Girl inhabits is comforting through none of the cast of characters having their lives together – like, at all. Myriads of relationships come and go for each character, but their solid friendship group always remains.
New Girl is a show trapped between growing up and not wanting to, and is constantly reminding the viewer that it's OK not to have everything figured out. Rather, it allows us to live vicariously through the friends' hilarious mishaps and adventures.
The sitcom precedes the problematic 'hustle culture' we find ourselves in, so its message on what matters in life is refreshingly frank. New Girl teaches that jobs, breakups and other temporary hardships are fleeting – it is relationships that inevitably last. This comforting, hopeful and often romantic comedy is a joy to dip in and out of. Though with seven seasons, and episodes which are only 20 minutes, it is very hard not to binge.
In a time where the world is so stagnant, it is comforting to immerse yourself in the escapism of the friends' loft, where their lives are also are on hold, albeit for different reasons. In a world preaching productivity even amidst a global tragedy, it is encouraging to witness characters as imperfect as ourselves having no concrete plans for the future either. New Girl is the playful epitome of 'life is what happens while you're busy making other plans.'
New Girl is available to watch on Netflix & Amazon Prime.
---
Sian Allen – Brooklyn Nine-Nine
Anyone who has read my article detailing at great length what makes Brooklyn Nine-Nine so special should not be too surprised that I chose it as my number one comfort show. To me, the heartfelt, feel-good sitcom is the obvious choice. The antics of this loveable gaggle of detectives and their stoic captain are endlessly quotable and rewatchable, both laugh-out-loud funny and extremely endearing, and always my go-to when I have had a tough day. It is effortlessly bingeable, well-written (the brilliant escalating chaos of each season's heist episode really is a sight to behold) and easy to fall for.
Maybe my favourite thing about Brooklyn is Jake (Andy Samberg) and Amy (Melissa Fumero)'s romance, undoubtedly one of the best on the small screen. Throughout the show they bring out the best in each other, support each other unconditionally and show a mutual respect that writes the blueprint for a healthy loving relationship – and they have fun doing it. Brooklyn's co-creators Dan Goor and Micheal Schur avoid the traps of overused and outdated tropes, choosing instead to show how we change for the better when we form close bonds and get the love and support we deserve.
Brooklyn Nine-Nine is my comfort show because it is about people who love each other. More importantly than that, it is about people who choose to love each other. The show is undoubtedly funny, of course – each character's unique traits make for great comedy, whether it's Jake's goofiness, Amy's nerdiness or Charles's (Joe Lo Truglio) enthusiasm. But what keeps you coming back is the found family dynamic at the centre of it all. I often get excited to go back to the beginning just to watch this fantastic comedic ensemble grow into a family all over again.
Yes, strokes of comedic genius like the famous 'Backstreet Boys' cold open will keep you coming back too. But when you end up spending hours and hours with these characters, they become like old friends to you, and Brooklyn's trademark blend of pure silliness and wholesomeness is a beacon especially when you are most in need of a laugh.
Brooklyn Nine-Nine is available to watch on Netflix.
---
Check out more TV articles here:
Redbrick's Picks: Best Comedies to Watch During Lockdown
Disability Representation on TV
Little Britain and White Chicks: Understanding Racial Prejudices in Media