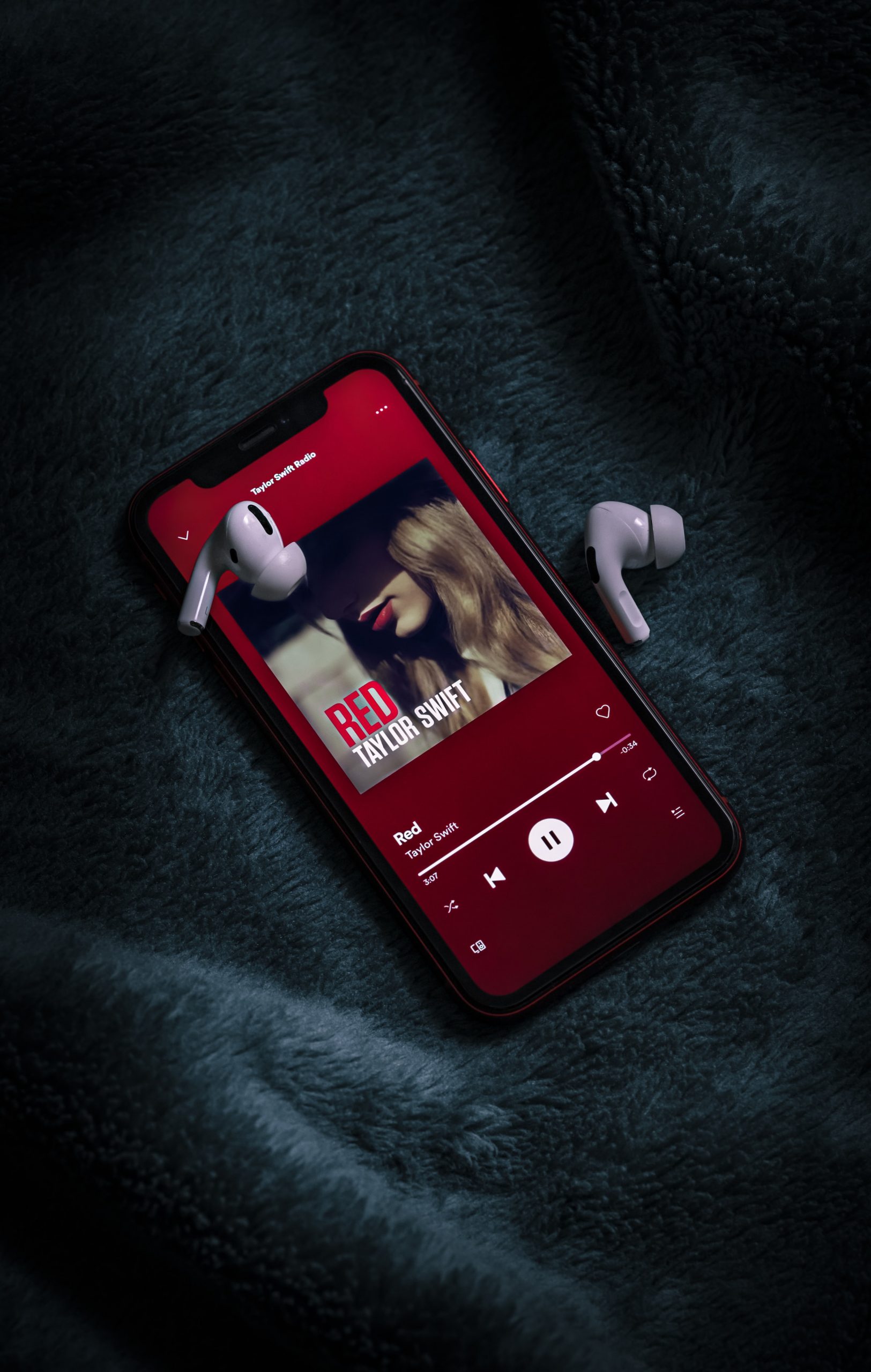 Music Critic Sammy Andrews argues that Taylor Swift's Red is an essential album which fits any mood
Taylor Swift's fourth album, Red, is 65 minutes of pure artistry and is, in my opinion, Taylor Swift at her best. Anyone that has heard me talk about her (or even music in general) knows that this album is a holy grail for me, essential is exactly how this record should be described. The album marked the beginning of Taylor Swift's transition from a country artist into becoming a pop superstar, but also marks a transitional period and maturity in Swift's life emotionally. Red has some of her most beautifully written songs, her biggest chart hits and takes you on an emotional roller coaster from start to finish. From heartbreak, sadness and longing, to empowerment and excitement, this album has it all.
At its core, Red is about love and its various forms. The opening track 'State of Grace' encapsulates this perfectly. A growing anthem that declares 'love is a ruthless game unless you play it good and right,' this song opens the album with a certain amount of power that carries into the title track 'Red.' Swift lyrically explores every single aspect of love and what it means to her, whilst still having a powerful electric guitar and drumbeat that prevents this from becoming woeful. What is clear from the start is that this is an album that will leave no emotion unturned.
Writing about love is what Taylor Swift has become known for, and Red was the album that sparked her reputation as a 'serial dater' because of singles such as 'I Knew You Were Trouble' and 'We are Never Ever Getting Back Together.' But to give her that name is to take away from the true craftsmanship that the songs on this album carry, including the more upbeat chart hits. Taylor Swift does exactly what male artists have been doing for decades: writing about their life experiences, and yet she is criticised whilst they are praised. These songs are deeply personal letters into the most vulnerable parts of her life, yet she brilliantly still manages to give them a commercial attraction that makes them stand out as singles. 'We Are Never Getting Back Together' is infectiously catchy and fun, and 'I Knew You Were Trouble' has such a strong force and a power to it. These singles are a force to be reckoned with and easily stand out as some of her best.
The perfect fusion of her country roots with a slow introduction to the pop sensibility that she would later reach with 1989, Red is the height of Taylor Swift's song writing. 'Treacherous' is a delicate ode to the fear involved with falling in love that shines in the simplicity of its acoustic guitar patterns and poetic lyrics such as 'all we are is skin and bone, trained to get along.' It is truly beautiful and thrives in its simplicity. Similarly, the collaboration with Ed Sheeran on 'Everything Has Changed' is also a beautiful and tender story of growing up and falling in love set to gentle guitars. Her talent for storytelling is on full display in this album and that's what makes it so special.
Songs such as 'I Almost Do,' 'Sad Beautiful Tragic,' and a collaboration with Snow Patrol's Gary Lightbody on 'The Last Time' lean more towards the heart-breaking side of love that this album explores perfectly. These songs are an emotional few minutes, but they are what make the album so brilliant. From the fallout of a breakup, to the longing and sadness when reflecting upon it, these songs are raw and vulnerable. They lean more towards her country sound, favouring a mainly acoustic instrumentation, but this only further makes the fragility in Swift's vocals and the honesty if her lyrics stand out. They are heart-breaking but their openness and honesty make them beautiful.
Perhaps the stand-out song on the album is 'All Too Well.' This song is an anthem of love, loss and nostalgia as she reminisces upon a past relationship, its ups, its downs and what little is left of it. 'All Too Well' is Swift's storytelling at its best, beginning with a gentle acoustic guitar and building to a full anthem of drums and electric guitars. The lyrics and her vocals are elevated completely to such a heightened emotion that you can feel the honesty and vulnerability pierce through the song. The poetic quality of lines such as 'You call me up again just to break me like a promise / so causally and cruelly in the name of being honest' and 'I'd like to be my own self again / but I'm still trying to find it' make such heart-breaking moments sentimental and powerful in their elegance. 'All Too Well' defines the true power of Red as an album and the artistry that it contains. It is an album that will pull at your heartstrings, but it makes you love it even more for it.
For all of the emotional and deep cuts that Red has to offer, there are also gems of excitement and fun hidden within. '22,' and 'Stay Stay Stay' are a complete burst of energy and whimsy. It is clear that she is a hopeless romantic, and that even in the midst of so much heartbreak she was so hopeful and optimistic for what was to come. That's the exact note that this album ends on with 'Begin Again.' The soft strings and guitar carry the story of her approaching a new love and going on a first date for the first time in a while. It is a sobering end to the emotional journey that Red takes you on, but it is such an affirmation of optimism and wistful hope that it concludes the album perfectly.
Taylor Swift's Red is a beautiful album from start to finish. From her ventures into catchy and sassy pop songs, to deep emotional cuts and delicate love songs, Red encapsulates the best of Taylor Swift's craftsmanship. It is raw and vulnerable but holds a certain power because of this. It is an essential album for its constant relatability, the artistry involved and the spectrum of emotion that it evokes. Red will always be one of my favourite albums and I find myself constantly playing it, whatever mood I am in.
Red is available now on Big Machine Label Group LLC
_________________________________________________________________
You Might Also Like: 
Sports Team's Near Miss in the Race to Number One: A Visual Journey
Musicians In Lockdown
Live Review: Salford Music Festival
The History of Rock Against Racism