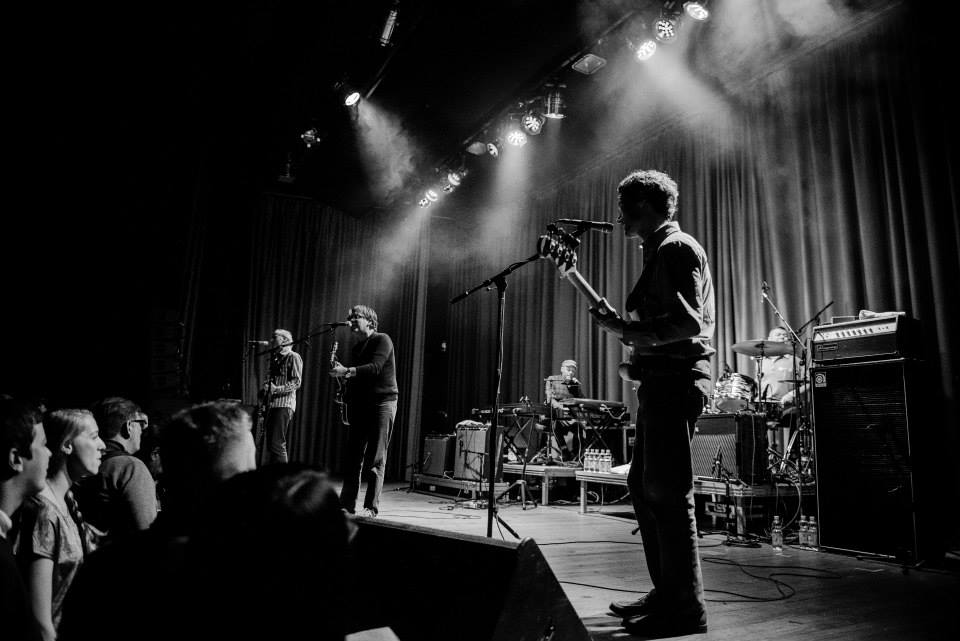 Music Critic Marianne Morgan delves into Teenage Fanclub's album Bandwagonesque, explaining why it is an essential album
Last year saw Teenage Fanclub's third record, Bandwagonesque, turn 30. Upon release, Bandwagonesque was met with critical acclaim. SPIN magazine voted it their album of the year, ahead of Nirvana's Nevermind, My Bloody Valentine's Loveless, and Primal Scream's Screamadelica, just to list a few in what was a legendary year for music. 
Since first forming in 1989, Teenage Fanclub have gone through various line ups. At the time of Bandwagonesque's release, the band consisted of founding members guitarist Norman Blake, bassist Gerard Love, lead guitarist Raymond McGinley, and drummer Brendan O'Hare. Blake, Love and McGinley were the group's songwriters, each singing the songs they wrote, although all four members provided vocals on Bandwagonesque. 
Their first release on the legendary Creation Records followed the Scottish quartet's infamous sophomore album, The King. A chaotic record which was unfavourably received to say the least and perhaps unsurprisingly so. Apparently it was the result of a drunken jam session and features only thrashing guitar instrumentals and a cover of Madonna's 'Like A Virgin.' Although Bandwagonesque was a departure from the scuzzy sound of The King and their debut, A Catholic Education, it saw Teenage Fanclub return to fine form in style.
Bandwagonesque saw Teenage Fanclub utilise harmonies, culminating in a body of deliciously supreme pop songs. The album opens with the iconic track 'The Concept.' The second single off Bandwagonesque, it is suffocated by an air of practiced sloppiness, dripping in feedback, featuring a wailing guitar solo. 'The Concept' was so iconic a track that it features in the 2011 film Young Adults, starring Charlize Theron. This is followed by the faux-metal thrashing of 'Satan.' The album's shortest track at 1 minute and 22 seconds, it serves as an interval of sorts; a nod to their earlier sound, it satiates any appetite for such and showcases the band's range, while providing the album with a nice bit of crunch, before the real magic of Bandwagonesque gets underway. 
The reliably alt-rock trio of 'December,' 'What You Do to Me,' and 'I Don't Know' comes next, exemplary of Blake and McGinley's gorgeous chiming guitar work. All three catchy belters, with hooks designed to stick in your head and play repeatedly without ever growing tiresome. 
'Star Sign' is a dizzying pop song of the dreamiest variety. The lead single on Bandwagonesque, it slowly builds with overlapping guitars before exploding like confetti with Love's opening 'Hey!' and as the riffs rush into place. O'Hare's drumming on 'Star Sign' drives the track and the rest of its components. Love's vocals are honeyed, joyous on the ears. It's a golden, glittery song, guaranteed to make you feel good. This is followed by the equally catchy 'Metal Baby.' Slightly slacker in delivery, 'Metal Baby' is about girls into metal music, tying up the loose ends of 'Satan,' poking a bit of fun about the band they never could be.
'Alcoholiday' is a stunning track with a swaying melody that scoops you up and away into Norman Blake's rich, poetic lyrics and emotional delivery. The track was never released as a single but has definitely lasted as a fan favourite. A deep twisted agony is portrayed and the rhythm and weighting of the track makes it so easy to feel part of. Every listen is bittersweet and increasingly moving.
Bandwagonesque sparkles in comparison to the band's previous releases, however it retains just enough of that grunge laziness, that it's an invitingly charming record. One of Bandwagonesque's best qualities is how measured it is, it is not too clean, it is not too dirty. It is sweet, but not cloying. A simple thing that is easy to get wrong, but Teenage Fanclub got it so right. There is a laboured haziness to Bandwagonesque, keeping it interesting with every listen. Bandwagonesque is a lovesick album and its lackadaisical quality gives the record a certain relatability – being in love is effort and high maintenance, who's got the energy for that? Not me, pass me the alcoholiday. 
It gave the band their first taste of US success. 'Star Sign,' 'What You Do to Me,' and 'The Concept' all charted in the top 20 of the Billboard Modern Rock Tracks chart. Teenage Fanclub supported Nirvana on the European leg of their Nevermind tour, with Kurt Cobain calling them 'the best band in the world.' NME included Bandwagonesque in its list of greatest 500 albums of all time, evidence of Bandwagonesque's status as a timeless record, never out of style, never losing its feeling, and by extension, evidence of the timelessness of Teenage Fanclub's song writing. 
Teenage Fanclub followed Bandwagonesque with Thirteen in 1993. It saw O'Hare leave the band, and replaced by Paul Quinn, who stayed with the band until 2000, recording on their next three records: Grand Prix, 1995; Songs from Northern Britain, 1997, jokingly titled in reference to the Britpop scene and those who saw the band as part of it; and Howdy, 2000. Love left the band in 2018, due to a difference in opinion on touring plans, reluctant to frequently fly around the world for live performances. Teenage Fanclub released their 12th studio album, Endless Arcade, in April 2021, on PeMa.  
Although Teenage Fanclub never went on to have the same musical legacy as the bands they beat in SPIN's album of the year, it didn't matter, it never did. The quiet success of Teenage Fanclub can be seen in the love that exists for the band and for Bandwagonesque. There were never any egos, no big plan for fame and stardom, it was only ever about the music, and this is evident when listening to Bandwagonesque. It's a record that is reliable, it makes you feel safe as a listener, assured that for the next 40 or so minutes everything is going to be alright, as Teenage Fanclub pull you into their distinctively delicious melodies. It's a record you can depend on to make you feel better, even now 30 years on from its release.
---
You Might Also Like:
Live Review: Florence + The Machine