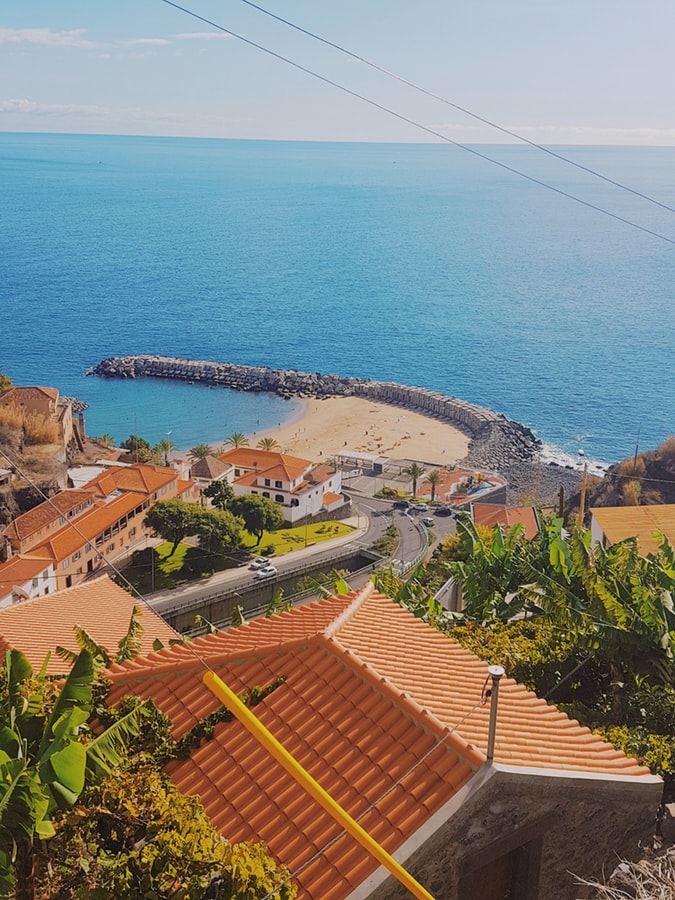 Henry Meredith narrates his experience of travelling through Madeira, and how it did not live up to expectations
I was told Madeira markets itself as 'the floating garden in the Atlantic'. This is not entirely untrue; there are some plants, I did see a garden, and it is in the Atlantic.
Pilots, apparently, must be trained specially before they're allowed to fly to the capital Funchal's shiny new airport. Named after a footballer who lived there for a bit, it squats on stilts in the sea, which rises menacingly to greet the plane as it spins round to land. Funchal is about a half hour drive away, through miles of semi-suburb, all dwarfed by the highway, which marches fascistically through the untidy strip of land between the sea and the patches of burnt forest perched on the arid hillside.
I don't like Funchal. It feels like the sort of city that would develop after the onset of climate disaster; punishingly utilitarian houses sit almost literally on top of each other, the posher ones with hulking air-conditioning units- like a middle-class favela- in the outskirts which make up the largest part of the city, breathing consumptively down the neck of the historic centre, itself marked by crumbling buildings, heavy traffic, few shops, and sun-baked turd. Not that Funchal isn't worth a visit; a cable-car ride up the mountain, over an entertaining view of roofless houses, takes you to 'one of the 13 most beautiful botanic gardens in Europe', complete with a minerals collection, crammed tastefully in a sort of rough-cast concrete cave; many ferns; and a café. The discerning tourist would then pay €15 to ride in a sledge half-way back down the mountain.
It would be unfair not to mention the Cristiano Ronaldo museum on the waterfront. It's big, square and red, and is gurned at from one side by a large effigy of Cristiano Ronaldo. Photographs can be taken with this effigy, free of charge. A truly immersive experience can be achieved by fondling his groin and long forefinger; both are worn enticingly smooth, and shiny. 
Cristiano Ronaldo left the island when he was 7.
I didn't hate Madeira, as poor as my first impressions were. In fact, if I had to choose one thing I hated about Funchal more than anything, it would be the way it overshadows the rest of Madeira, which is beautiful. But that's no fun to write about. It is, however, what I took away from the trip. That and something orange, called 'Tim Tam Tum', which I found in a bucket at the Cristiano Ronaldo airport, and tastes like Calpol.