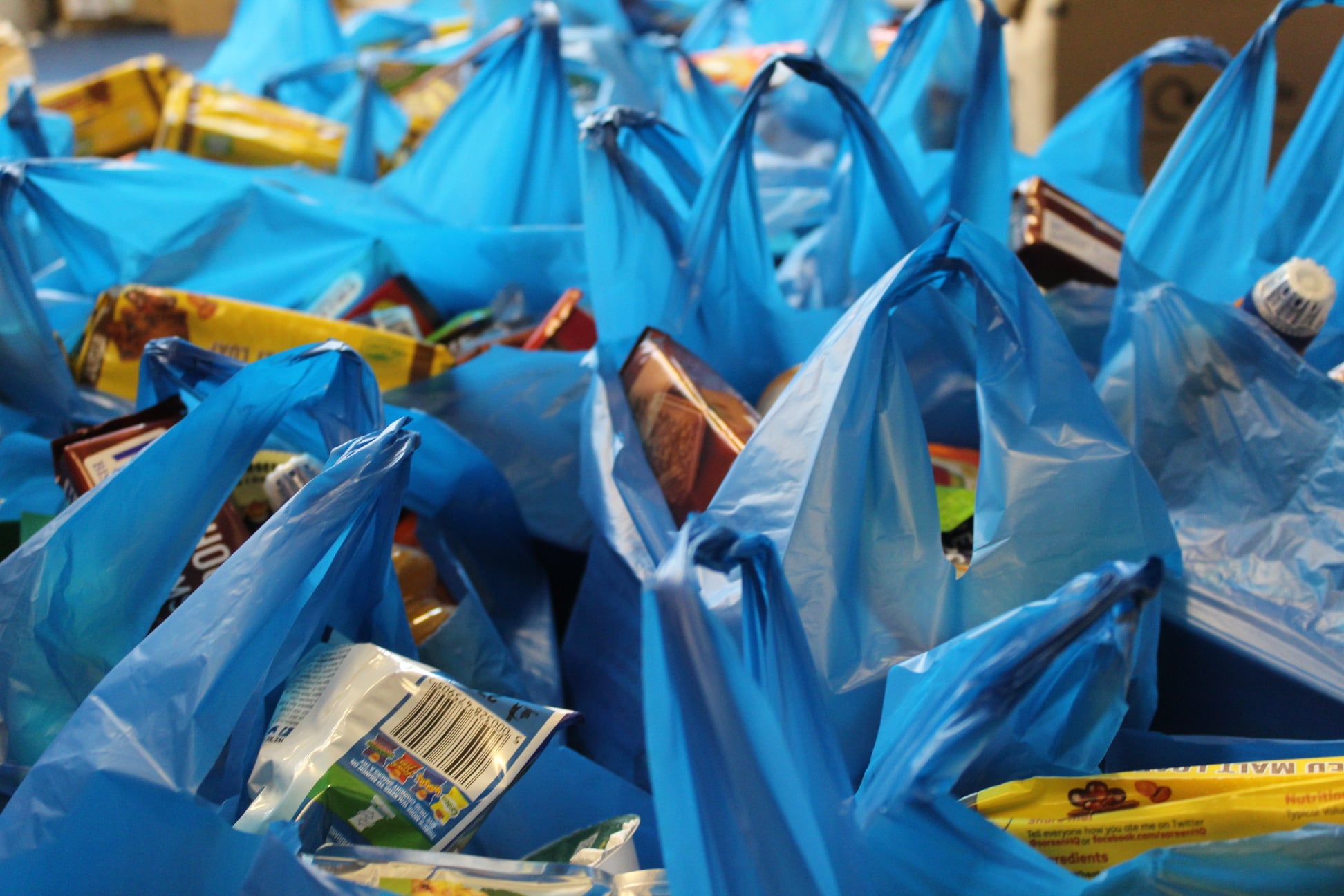 Food&Drink Writer Dina Tjelmeland Adeler explains how the University of Birmingham's Action Against Homelessness Society are turning old items of clothing into food for the local community – and tells us how to get involved
The University of Birmingham's Action Against Homelessness Society is collaborating with the Fashion Society to turn your old items into food for the local community through a virtual charity shop. The collections will be distributed to those experiencing homelessness or sold on Depop and zero waste student market place Hazaar to raise money for Feedo Needo food bank in Birmingham, which UoB Action Against Homelessness members volunteer with weekly. This will help provide food to those experiencing poverty in our community.  
With an increased reliance on food banks over the last 12 months due to financial pressures caused by the COVID-19 pandemic, Feedo Needo is a Birmingham based charity which is helping to ease the stresses of the most vulnerable of our community by providing food, toiletries and clothes to those in need every day. Homelessness members volunteer weekly with them, and see what homeless people are missing and need.
Coupled with the increased understanding of the negative effects of the fast-fashion industry, Chair of UoB's Action Against Homelessness society believes that the virtual charity shop is 'an exciting opportunity to promote sustainable and affordable fashion whilst creating food security for people in Birmingham.' Through volunteering with Feedo Needo on a weekly basis, volunteers have seen first hand the hugely positive impact the food bank has on our local community, so Poppy said "it's great to be able to support them just through buying clothes which people are doing anyway. The more clothes that get donated and sold, the more we can fundraise!".
UoB Action Against Homelessness will arrange local pickup and drop offs, so if you'd like to donate you can contact them on Facebook or Instagram or contact Chair: Poppy Hill or Treasurer: Isobel Thornton to take part.
If you don't have any clothes to donate you can even offer a percentage of your profits you make from selling clothes, shoes and accessories on Depop. 
Contact UoB Action Against Homelessness if you have anything to donate, and keep an eye out on their social media to spruce up your wardrobe. Make sure to join the Hazaar UoB group on Facebook.
---
Satisfy your cravings with more from Food&Drink:
Food of the Fortnight: Easter Treats