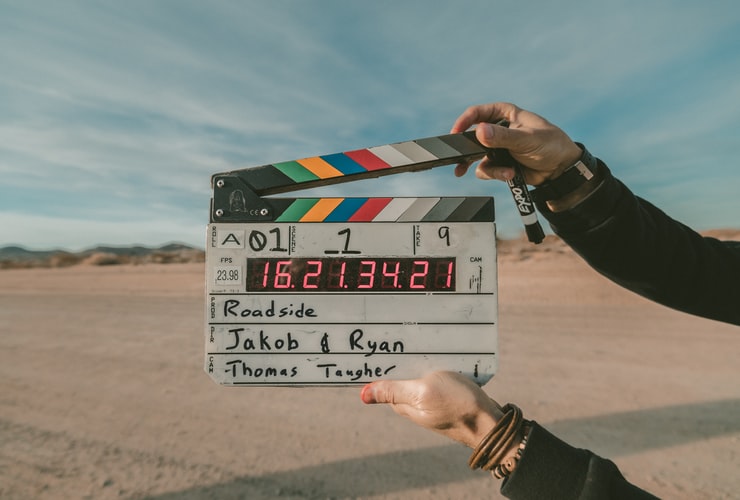 Zahra Ahmed lists some of the top destinations for those seeking to travel the world they see on screen
In light of the release of Joker (2019), movie fans seem to have flocked to the gritty yet already iconic Bronx stairwell, where an impromptu dance scene took place. Clearly a moment that has stuck with audiences as it has now become a tourist site for movie fans to visit and take pictures. However, this isn't the first time that an iconic location in a movie has become a tourist spot with fans. Indeed, as early as 1973, The Exorcist fans flocked to the creepy staircase in the climactic scene of the classic horror movie in a similar fashion. Such locations are personal to cinephiles or even just enthusiastic fans of franchises, so let's break down some other locations of popular movies that you can visit!
1. Harry Potter's Home – The Harry Potter Series
Fans of the long-running movie series can rejoice! For just a small price of £110, you can now stay in Harry's haunted childhood home where he first faced Voldemort as an infant. The real life 14th century home is based in Lavenham Suffolk, and owned by Jane and Tony Ranzetta. Be aware though, according to the couple the house is no stranger to the supernatural, as it has many reported ghost sightings and an apparently benevolent poltergeist named 'Becky.'
2. Timberline Lodge – The Shining
This Stephen King classic has stuck with audiences for generations. The harrowing events that took place in the movie were a result of the ghostly inhabitants and cabin fever that Jack Torrance experienced. Still not deterred? Well fans of the horror classic can visit and even stay at the Timberline Lodge in Oregon USA where it served as a location in the movie. Experience the spooky happenings if you dare whilst also having fun skiing and snowboarding. It's a little expensive though, so be sure to save up!
3. Jiufen – Spirited Away
Good news for those who have always wanted to experience the magic of a Ghibli film. Jiufen is a quaint little mining town is located in the Northeast Mountains of Taiwan and one of the inspirations for some of the most beautiful places in the film. Recall the beautiful bathhouse? You can visit the A-mei Tea House which bears a striking resemblance and is also a popular tourist attraction for that very fact. Even walking the streets and eating the food can transport you back in the film for the very roads feel like a place you can get lost in just like Chihiro.
4. Al Khazneh – Indiana Jones And The Last Crusade
The ancient city of Petra is picturesque and features elaborately carved temples like the one in the film. Al Khazneh, a giant sandstone built in Jordan in the first century A.D, attracts various tourists for this very reason. Definitely make time to go to Jordan not just for its rich history, but to witness a beautiful filming location in real time.
5. Cafe Des 2 Moulins – Amelie
Amelie is such a magical and feel good story with the most simple yet charming locations, including the chic little cafe that Amelie worked at. Indulge in French pastries and experience the feel-good atmosphere just like the movie.
6. Central Market – Blade Runner
Central Market is a fully functioning street market in LA, California. Although it is significantly less high-tech in real life, you can still shop kiosks and eat at its restaurants.
7. Gorlitz Department Store – Grand Budapest Hotel
The Gorlitz Department Store is one of the longest-running department stores in the world. Its beautiful interior was the main location for Wes Anderson's film, winning the Academy Awards for best production design. Definitely head on down to Gorlitz, Germany and shop in one of the most beautiful stores in the world.
8. New Zealand – The Lord of the Rings Trilogy
There are multiple, picturesque locations in New Zealand that served as many Middle-Earth locations. The striking landscapes of Queenstown, Glenorchy and Arrowtown are places where visitors can pay $200 for a full tour of locations. A little expensive but worth it for to visit the locations for one of the most iconic film franchises.
9. Philadelphia Museum of Art – Rocky
Yet another iconic stairs location. This one is part of the very famous Rocky training montage. For decades, fans have flocked to the iconic film location to take pictures. Admission into the museum is $25, but jogging up all those steps is free.
10. Belchite, Spain- Pan's Labyrinth
The surreal, classic film had its most cinematographically pleasant scenes in a ghost town in Spain. Belchite was left in ruins after the Spanish Civil War and although littered with ruins, this deserted town is still scenic and an adventure to visit!
Visiting locations like this lets you live out your Hollywood dreams and step straight onto the movie set. Tours visiting TV show and movie destinations across cities are becoming increasingly popular. Take, for example, the Gossip Girl tour of New York (Reviews and tickets can be found here), or the Game of Thrones tour of Ireland. People get into character, dressing up as screen icons to fully immerse themselves. Being in the same spots as some of your favourite stars or where an iconic scene took place can allow you to be nostalgic, escape reality or just get a brilliant Instagram. I see tourist companies continuing to market these locations, and it's not hard to see why.
---
Have you been to any of these locations? Email your thoughts on them to travel@redbrickonline.co.uk!