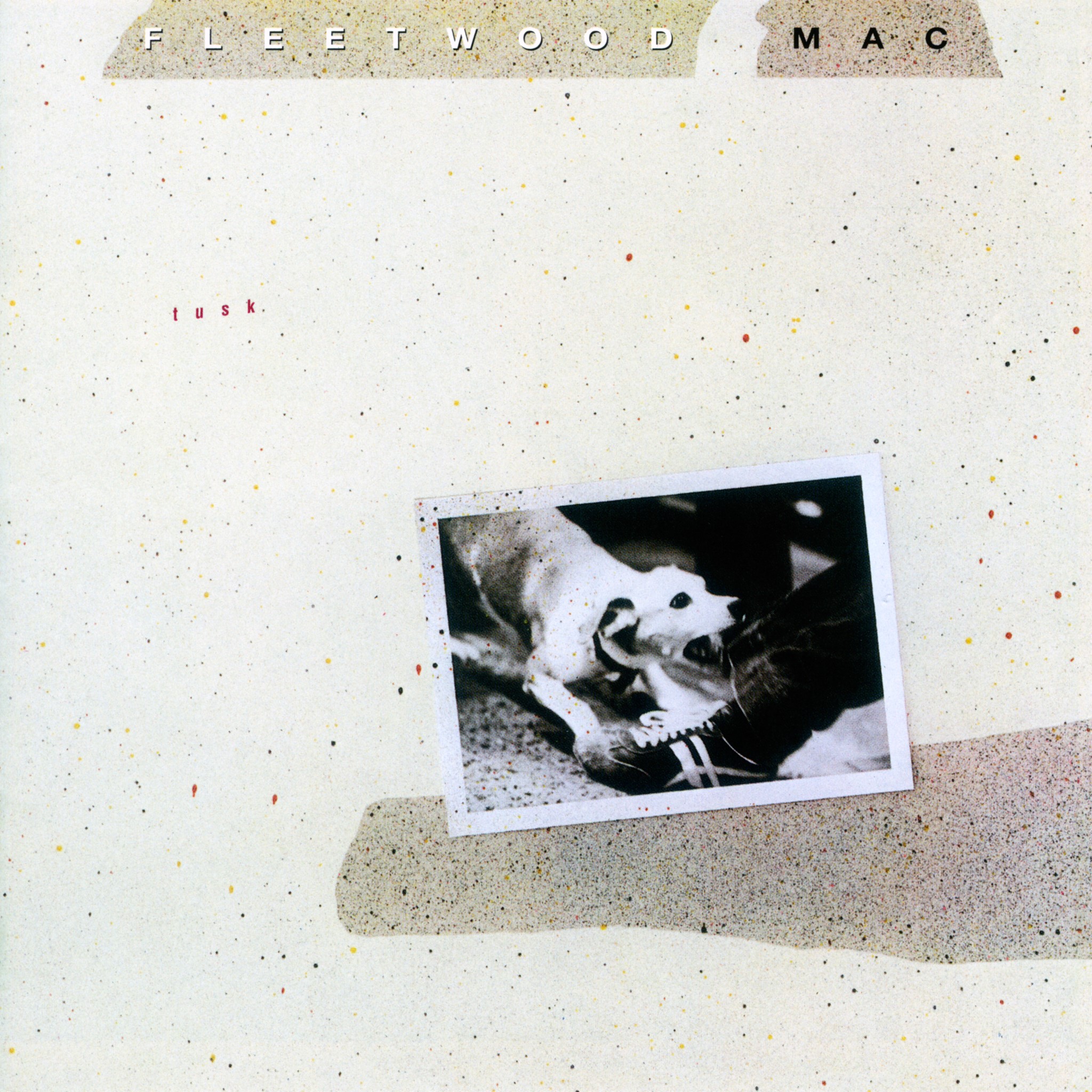 James West considers the artistry behind Fleetwood Mac's Tusk, considering it an 'unqualified success'
By 1978 Fleetwood Mac had become megastars following the global success of their previous album Rumours. What followed in the recording studios was one of the most experimental albums ever made where, the title track had both a marching band and the lamb chops being credited as instruments. The inevitable blizzard of cocaine accompanied a $1 million making cost, the highest of any album until that date; and the record was a "flop" despite selling four million copies.
Going into the studios in 1978, Lindsey Buckingham was aiming to try and create a very different album to what Rumours had been, and wanted to carve a new direction for the group which didn't fall back on their blues heritage either. As he remarked "It was done in a way to undermine just sort of following the formula of doing Rumours 2 and Rumours 3, which is kind of the business model Warner Bros. would have liked us to follow.". This ended up with him taking direction to keep Fleetwood Mac relevant in the modern world, with him taking inspiration from artists like the Clash and the Beach Boys.
In my opinion Tusk was an unqualified success, and it inspired artists from other genres, while showing the world that Fleetwood Mac could not be pigeon holed into one area, but could span any genre they chose. The album opens with 'Over and Over' a Christine McVie penned ballad with a heavy drum beat. It's a very sweet but slow song, making it a dynamic choice for an opener. Next is 'The Ledge', one of the nine Buckingham penned songs. This is quite fast and makes uses of different sonic textures to create a strange atmosphere, similarly to his work on 'That's All for Everyone' and 'Walk a Thin Line'. Next comes the radio friendly single 'Think About Me', a personal favourite, a duet between McVie and Buckingham which is a bit of a cynical take on love. 
After half a side comes Stevie Nicks's 'Sara', one of the strongest songs on the album. Supposedly written about the marriage of Stevie Nicks best friend Sara to her ex-boyfriend Mick Fleetwood, it was a 6 minute epic about love. Nicks continues this wistful, almost ethereal writing with the other songs in the album, 'Sisters of the Moon' and 'Angel', but neither are quite as good. 'Sara' was a hit single in North America reaching No. 7 on the Billboard 200. 
 'Over and Over', 'Think About Me' and 'Sara' show both McVie and Nicks at their finest, with each of them continuing their journey starting in Rumours. McVie's pop writing had improved, and Nicks had continued her abstractness on from 'Dreams'. Buckingham's journey continued through songs like 'Not that Funny' and 'What Makes you Think You're the One', which further illustrate his almost maniacal quest into perfecting the sound of his music. Both these songs have very harsh percussion sounds with an almost hoarse singing voice – as far from Rumours as they could get!
Side four of the album finishes with two of my favourites; the McVie penned 'Brown Eyes' and the Buckingham penned masterpiece 'Tusk'. 'Brown Eyes' is another soulful song, but with an important guest musician – Peter Green, one of the original founders of Fleetwood Mac. Meanwhile Tusk is quite possibly one of the most important songs ever recorded in music, because of the sheer variety of instruments and its almost tribal chant nature. It contains a variety of instruments including lambs chops and Kleenex boxes and has incredibly nonsensical lyrics, which strangely became a No. 8 hit in the US.
So to summarise, Tusk is an extremely underrated album, due to its power, variety of tunes and fractious relationships; which once again showed that Fleetwood Mac could not be pigeon holed into any genre. As Mick Fleetwood wrote: "Tusk is probably my favourite and most important Fleetwood Mac album, Tusk meant this band's survival – if we hadn't made that album, we might have broken up.".
Tusk is available via Warner Records Inc.