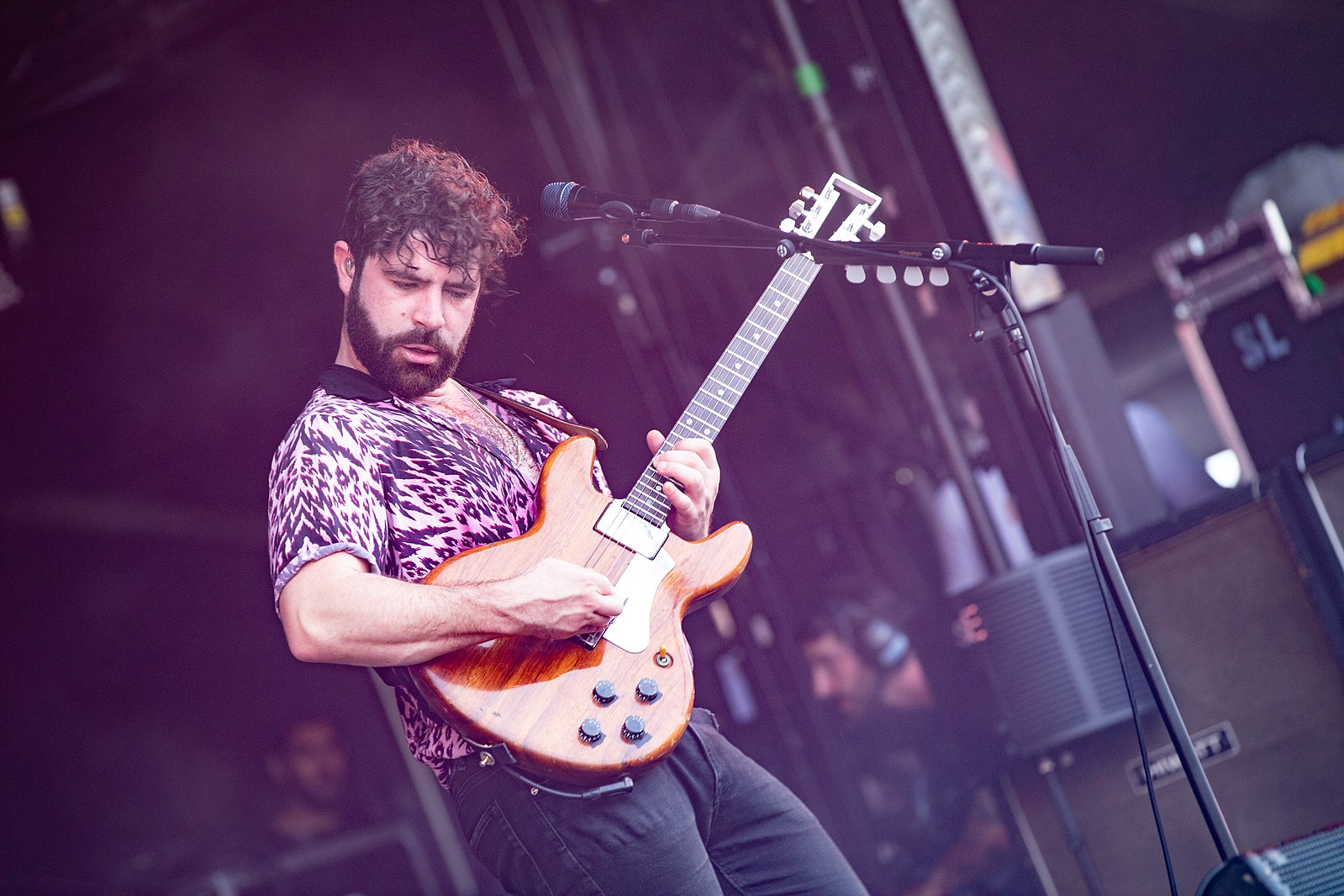 The second part of Foals' two-part record is a wild success that embraces the rockier aspects of the band's sound, Jamie Fowler writes
'I'm done with the world and it's done with me / All I wanna do is get up and leave / Sun falls into the garden / I'm on my knees.' The final words of Foals' March release, Part 1 Everything Not Saved Will Be Lost, left us on our knees facing the end of the world.
Part 2 opens with an ominous instrumental track 'Red Desert' that brings us back into the wasteland of fire and destruction built in the first project, yet immediately deviates, bleeding into perfect concert opening anthem 'The Runner.' The opening guitar riff and catchy hook is reminiscent of a song like 'Mountain At My Gates' and is equally fitting for a Fifa soundtrack. Jetting off with a newfound attitude stating 'If I fall down, then I know to keep on running', the album baton passes to the groovy funk of 'Wash it Off' and the heavy yet relentlessly energetic 'Black Bull.' Whilst the mix of funk and dance genres from the first part cross over into the second, the first stretch of this album powerfully returns to the rockier aspects of Foals' discography.
Conceptual threads from Part 1 weave into this album also, with the symbolism of technological developments and environmental concerns portraying a world on the brink of disaster. The lyricism on tracks 'Dreaming Of' and '10,000 Feet' frame these issues, bookending the song 'Ikaria', the title of which referencing the Greek myth of Icarus flying too close to the sun. In the same fashion as the project's predecessor, we take a sonic descent into a more shadowy landscape outlined on 'Into the Surf', before we conclude with ten-minute epic, 'Neptune'. Once again, we finish on our knees, 'begging, please, come take me away.' However, contrasting the image of the first project, the mood is one of acceptance of whatever is next to come, suggesting transition is necessary and that we must face it with courage.
The ambitious two-part release from the Oxford band largely triumphs, primarily as each part enhances one another, responding to each other in different tones that foreshadow catastrophe yet demonstrate a determination to fight on. At a time of political upheaval and extinction crisis, the band's movement away from arguably more memorable, catchy tracks from previous albums, is a bold endeavour. One that calls out to generations to recognise the dangers we face, but to face them nonetheless.
Part 2 Everything Not Saved Will Be Lost is available now via Warner Music UK Ltd.