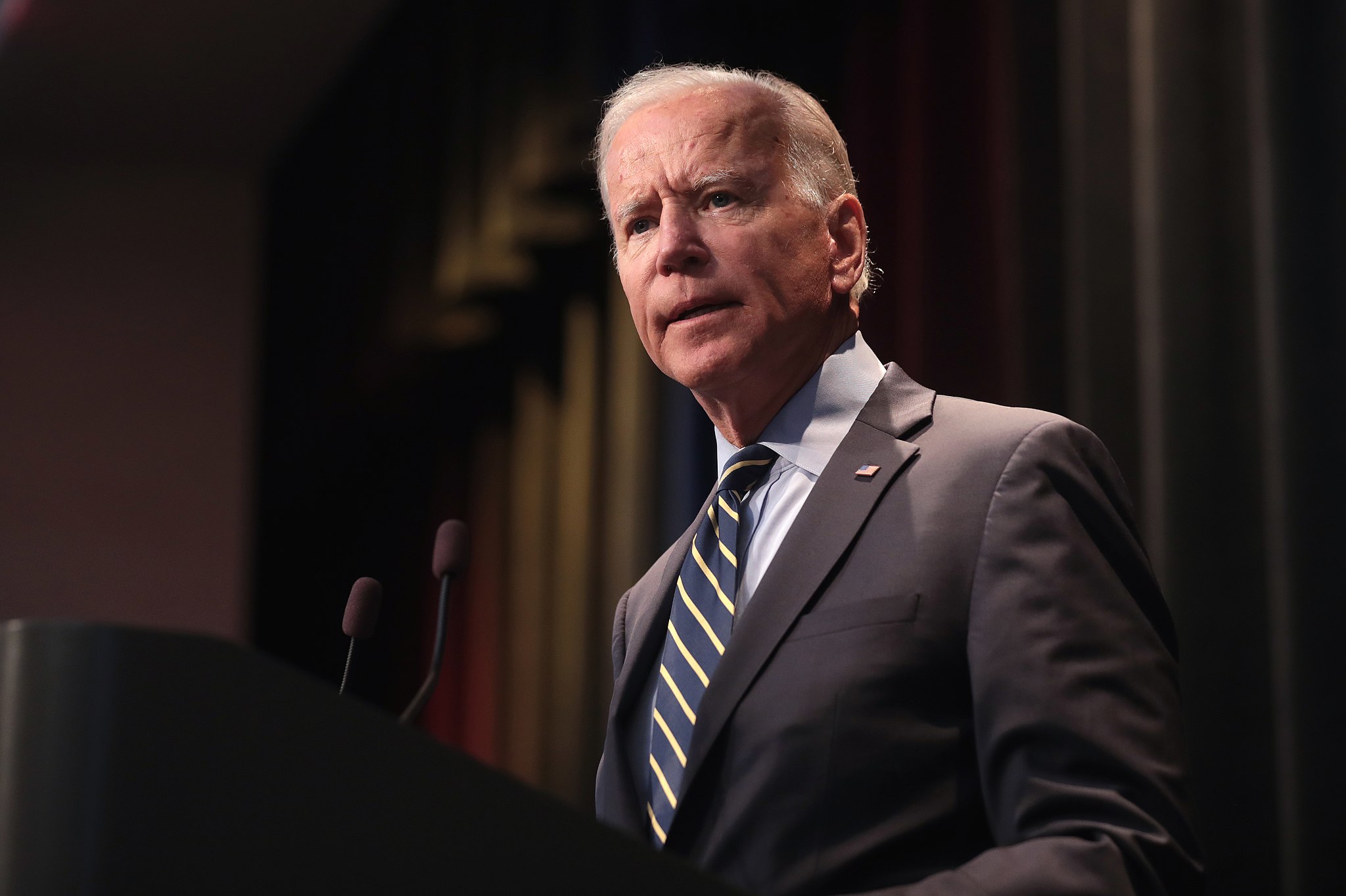 Comment Writer Charlie Millington takes a closer look at the Democrats win in Georgia, arguing that Biden will have to adopt moderate policies to restore unity to the country which is more divided than ever
Have you crawled back from behind the sofa yet? Have you managed to switch off CNN? Have you just about stopped gawking on about how you find Anderson Cooper's eyes 'mesmeric'? Or how you 'wouldn't say no' to a wine and dine with Jake Tapper? 
If you've not quite been able to stop binging the constant stream of hot presenters, 'key' race 'alerts', or American ads, I don't blame you. The Season One finale of the reality show we all call 'America' was quite the dumpster fire wasn't it? (Although that could be an affront to both fire and dumpsters). 
Amidst the mob rule we saw Wednesday night, something historic happened. As thousands of angry white people – many of the Nazi persuasion – stormed the U.S. Capitol to partake it what was the American take on Hitler's Beer Hall Putsch, the Democracts had won both seats they needed in the state of Georgia, some 700 miles south of the only self-descried 'revolution' to date that wanted to install a government that was already there. In the Peach State, a former pastor who served at Martin Luther King's Ebenezer Church, and a 41 year old, Jewish, former filmmaker and investigative journalist had just beaten both Republican incumbents to hand Joe Biden and the Democratic Party the U.S. Senate, cementing Democratic control of all three chambers of government. Reverend Raphael Warnock and Jon Ossof had delivered what the Democrats had searched for over the course of a decade but to no avail: the 'triple crown' of the House, Senate, and the White House. And not without even greater significance as this was the first time all three institutions had been of the blue stripe since 2008 when Barack Obama was elected. 
Thinking back to the Obama years, while what happened in Georgia was a momentous development, I call for caution. In the euphoria of 2008, Obama and his Democrats electorally ran away with it. They took the House with one of the largest majorities on record, taking the Senate with an 18-strong advantage over the GOP, and had elected a president with one of the most trailblazing legislative ideas in decades: an actual plan to fix the crumbling American healthcare system. It was a rout, and the Democrats were eager to get going. Sadly, they soon learned that even despite their massive majority, they still could not get everything they wanted. 
While the Obama administration oversaw historic and necessary legislation, the American Recovery Act, a renewal of the DREAM Act for example, it was the Affordable Care Act (ACA) that stood above the rest as one of the most consequential laws ever passed in American history. By expanding Medicare eligibility and removing the, quite frankly draconian, ability of insurance companies to reject people for healthcare based on pre-existing conditions like cancer and diabetes, the share of the population who were uninsured halved by 2016. Despite this incredible feat however, Obama's legislative efforts did not go without criticismReverend Raphael Warnock and Jon Ossof had delivered what the Democrats had searched for over the course of a decade but to no avail. 
The Democrats had one of their largest majorities across both houses of Congress, Obama was massively popular, nevertheless, an opportunity was missed. Nothing was done to push for a single-payer system. After many Democrat officials received pressure from an insurgent Tea Party campaign of misinformation, and the wrath of Big Pharma came out in full force, Obama outright rejected the possibility that he could pass a law establishing a universal health care system in the United States. In early 2009 he said: 'when you hear the naysayers claim that I'm trying to bring about government-run health care, know this – they are not telling the truth.' He went on: 'It is a political impossibility.' Come 2012, and Obama had lost Congress entirely. In the wake of mounting gun violence, a vacant seat on the supreme court, and pressure for immigration reform. There was nothing he could do. In the end, the poor guy couldn't even close Guantanamo Bay. 
While all of this does speak to the way money, unending election pressure, and the media stifles the ability of U.S politics to function like it would in any modern, developed country, that is a discussion for another time. Focusing on the incoming Biden-Harris administration, clearly, a casting tie vote from the Vice President will not be enough if Mr. Biden wants to be able to be as ambitious as possible on climate, COVID-relief, and expanding the provisions of the ACA. While blocker-in-chief Mitch McConnell is out of the way politically, his attention will have to turn to so-called 'Blue Dog Democrats' among his own ranks. One man who is about to wield incredible leverage is Joe Manchin. Elected from West Virginia, he has sided with the Trump-led GOP in more than 50% of his votes and is ranked as one of the most politically conservative Democrats in Congress. Having already opposed action on the Green New Deal, if Biden is to be as ambitious on climate, COVID-relief, and gun control he will need to get his own rank and file in line first. 
If there's any man to do it, it's Biden. With so much experience in Congress, it's safe to say he knows the ropes of bipartisanship. Out of all nearly three decades of time spent there, only six years of it saw the Democrats in full control of the Federal Government. He will need to think about how he will extend olive branches to his GOP and fellow Democratic colleagues if he is to succeed. As the events of Wednesday showed, this is an America that is angry, violent, and divided. Sometime after Trump's thugs had stormed the Capitol, Biden tweeted 'America is so much better than what we're seeing today.' Unfortunately, it seems Biden has the wrong end of the stick: it is much, much worse. He must be prepared to govern with consensus in mind, and that unfortunately means, with moderate policies in mind. In other words, wave goodbye to the following: universal healthcare, Puerto Rican and DC statehood, full gun control, abortion legislation, and laws as lofty as a Green New Deal. Biden's task might become even more difficult come 2022, where the GOP are expected to do well in Congressional elections. 
As we look forward to the incoming administration, despite my sombre tone, one can be hopeful. It will be nice knowing that we don't have to anxiously await the leader of the free world to put out an incendiary tweet, it will be nice knowing that the next president will not praise Neo-Nazis as 'fine people', and it will be nice to see Mitch McConnell's face as Kamala Harris bangs that gavel, and gets the US government working again. 
---
More from Comment:
We Must Look to the Past to Explain the Extreme Racial Injustices in American Healthcare Suffered by African Americans
Why We Must Stand In Solidarity with the Kisan Protests
Why the Two-Child Benefit Cap Undermines the Pro-Choice Debate