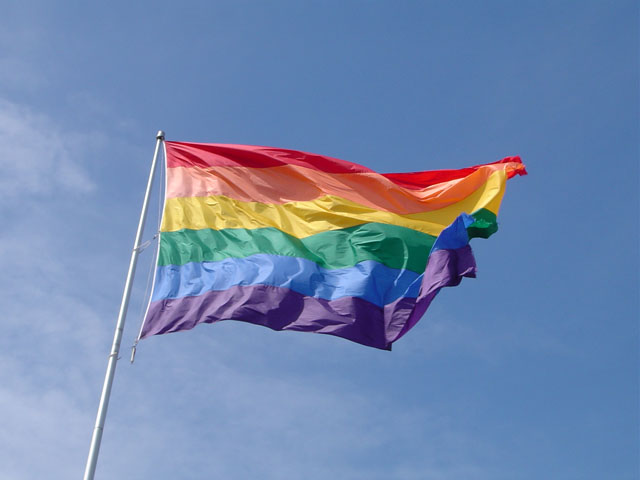 Ahead of the 2021 Guild Elections, News Reporter Bruna Franco spoke to the candidates running for the positions of LGBTQ+ Students' Officer
Content Warning: This article covers themes that may be potentially distressing to the LGBT+ community and other marginalised communities.
The LGBTQ+ Students' Officer is one of seven part-time positions to be elected in this years Guild Elections. They are responsible for representing and campaigning for the rights of LGBTQ+ Students at the University of Birmingham (UoB), and they attend the Welfare and Liberation Committee.
You can vote in the Guild Elections on the Guild of Students website. Voting opens on Monday 22nd February at 10am and closes Friday 26th February at 4pm.
Morgan Vanhoeke
Morgan Vanhoeke is a first year Sociology and Criminology student whose primary manifesto point focuses on improving mental health provisions in a way that is intersectional and LGBTQ+ friendly. This would include education on why the LGBTQ+ community has such high rates of self-harm and suicide compared to cisgender, heterosexual students. In order to reduce these 'devastating' statistics, they want to create frequent sessions that discuss coping mechanisms tailored to the multifaceted experiences of LGBTQ+ students. 
If elected as LGBT Officer, Vanhoeke also aims to destigmatise people who are 'questioning' their sexual orientation or gender identity. She said: 'everyone talks about being firm, knowing who you are, being proud of who you are. But sometimes – especially when you come to university – you don't know who you are and it's very difficult, given COVID, to explore that.' They wish to build a sense of community during a time when there are limited events and functions, and foster an environment where people are able to change their understanding of self without judgement. Vanhoeke notes that this requires awareness and sensitivity around how things such as race and religion impact an individual's journey. 
Vanhoeke told Rebrick that she will also create a blog as a formal way to communicate what is going on within the community. Posts will be bimonthly or monthly by self-identified LGBTQ+ and questioning students, and can be anonymous. In order to be inclusive, the blog will be accessible and discrete to avoid accidental outing or external judgement if someone else were to see. They hope people will feel comfortable viewing it regardless of sexuality or gender, which could encourage allies especially to remain educated on key LGBTQ+ issues. The work will come from a diverse set of writers that Vanhoeke will engage from the LGBTQ+ Association and beyond.
Accordingly, Vanhoeke's campaign has an emphasis on collaboration. She will work closely with fellow Liberation officers such as the Trans and Nonbinary Officer and Women's Officer, work with religious societies, as well as the LGBTQ+ Association and the Women and Non-Binary Association (WANBA), and establish contact with the Pro-Vice-Chancellor for Equality, Diversity and Inclusion. Vanhoeke notes the importance of communication during COVID when everything is online. She wants frequent student body updates through visual means, such as infographics, and is considering pushing for use of social media platforms other than Facebook, if permitted by Guild regulations. 
When questioned about the university's history with conversion therapy, Vanhoeke commented on how 'conversion therapy is still legal, and the fact that they haven't condemned it properly is terrible.' They praised the LGBTQ+ Associations' efforts to communicate with the university, and hopes to use her status as an elected Officer to demand a new statement.
'It would mean a lot to current students – it would mean a lot to prospective students. If a lot was being done about what happened 50 years ago, prospective students would be like 'they [UoB] are not just progressive, they are really fighting for this. That would have helped me a lot during my application.'
Liked this article? Here are some more from Redbrick News:
UoB Help the Homeless are Raising Money with a Valentine's Delivery Service
UCU Industrial Action Not Going Ahead
Guild Refuse to Take Society's Sexual Harassment Complaint Further