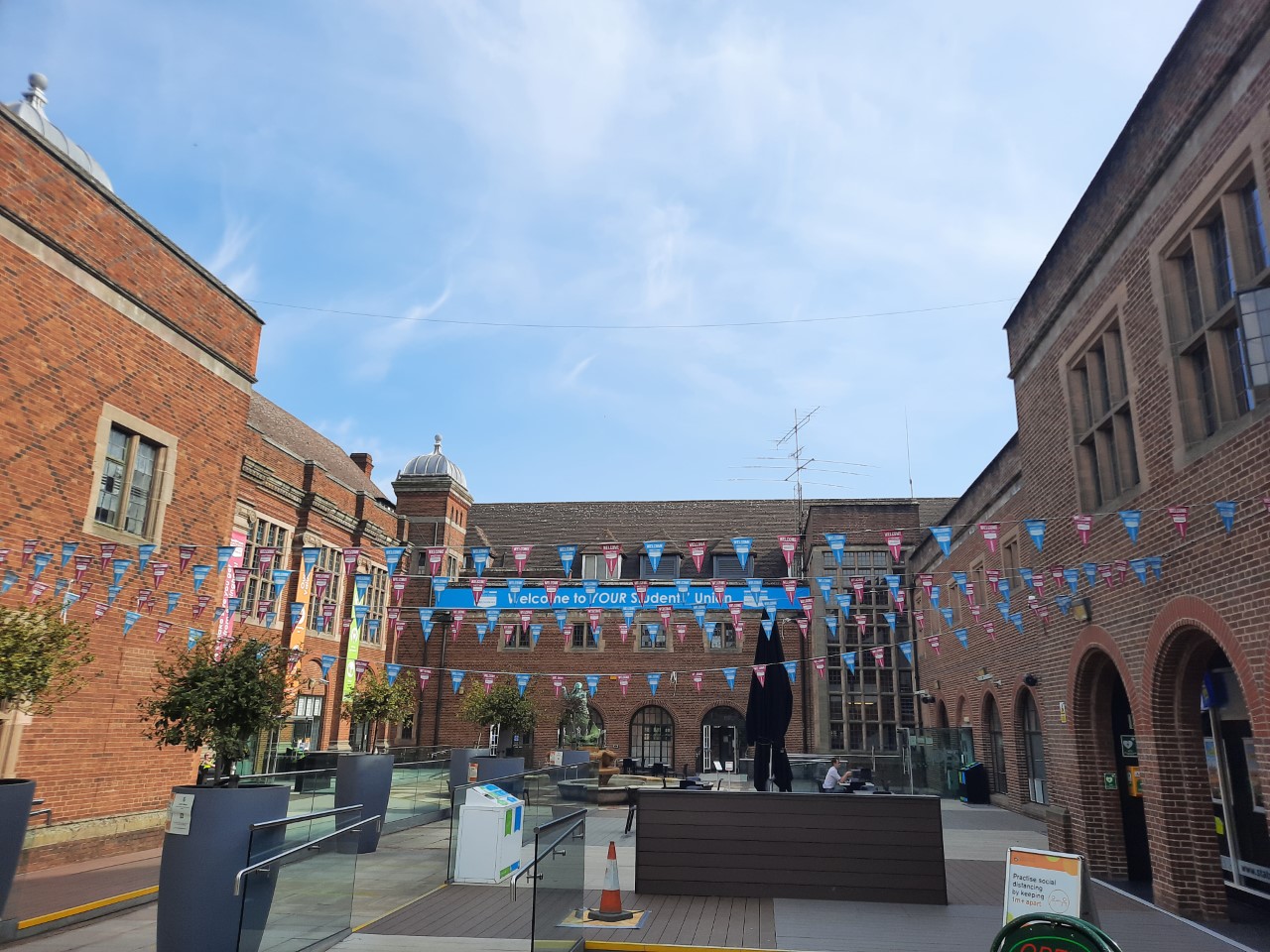 Print and Features Editor Alex Boscott reports on the 'Preferendum' put forward by the Guild of Students this week
The University of Birmingham's (UoB) Guild of Students have this week launched an online vote in order to establish the Guild's official stance on the possible industrial and strike action by members of Birmingham's University and College Union (BUCU) – with voting closing at 4pm on Friday 11th December. 
In a statement, the Guild told students: 'The Guild Officer Group […] believe that it is important that – during this difficult time – students have a right to shape the stance of the Guild in regard to the proposed UCU strike action.'
The Guild also added: 'Since the vote in January 2020, we believe that circumstances have changed considerably due to COVID-19, that students are facing difficulties that we could not have imagined in January and that during this difficult time it is important that we have a clear view on industrial action.'
Following weeks of dispute between BUCU and UoB, members of the Union have commenced an internal vote to decide on whether to move to online-only teaching from the start of Semester 2 in protest against the University's decision to continue with in-person teaching on campus. Strike action, should members be penalised for moving to solely online teaching, is also being proposed as part of BUCU's ballot – the results of which are expected early in the new year.
Speaking to Redbrick about the proposed industrial action, BUCU President David Bailey stated: 'If the official ballot results in a yes vote, then all teaching will be moved online, except where this is impossible – starting from the first day of Semester2.' Bailey also added that he hopes that 'there is time for [BUCU] to agree an agreement over teaching provisions and working on-campus' with UoB.
Declaring a formal dispute with UoB on 12th October over what BUCU cited as the University's 'failure' to 'restrict numbers of staff and students on campus to essential-only', a resolution to the on-going stand-off is yet to emerge with 82% of BUCU members voting for online-only teaching and a further 63% voting for strike action in a consultative ballot on 17th November. 
Since the reopening of campus back in September, 1,420 people have so far tested positive for COVID-19 – 102 of which have been staff members. Weekly staff cases peaked on 10th November with 23 positive tests whilst student cases reached a weekly peak of 307 positive tests on 6th October. 
Regarding the current dispute, UoB told Redbrick that 'it is disappointing that [BUCU] have taken the decision to ballot members on industrial action' and stated that they have met with the university trade unions to discuss UoB's 'plans on a very regular basis.'
In the Guild 'Preferendum', students are now able to submit their preferences regarding the proposed BUCU industrial action by ranking the following options: 
Option 1: 'Full support of BUCU's action including online-only teaching and strike action as necessary.'
Option 2: 'Support staff who are calling for online-only teaching, but not strike action.'
Option 3: 'Do not support staff who are calling for online-only teaching or strike action. The Guild supports the current model of both face-to-face and online teaching.'
However, included in both Options 2 and 3 is a proposal to remove paragraph 3 from 'Commitment 38' of the Guild of Student's Beliefs and Commitments – just 10 months after it was introduced following UCU industrial action in January. Paragraph 3 states that: 'In the event of legitimate industrial action taken by campus trade unions, the Guild commits to support such action, unless instructed by result of a referendum in accordance with the Guild's by-laws.' 
Removal of such a commitment would mean that the Guild would no longer be required to support future legitimate trade union industrial action by default and would only do so if instructed by a student vote. 

Regarding the proposed removal of paragraph 3, Guild President Tobi Adeyemi told Redbrick: 'We feel that as current circumstances have changed considerably due to Covid-19, our students are facing difficulties that we could not have imagined back in January, when the commitment was introduced.  During this difficult time it is important that we have a clear view from our students on industrial action.'
She also added: 'By including paragraph 3 in the Preferendum, if industrial action/strike action does take place and we follow the commitments in paragraph 3, we cannot be in a space with the University. We feel that maintaining a good, working relationship with the University is vital right now, so that we can continue to discuss student wellbeing and educational needs during current, Covid-19 circumstances.'
In a post addressed to students on Fab 'N Fresh, Adeyemi laid out the Guild Officer Team's stance regarding the proposed industrial action, stating that: 'We believe that Option 2 ensures the continuation of students' education with minimum disruption whilst also support academics to determine their safety of their working environment, and to engage in industrial action.
'We believe this option will best support students as well as allow us to maintain open conversations with the University about the many challenges presented by COVID-19.' 
Results of the online vote are expected in the coming days, however, the disruption caused to University life caused by COVID-19 is set to continue into the new year – despite the rollout of the recently-approved Pfizer-BioNtech COVID-19 vaccine to the UK's most vulnerable this week. BUCU approval of industrial, and possibly strike, action in the new year would see many courses switch to exclusively online teaching unless a resolution can be reached between UoB and the Union's representatives in the coming weeks. 
Liked this article? Here are some more from Redbrick News:
Birmingham UCU Vote on Move to Online-Only Teaching
New Research Project Aiming to Reduce Train Delays Launched at UoB
Redbrick's Exclusive Access to UoB's New Student Testing Facility