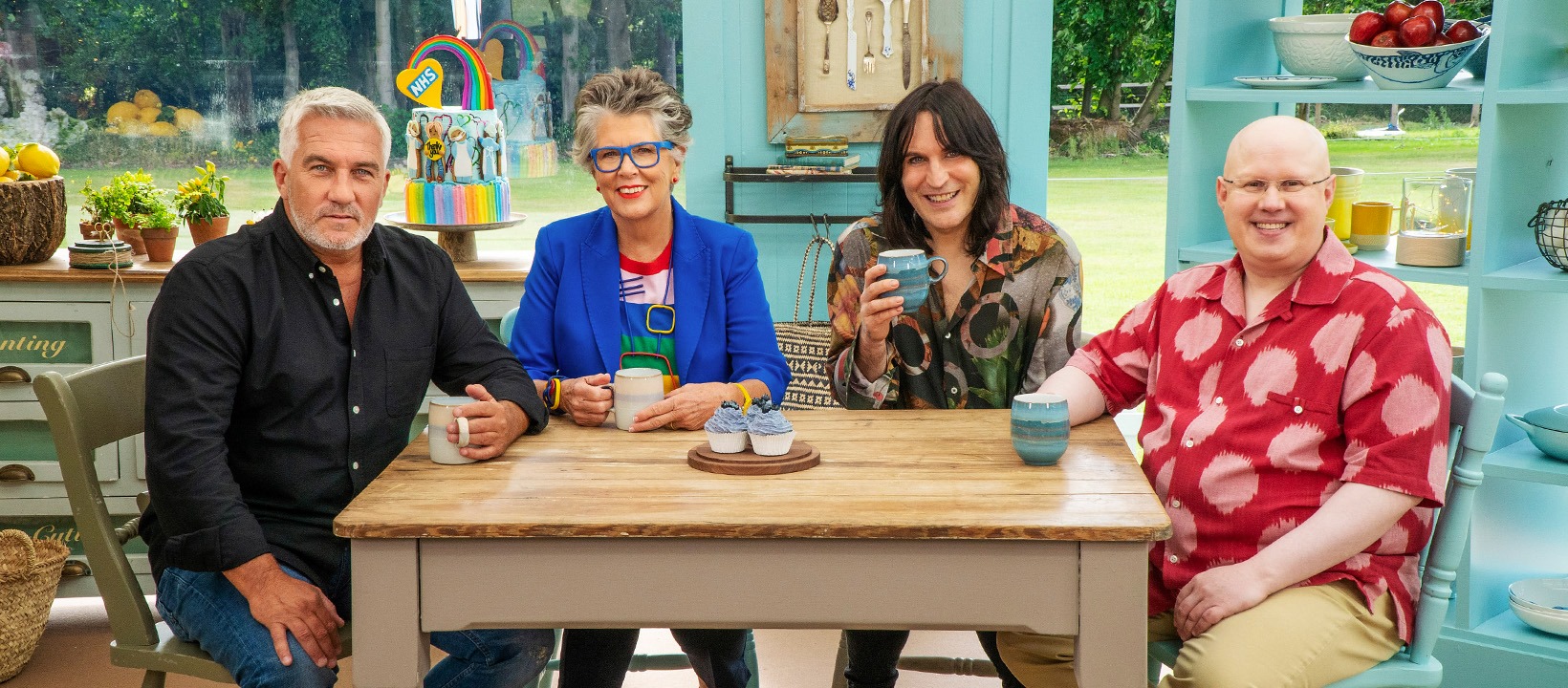 Life&Style Editor Emma Stephenson deliberates on whether Matt Lucas has ruined the nations favourite baking show, as his childish humour leaves her feeling unimpressed
Content Disclaimer: This article is an opinion piece and all statements made are opinions of the writer and not fact.
This year I think we all needed The Great British Bake Off. Its morale-boosting loveliness and uplifting bakes raise the spirits of the nation every year. This year the show has gone above and beyond to deliver a series by getting all contestants to leave their families for a competition bubble in order to film. Often notorious for innuendos about soggy bottoms and various baking puns, this year the only thing laughable is the new host Matt Lucas, not for his jokes but for how poorly suited he is to the show.
Dividing fans from the very start, The Great British Bake Off was hit with over 200 complaints to Ofcom after their series launch when new host Matt Lucas parodied a news conference done by the Prime Minister. Naturally, politics is a divisive subject at the best of times which begs the question, was it necessary to make a light-hearted baking show political? Can't some things just remain as escapism? The night in question saw the start of the show delayed by 15 minutes in order for Boris Johnson to deliver a direct address to the nation with another urgent Covid announcement. Hence, the solemnity of the mood did not set a good climate for Lucas's skit to directly follow. Whether funny or not, that's for you to decide, but the complaints reflect that perhaps the choice of show-opening was made in poor taste.
Presenting the show itself, Lucas single-handedly lowers the tone to a show you might find on CBeebies, by using a baby voice and making juvenile attempts at humour which severely miss the mark. There is a lack of chemistry with co-host Noel Fielding who frequently looks awkward when delivering the scripted lines. Saying that, in Week 4 of the show ('Chocolate Week'), Lucas delivered a cringe-inducing ad-lib in response to Prue Leith's 'mmm' noise announcing 'That's what we call a Prue-gasm!' This is far from the tasteful innuendos Bake Off audiences are used to and received a unanimous cringe in my household. It seemed an odd comment coming from the childlike presenting he naturally falls into; perhaps he's trying too hard.
@greatbritishbakeoff on Facebook
Upon the announcement that Matt Lucas had been chosen as the new host for a high profile show like Bake Off my initial reaction was surprise, followed by despair. In the progressive world we like to think we live in, this choice of host was a regressive step for feminism. Though it may be too insignificant for some to notice, Bake Off has regressed from having two funny female hosts to one, to none. Female presenters are in a minority and struggle against a societal stereotype that women can't be funny – a reason why there are relatively few female comedians. In selecting Matt Lucas as the next Bake Off host, the show has damaged its diversity and claim to equal representation.
Further to this, I wonder how Matt Lucas, with a history of blackface as recent as 2010, can be forgiven so easily and rewarded with a prime-time presenting job when the reputations of others have been damaged beyond repair for much less. While I am far from endorsing cancel culture I am merely pointing out the hypocrisy of our standards as viewers.
To be blunt, I find Matt Lucas about as funny as a dishcloth, but has he ruined the show? I don't think so. Bake Off successfully brings the country together year upon year as its wholesome contestants and exciting bakes enchant viewers. While his humour is not to my taste it would take a lot more to stop me watching Bake Off.
---
Check out similar TV articles here:
Impartiality and Bias in the News: Does the BBC Need a Right-Wing Alternative?
Have We Got Right Views For You? BBC Plans to Include More Right-Wing Comedians on TV