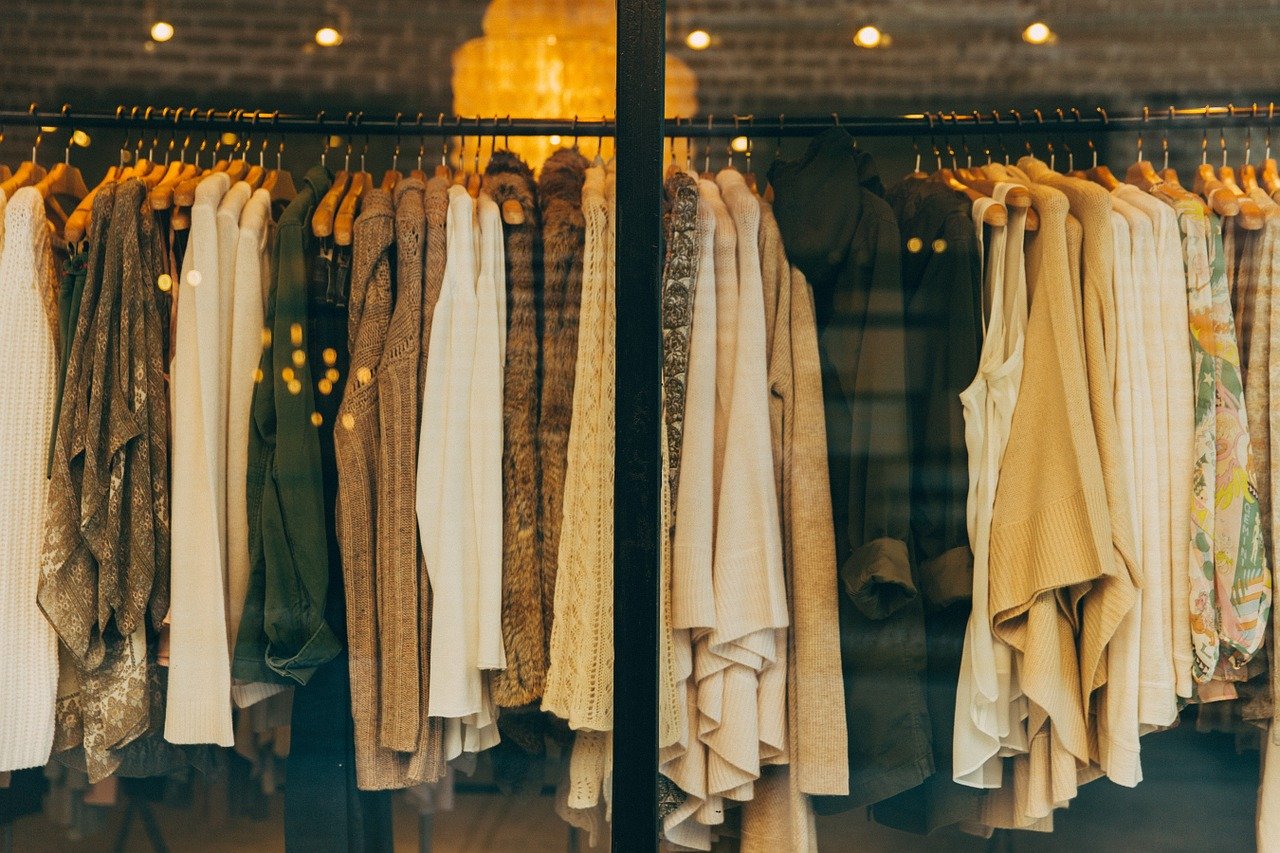 Life&Style writer Julia Lee outlines her top tips for navigating vintage shopping
An easy way to be environmentally conscious in our daily lives is through buying second hand clothes. By far the most diverse and economical way to do so are at kilo sales. There are permanent kilo stores such as the European chain PickNWeight, but such sales are more often found 'on tour' around the country with companies such as The Vintage Clothing Kilo Sale, Vintage Vera, Worth the Weight Vintage or Preloved Kilo. Not only do you have the opportunity to find unique pieces at low prices, you may end up with items you had never thought you would love!
Your first kilo sale may seem daunting, so let me present my top tips for making the most out of it, compiled through my own trial and error.
Choosing an event
Before buying tickets for the first kilo sale that pops up on your Facebook feed, it is helpful to do some research. Are there early bird tickets available? They may slightly more expensive, but you can get first pick of the merchandise. Is there a raffle sale? Some kilo sales give out free kilos for winners to spend at their sales.
If you are not able to attend physical events, some kilo sales have moved online including prelovedkilo.com and vintagekilosale.co.uk . If you already have have certain items in mind, you may also try eBay or Depop, but take care to communicate with sellers and beware of counterfeits or drop-shipping. A good rule of thumb is to only use the mandated payment methods so you have a safety net.
Knowing your fabrics
Whether you are buying for yourself, a friend or to sell*, to find quality items that will last, you need to know fabrics. Natural fibres age much better than synthetic and are more likely to be found in good vintage condition. Silk, cashmere, cotton, wool, linen and derivatives like corduroy, velvet, lace, denim, jersey and tweed, are safe bets. Conversely, avoid acrylic knit and polyester that snag easily and have low breathability. Fabrics that require dry cleaning such as suede should also generally be avoided. While there are some stylish leather and fur coats available, they may also be heavier and harder to clean.
Name brands and light luxury materials (silk and cashmere in particular) may be picked out and marked up. This is common in vintage stores with a permanent location but is done less often in 'touring' sales, so have fun seeking out brands and fabrics if that's what you're after!
Styling
When it comes to style, while some may already have a preferred aesthetic, it helps to have at least a vague idea of the style you are going for. Do you like bold colour-block patterns? Is your style icon Misty Day? Try to think of what your favourite pieces in your closet have in common. What is your colour palette? What would go well with your current closet, including accessories, jewellery and shoes? What is your desired fit? Are you a big bottoms small top or big top small bottoms person? If you're going to a physical sale, take your current favourites with you so you can vibe check looks in person.
There are many tutorials on 'thrift-flipping' clothing into a trendier or more fitted silhouettes. If you are willing to undertake such projects, it is one less criteria in your search for your new (old) favourite item!
On the day
The day is here! Bring your friends and your mask and make an event out of it. You can narrow your scope down by colour and material or take your time going through every section. Keeping in mind COVID restrictions, there may be no changing rooms available, so pick only your favourite pieces to take home. You may be able to hold clothes up against you by a mirror, which is a good way of estimating fit. If there was no global pandemic, I would also recommend looking at the items in the bins or hangers outside the changing room to see what others have deemed worthy to try on. Don't forget to check for damage, while some small tears may be mendable, an unravelling seam may be a deal-breaker. Most kilo sales discourage returns for hygiene reasons and to keep their running costs down, so only buy if you are sure- you do not have to fill up a full kilo, so do not feel pressured if you cannot find anything you like!
There are two types of online kilo sales, a box of randomly picked clothes at your desired weight, or an itemised sale that lets you virtually peruse the racks. The latter may have time restrictions and item limits to ensure fairness. They may also be sorted by size, colour, or material, not unlike typical online stores.
After the sale
When you get home with your spoils, it is incredibly important to given them a clean. Read the labels for washing instructions. If you cannot find any, it is safest to wash them in cool water.
Finally, wear, gift or sell these clothes with pride!
*I believe there is merit to the argument that thrifting is being gentrified. My opinion in simple terms is that while selling with a large mark-up is unethical, the act of buying and reselling second hand in itself is not, and can be a viable sustainable alternative to fast fashion.
Check out more articles on sustainabe living:
Zero Waste, Zero Effort: Small Lifestyle Changes to Make a Big Impact 
The Truth Behind T-Shirt Activism