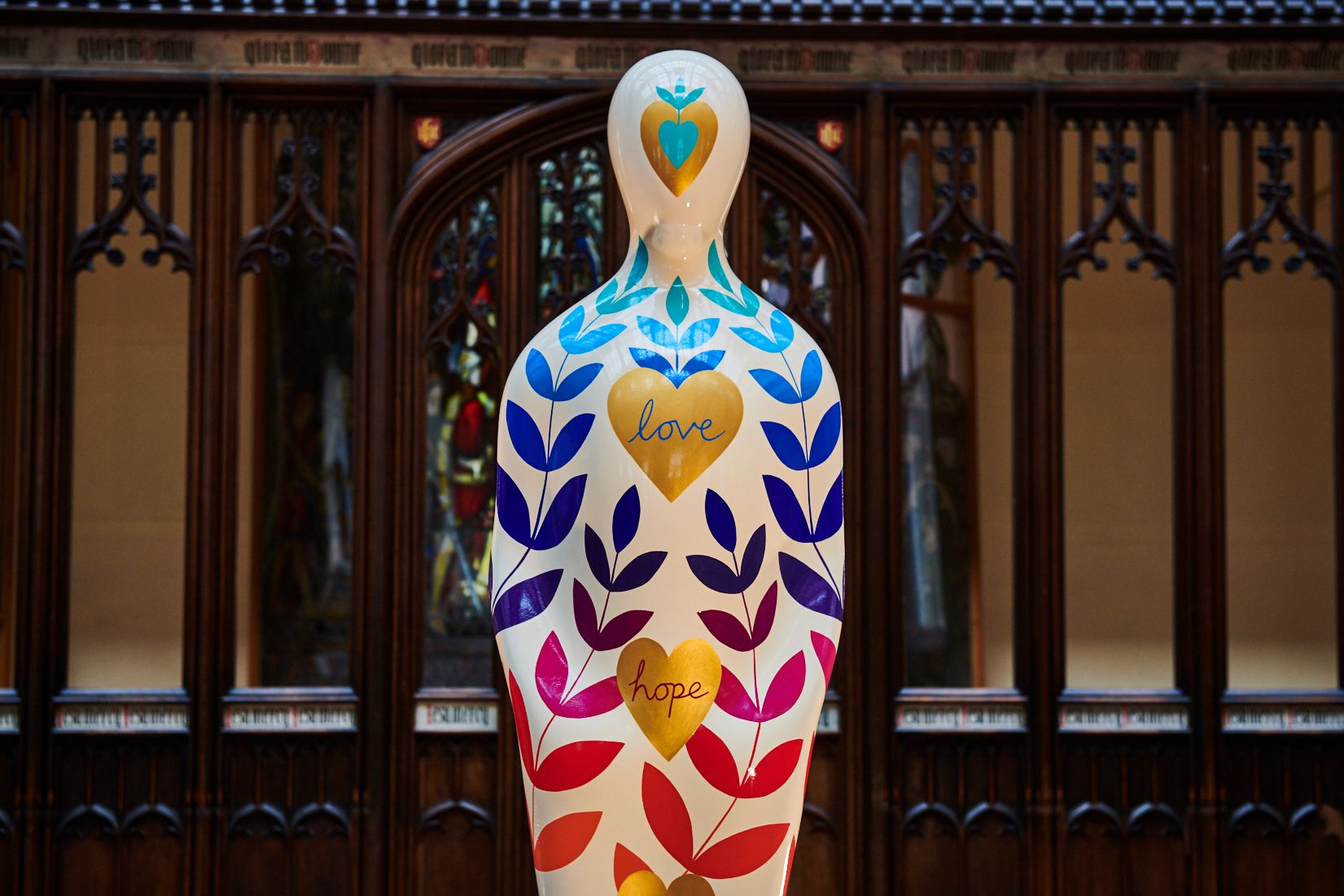 News reporter Ellen Knight interviews two local artists on their work on the 'Gratitude' exhibition, a national art exhibition, coming to Birmingham next year, designed to commemorate the efforts of NHS key workers in the pandemic
Inspired by the solidarity and fortitude shown by key workers over the course of the coronavirus pandemic, Gratitude is a public art installation designed to 'commemorate and celebrate this extraordinary moment in time.' The project, run by Wild In Art, will see 49 'uniquely designed human-form sculptures' displayed in cities around the UK, starting in Birmingham in July 2021. The statues, intended to suggest the abiding image of 'key workers standing together, but apart,' are to be individually decorated by national and regional artists to 'reflect the stories and contributions of NHS staff and all key workers.' The sculptures will be auctioned off in autumn 2021 in aid of NHS Charities Together.
Earlier this month, Redbrick spoke to two Midlands-based artists who have been some of the first to unveil their designs for the project. Nisha Grover's work features intricate patterns, drawing on inspiration that she finds in the natural world, and Jess Perrin's art showcases her passion for character creation and vibrant illustrations. 
Was your art specifically inspired by the NHS heroes? If not, what inspiration did you draw upon?
Nisha Grover: I was given a brief by Wild in Art asking me to create a simple design with a message of love, community, togetherness, unity and growth which are all essential in these times. I have previously created Wild in Art sculptures with a similar theme using rainbow colours and as the symbol of the rainbow has become so affiliated to the NHS now it seemed very apt to use these again. The rainbow coloured leaves and vines that envelop 'The Love Being' symbolise growth and support, like many branches or arms coming together for a common good and the golden hearts on the vine have hopeful and encouraging words written across them. I like to create art that touches the heart and lifts the spirit so I'm hoping the sculpture will do that too.
Jess Perrin: My sculpture design was in part inspired by the NHS heroes, however I wanted to feature key workers as a whole- not just the NHS workers. My design is inspired by the idea of the community being able to reunite as one when it is safe to do so, and includes people from all walks of life such as doctors, scientists, teachers, shop workers and many others.
In what way has your art been impacted by the pandemic? 
NG: I usually sell my art at various arts and crafts events in the region but they have been cancelled due to the pandemic. Not having this usual work has given me the time and space to experiment with new ideas and techniques. Also on the up side I would not have been given the opportunity to paint this sculpture for 'Gratitude' if it wasn't for the pandemic.
JP: I think the creative industries have been affected pretty badly by the pandemic. I often work a lot with Wild in Art and their partners to produce sculptures for various art trails around the UK which obviously a lot of them have either been cancelled or postponed until next year. The pandemic has given me the time to develop skills in other areas of my practice, such as other forms of digital illustration and animation which can be seen on my Instagram page @jessp_illustrates! 
How important do you feel public art installations like 'Gratitude' are, in the wider context of increasing accessibility to art?
NG: Extremely important. I think taking the art to the streets and outdoor spaces of a city is a great way for people to access art. I think Gratitude will be a little different to previous art trails – more thought provoking, reflective and impactful for the times we are living in. 
JP: I think they're extremely important. Art galleries and more formal methods of exhibiting art can often feel quite exclusive and not necessarily suitable for people of all ages, whereas projects like 'Gratitude' get members of a whole family involved and interested in engaging with pieces of art. I think this low barrier for entry to experience professional art in a public setting will inspire others to get involved with future projects. 
The project, described by NHS Charities Together chief executive Ellie Orton as a 'landmark event ' also allows businesses to sponsor a sculpture. Orton called this 'a fantastic way for businesses to step forward and get involved', as the sponsor proceeds will also go towards NHS Charities Together, 'to say thank you and give back to all NHS staff, volunteers and key workers who go above and beyond for us.'
Artists interested in getting involved, or businesses looking to sponsor a sculpture, should visit the Wild In Art's website.
Like this article? Here are some similar stories from News:
Durham University Faces Allegations over Prejudice Towards Northern Students
UoB Academic Given Portion of £50,000 Research Grant for COVID-19 Study