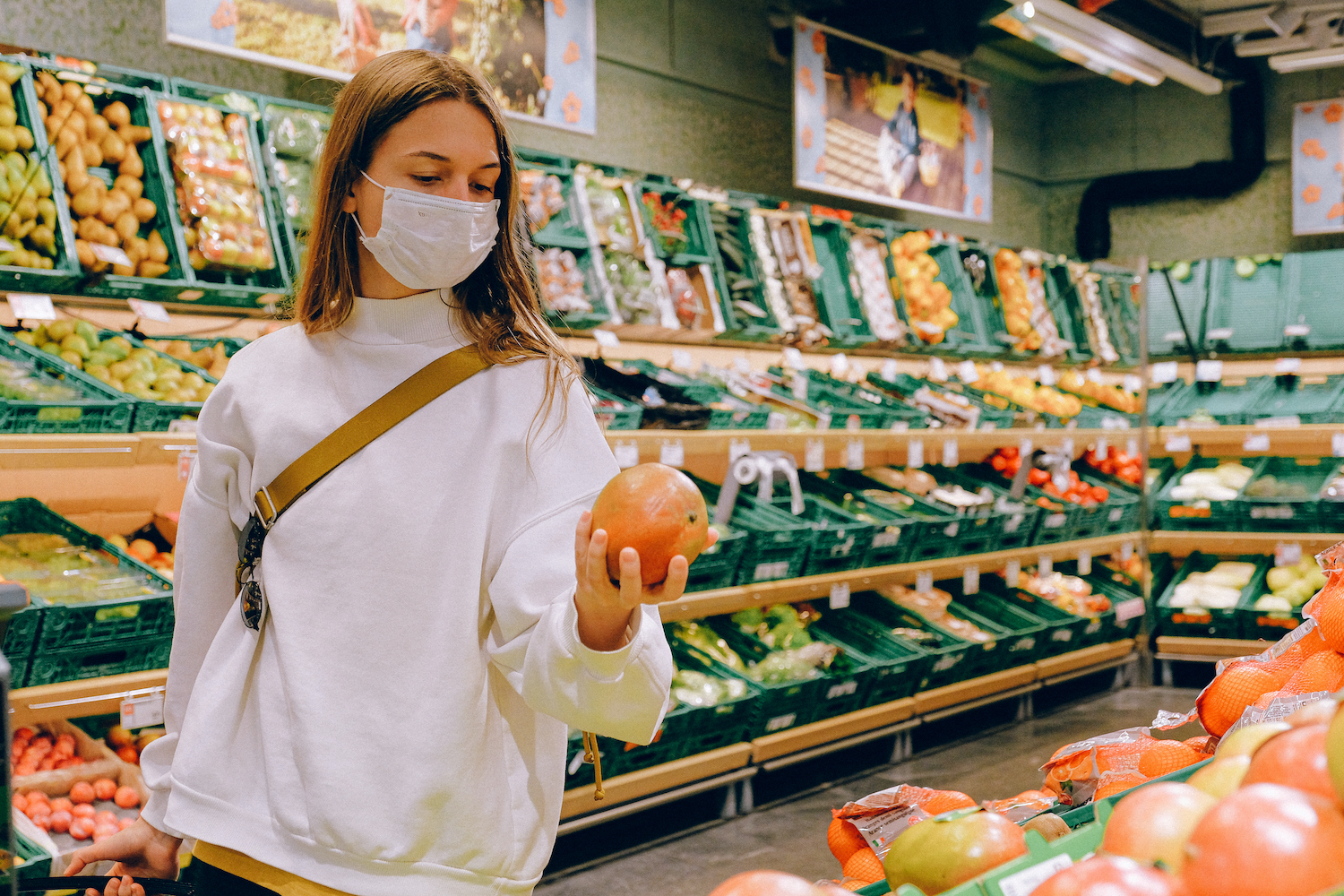 Comment Writer Catrin Jackson argues that the compulsory use of face masks in shops should have been implemented sooner and may have reduced the impact of the COVID-19 on the UK
The UK have been listed as 'the hardest hit by coronavirus amongst the G7 nations', yet face masks have only been made compulsory from 24 July when entering shops. This rule has been implemented following the latest scientific advice. Oxford University's Leverhulme Centre for Demographic Science released a study, claiming that 'cloth face coverings, even homemade masks made of the correct material, are effective in reducing the spread of COVID-19 – for the wearer and those around them' and warned 'face masks and coverings work.' Given this guidance, why were face masks not made compulsory immediately, instead of waiting until 24 July?
There has been considerable scientific debate in recent months, resulting in a lack of consensus and public confusion on what advice we should take regarding face masks. For example, in February, Dr Jake Dunning, head of emerging infections at Public Health England, told The Independent that there is 'very little evidence of a widespread benefit' in members of the public wearing masks. Despite this advice, I believe face masks should have been introduced sooner as a precaution in result of the first peak, especially within shops. The narrow and restrictive supermarket aisles made the 2-metre social distancing rule virtually impossible to comply to when shopping in some cases. This plausibly influenced others to break social distancing rules outside of the supermarkets, since they are likely to break them in the shops without face masks. Moreover, on public transport during rush-hour, it is much more difficult to socially distance, emphasising the need for face masks.  
Other countries took the initiative and introduced face masks much sooner than the UK, and have enjoyed the benefits further down the line. Austria made face masks compulsory in supermarkets and drug stores on 6 April, and have recently removed some of their quarantine entry requirements. The Austrian Ministry of Interior stated that 'from 30 countries, entry to Austria is again possible without health measures.' Following suit is Slovenia, where most shops and businesses reopened on 20 April, whilst gatherings of up to 50 people were allowed on 18 May. Slovenian Prime Minister Janez Janša made it compulsory to wear both masks and gloves in indoor public spaces at the end of March. The UK, however, are only just beginning to emerge out of lockdown. This delay indicates to me that these precautions should have been implemented much sooner. 
More crucially, face masks offer more benefits than simply protecting the user. Wearing these masks acts as a continuous reminder to the surrounding public that there is a pandemic, and thus to take social distancing measures more seriously. It is often easy to forget about the pandemic when no one is wearing masks, which is perhaps a contributing factor to the UK being one of the worst hit by the virus. Though the £100 fine attached to not wearing a face mask should act as an effective deterrent, the UK have already payed a hefty price for a delayed implementation of effective measures such as face masks. 
Regardless, some people have already begun to enforce the rule themselves, by wearing face masks everywhere voluntarily. In fact, with delivery services sometimes being delayed, many have resorted to making DIY face masks and releasing tutorials online. Moreover, masks have been made adaptable for both those short of hearing and those wearing glasses, meaning that there is no excuse to not be wearing a mask. With the NHS already preparing for 'a second peak more than double the size' of the first, wearing a face mask in public immediately is the least we should be doing. 
---
More from Comment on Coronavirus:
Protesters vs Sunseekers: A Social Media Reaction Indicative of Systemic Racism
Should I Stay or Should I Go? Two Sixth Formers on Starting University in September