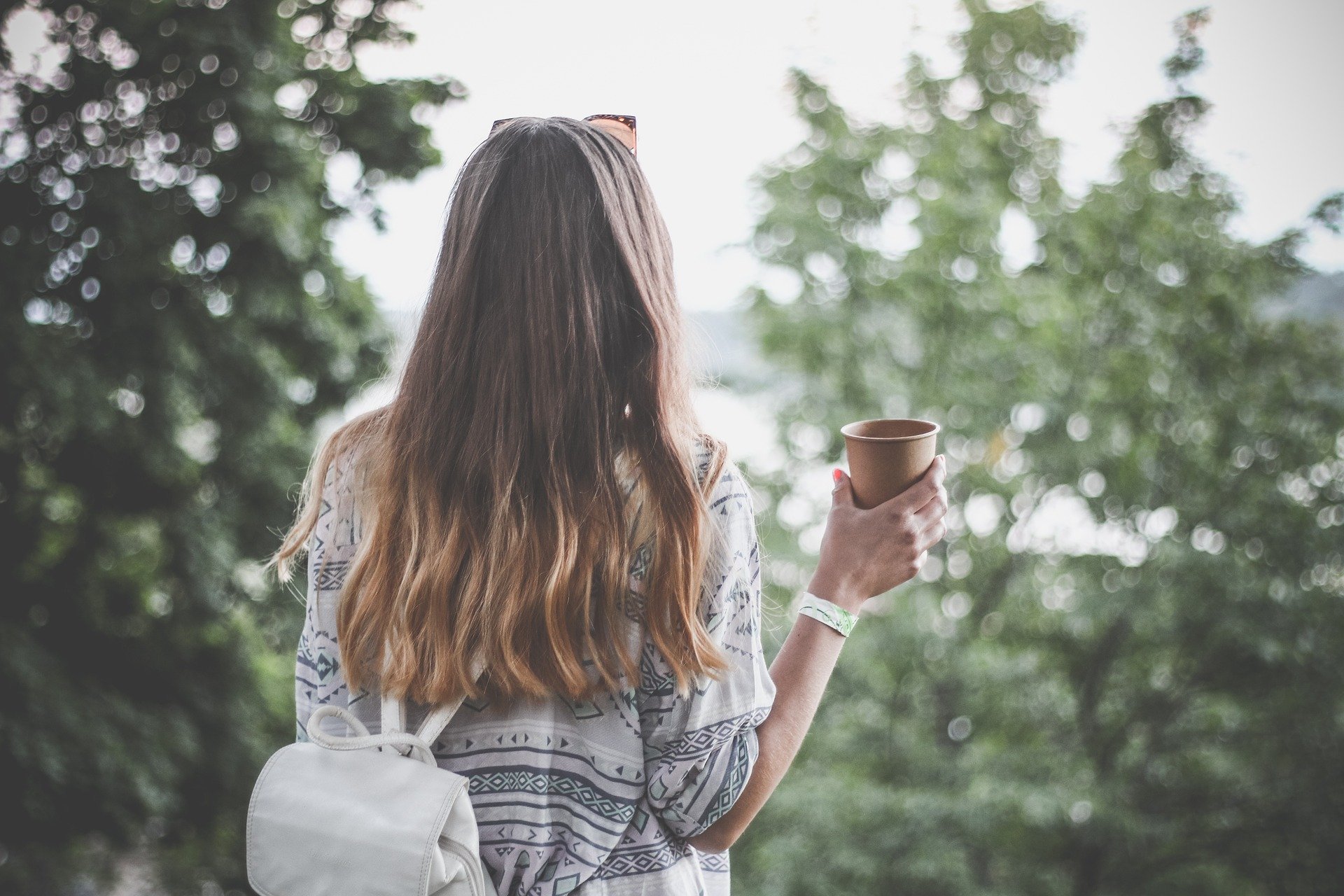 Travel Writer Olivia Platten explores the benefits of travel for our mental health
Whenever I think about how much I love travelling, which seems to be far more often now that it is restricted, I think of the movie that started it all for me: Eat Pray Love. The film is based on the true story of Elizabeth Gilbert, an author who took a year out of her busy life to travel to Italy, India and Indonesia – countries all beginning with the letter 'I,' reflecting her journey for personal fulfilment. Watching it, I am always in awe of how much she learns from each place, and the joy she finds in not only exploring other cultures, but in the act of travel itself.
During my first solo trip, to Montreal in Canada, I read Gilbert's novel of the same name. I was again reminded of why such trips are so beneficial for your wellbeing. I felt a rush of independence and freedom as I explored the city as I had complete control over everything I wanted to do. Travel provides a boost of confidence you will be hard pressed to find elsewhere. Organisation and preparation are important, but travel also calls for flexibility and a willingness to go with the flow that can often only come with practice nowadays. Being able to make a split decision about where to eat or what to see next is a skill many of us have lost in the rush of deadlines and commitments we are all accustomed to at university. So many of us have become full-time planners. Alone in Montreal, having to rely on my somewhat shaky French, I realised how reliant on structure I had become. Being able to navigate an unfamiliar environment on my own gave me a massive boost of confidence. Canada is not so far removed from the UK anyway, so imagine how exploring somewhere completely unfamiliar could make you feel!
Travel provides freedom from routine or restriction, which can be such a good pick-me-up when you are feeling fed up. I took my trip during a reading week, and having a break from routine was another majorly refreshing benefit to my experience. I had no worries or responsibilities to think about, and I felt so much lighter and happier for it. Travel gives you the prime opportunity to take a step back. It can make you rethink routine altogether; I find myself questioning the added stress I put on myself after going on holidays to places with a slower pace of life, like Mauritius or Greece. There's a reason Donna's move to Greece in Mamma Mia! is so appealing! Learning about other cultures can give you insight into your own. Birmingham seems perpetually switched 'on' and never seems to slow down in comparison to many places. A trip is a chance to recharge, so you can return home refreshed, and maybe even with a different approach.
Travel is good for the soul because it is an act of self-care. It is giving yourself full control over your time. And this does not just apply to relaxing holidays. An action-packed trip can also do wonders for your mental health, as you can fully experience new things and commit to exploring. Travel is a chance to hit the reset button on your stress levels. But, it also provides an opportunity to learn more about the world and yourself. When the world eventually opens back up again, travelling is something many of us are looking forward to the most.
---
For more Redbrick Travel articles, check out the links below:
Best Travel Books to Make You Feel Like You're on Holiday