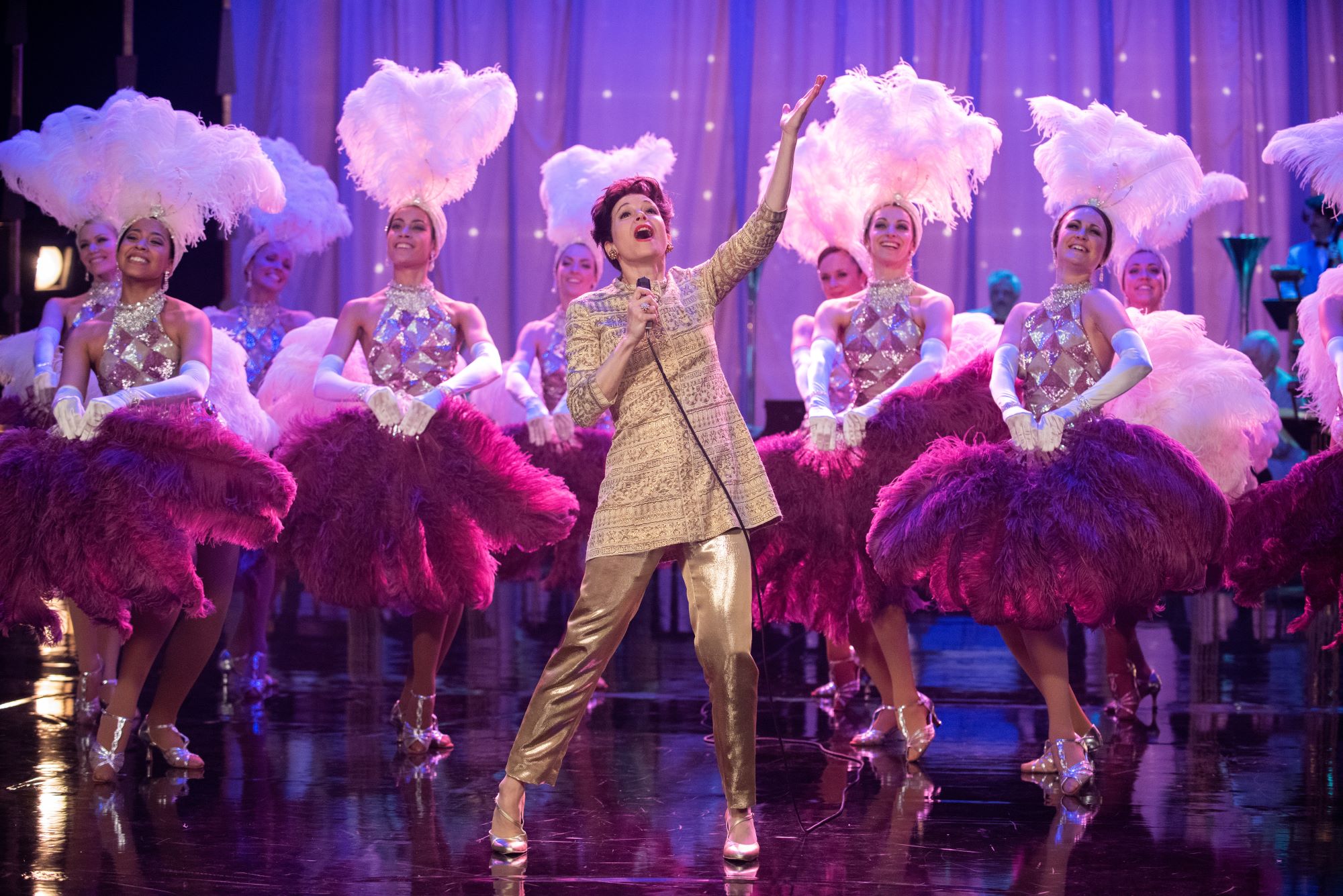 Film Critic Nieve Cassidy finds gold at the end of the rainbow with Hollywood's latest biopic of a struggling musical icon
There is always a question of how one should approach a biopic, especially one that has been adapted from stage to screen. It is inevitable to approach the subject with an element of pessimism, especially as musical biopics have been something of a trend recently (think of the likes of Bohemian Rhapsody and Rocketman). After all, how can an actor – accomplished or not- begin to capture the life and struggles of an immortalised star? With regards to Judy, there is no doubt that Renée Zellweger thoroughly pulls it off. Her interpretation of the tormented Judy Garland is both poignant and shocking. Unlike Rami Malek's portrayal of the legendary Freddie Mercury (which was admittedly impressive), the audience's perspective of Judy is uncensored and somewhat less glamorous. Zellweger portrays an old Hollywood veteran in denial of reality. It seems as if Judy is the only one oblivious to her diminishing influence, and any audience member would no doubt feel pity for her. Finding herself in a desperate situation, her only option is a last-ditch attempt to regain her former fame and success – but she remains bitter and uninterested.
Screenwriter Tom Edge delivers the audience a long, hard look at the personal costs of Hollywood stardom. There is no time to settle in comfortably as we are instantly plunged into the star's turbulent and troubled world. Well-placed flashbacks reveal the struggles of a young woman whose life was not hers to live, and a grown woman who does not understand life in the real world. The symptoms of a life lived on stage or behind a camera are a recurrent theme and certainly serve as an important talking point. This is especially significant given the current conversations surrounding Hollywood. Rufus Sewell plays Judy's bitter ex-husband Sidney Luft, and although he is given a small amount of screen time, the problems that come with broken family are palpable. It must be said that the tragedy of the film provides the central points of discussion. By putting a very raw spin on Peter Quilter's play End of the Rainbow, this is clearly what Edge is trying to achieve.
Zellweger certainly proves her worth as an Oscar-winner: the soundtrack alone is guaranteed to tug at your heartstrings as we come to know a star forced to face a legacy which came at a high cost. Jessie Buckley gives an impressive performance of the determined Rosalyn Wilder who, along with the audience, quickly comes to realise that the Judy Garland she imagined could not be further from reality. Having starred in notable dramas such as the latest BBC adaptation of Tolstoy's War and Peace, Buckley has proved herself a very capable actress and one to watch. Finn Wittrock's character Mickey Deans serves the purpose of exposing the star's unsuccessful love life and how this has impacted her. The idea that each character has their own view and experiences of Garland only adds to her already complex personality.
The wonders of modern cosmetics are brought to the fore in this film, as Zellweger is transformed into the late star, right down to the way clothes hang from her body. As well as appearing very frail, the skills exhibited by a successful hair and make-up team must be applauded. Certainly in terms of the actress' profile, there is a striking resemblance. This is also down to Zellweger's ability to portray Garland's posture and facial expressions, which many will know, were extremely recognisable. Although at times this may seem a little exaggerated, there is a nice balance, which renders them believable. Director Rupert Goold takes advantage of this by offering a huge array of close-up shots.
I would urge anyone who is a fan of both Zellweger and Garland to see this film, especially to witness Zellweger's development as a singer in her own right. It is clear she has honed her technique since the Oscar-winning musical, Chicago, for which she was nominated. It is unfair to say that Zellweger is unable to sound exactly like Judy Garland – of course she can't, but that is not the point. Her effort is commendable, and what is the point in viewing a biopic if we cannot leave room for artistic licence? There is no doubt that the current movie buzz is centred around Joker, and it would be an injustice not to give Judy the well-earned attention it deserves. Another Oscar nomination for Zellweger is undoubtedly waiting around the corner, and Tom Edge is also in with a good chance for his work.
Verdict:
Given that Hollywood has faced a huge amount of scrutiny in recent years, this adaptation is well-timed to say the least. The fleeting nature of the industry is exemplified as one of its most legendary stars attempts to prevent herself from fading into the background. This film proves that even the brightest stars have dreams that remain unfulfilled. With a message that is both tragic and true, Judy serves as a reminder that what is seen on stage or screen is often a far cry from reality.
9/10
Judy is in cinemas now.
Images courtesy of LD Entertainment and Roadside Attractions.