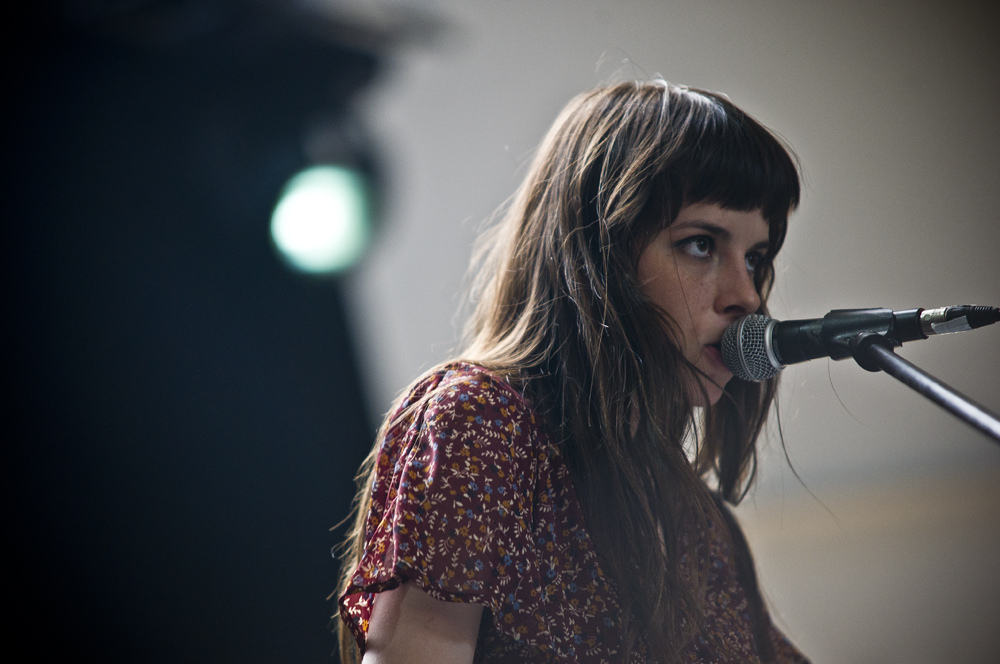 Le Butcherettes, front-runners of the Mexican garage-punk scene, drop a gem with 'bi/MENTAL', Music writer Jake Sandy reviews
If, like me, you're unfamiliar with the Mexican garage-punk scene, then you'd be completely forgiven for missing the release of Le Butcherettes' fourth studio album, bi/MENTAL. But, the lack of mainstream attention it has received is far from being indicative of its quality as, over the span of fifty minutes, they continually impress with a stylistically mixed range of tracks that marry deeply personal lyrics with energetic instrumentals delivered with their trademark self-assured swagger.
Given the eclectic blend of genres in their music, labelling them as simply a 'garage-punk' band is a definite misnomer. Having said that, the album's opener, 'spider/WAVES', definitely lives up to this billing with its sticky-as-treacle lead guitar and low-fi production that's reminiscent of the early work of bands like The Black Keys.
However, where the song breaks free from these comparisons is the vocal performance of the band's enigmatic front woman, Teresa Suárez Cosío (commonly known by her stage name – Teri Gender Bender). Her ability to nonchalantly flit between different styles adds an extra level of complexity to the songs, and allows her to organically blend seemingly disparate musical influences into single tracks. Take the aforementioned opener, the classic punk vocal aesthetic is offset by the occasional interspersion of lines delivered in an almost ethereal style that are reminiscent of someone like Kate Bush.
Cosío's stage name is a clear nod to the band's subversion of the supposed masculinity that is inherent in the musical genre they occupy, so it is of little surprise that feminism and other social justice issues are brought to the fore in their music. The album's third track, 'strong/ENOUGH', is an empowering ode to reclaiming control over your destiny following the break-down of a relationship. The powerful delivery of lines such as 'I'm smart enough, grown enough / My heart is headed out the door / Don't need your abuse no more' is a stark reminder of the mental strength it can take to get out of a toxic relationship.
Another standout feature of this album are the bold production choices that are emblematic of a band self-assured in their own ability, and that have complete creative control to actualise their vision. From 'la/SANDÍA', a song entirely in Spanish with shimmering synthesizer notes accentuating an almost funky bass line, to the stripped back opening to 'in/THE END', where the simplicity of just an acoustic guitar provides a stark contrast to the busy mix of drums and electric guitar in many of the other tracks, and even the stylisation of the names of each song – this is clearly a meticulously planned album by a band who take their art extremely seriously.
My only real criticism centres around the track 'mother/HOLDS', where the mix is littered with discordant screaming which, frankly, borders on un-listenable. Of course, the point of its inclusion is to make the song a difficult listen, which is understandable given the bleak nature of the lyrics. However, it's such a jarring change of pace that it feels like it's been shoe-horned in to add some wholly unnecessary 'edge' to the track list.
Overall though, it's difficult to begrudge one minor misstep on an album that is, otherwise, jam- packed with innovative ideas that have been perfectly executed by a band at the peak of their powers. After listening to this record, it remains a mystery as to why it's garnered little to no attention from UK outlets, so for now it will remain a magnificent hidden treasure just patiently lying in wait to be discovered.
'bi/MENTAL' is available now via Rise Records.