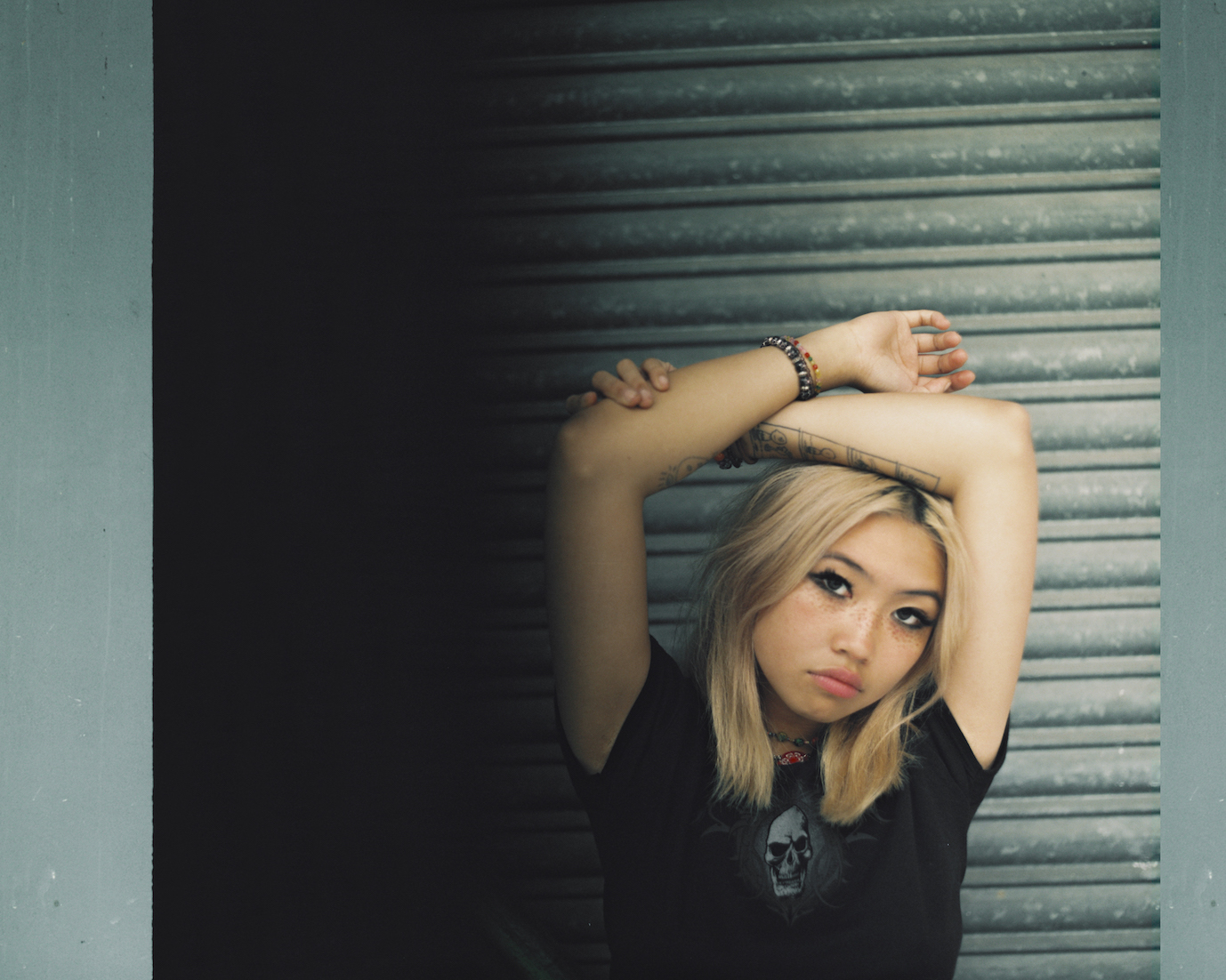 Beabadoobee puts on a powerful and accomplished show in support of her debut album Fake It Flowers, Music Editor Ellie Harris reviews
Beabadoobee, real name Bea Kristi Laus, is a British-Filipino singer who has found widespread fame through TikTok, especially amongst Gen Z listeners. This was apparent to me as soon as I arrived at the O2 Institute, where there were all sorts of outlandish outfits to be seen and the average age of the concert-goers made me feel old. Classics from bands such as the Eagles and Lynyrd Skynyrd were playing over the sound system, though they were no match for the excited hubbub of the crowd, who were waiting impatiently for Laus to appear on stage.
However, first we were subjected to the performance of Mac Wetha, a producer turned frontman, and his support band. Whilst it was certainly a passionate set, with some good guitar heavy moments to get the crowd going, overall it was a rather disappointing warm up act. The band kept stopping to re-tune their instruments throughout the half-hour they were on stage, and Mac himself gave the impression of a Gallagher brother wannabe, only less in tune. The songs certainly had a Brit-pop vibe, but I will not be listening to them again after the uninspiring live renditions.
Luckily, we did not have too long to wait until Laus' set, which instantly electrified the venue. Displaying the soft, mellow vocals she is known for, as well as the strong bass and guitar riffs of the band, the talent of the young singer-songwriter was apparent throughout. Taking moments where the instrumentals dropped out to highlight her vocal power and sing along with the crowd, Laus' performance was captivating.
By her second song, 'Care,' it was evident that her debut album, Fake It Flowers, was going to be shown in its best light, with many of the songs sounding better live than recorded. For me, they became far more striking and hard-hitting, turning from bedroom-pop into a heavier indie rock sound, amplifying the already present rock elements in songs such as 'Dye It Red.' Laus remained confident throughout, demonstrating a very assured performance for a 21-year-old, and maintaining a bubbly, positive personality.
Unfortunately, around four songs and a mosh pit into the set, a girl fainted and the show was put briefly on hold. Laus personally helped, climbing over the barrier to check that she was alright and fetch security, something that not many artists would do. After about ten minutes, the girl was confirmed by a paramedic to be okay, though Laus apologised for the delay and blamed herself for not having water passed out quick enough. Calling the venue 'a bit useless,' Laus gave her own water to fans near the barrier, demonstrating clear concern and a desire to fix the situation, which was clearly not her own fault.
Once the issue was resolved the show continued, moving into some of the slower and more emotional songs off of Fake It Flowers. The simple staging and lighting complimented the reflective atmosphere Laus created, with 'Sorry' taking on a haunting element live. 'She Plays Bass' then brought the atmosphere back up to an upbeat level, with everyone clapping along to the extended version of the song. It was at this moment that Laus displayed clear support for the LGBTQ community, waving the progressive pride flag around before draping it over her microphone stand, another small moment of the inclusion and support that was evident throughout the show.
The encore was an excellent way to finish the evening, with Laus performing two of her most popular songs. First was 'Coffee,' which went viral on TikTok last year and catapulted Laus to even bigger fame. The stripped back, acoustic song allowed us to focus on her vocals, as well as take part in a karaoke moment where the fans took over with singing. Finally, she played 'Cologne' to finish off the show, ending on a lively note with a brilliant guitar breakdown to end the set.
Overall, I found Beabadoobee to be a great live performer and will definitely aim to see her again next time she plays in Birmingham. I would highly recommend giving her album a listen, and I am certain she will become a more regular feature on my playlists.
---
You May Also Like: