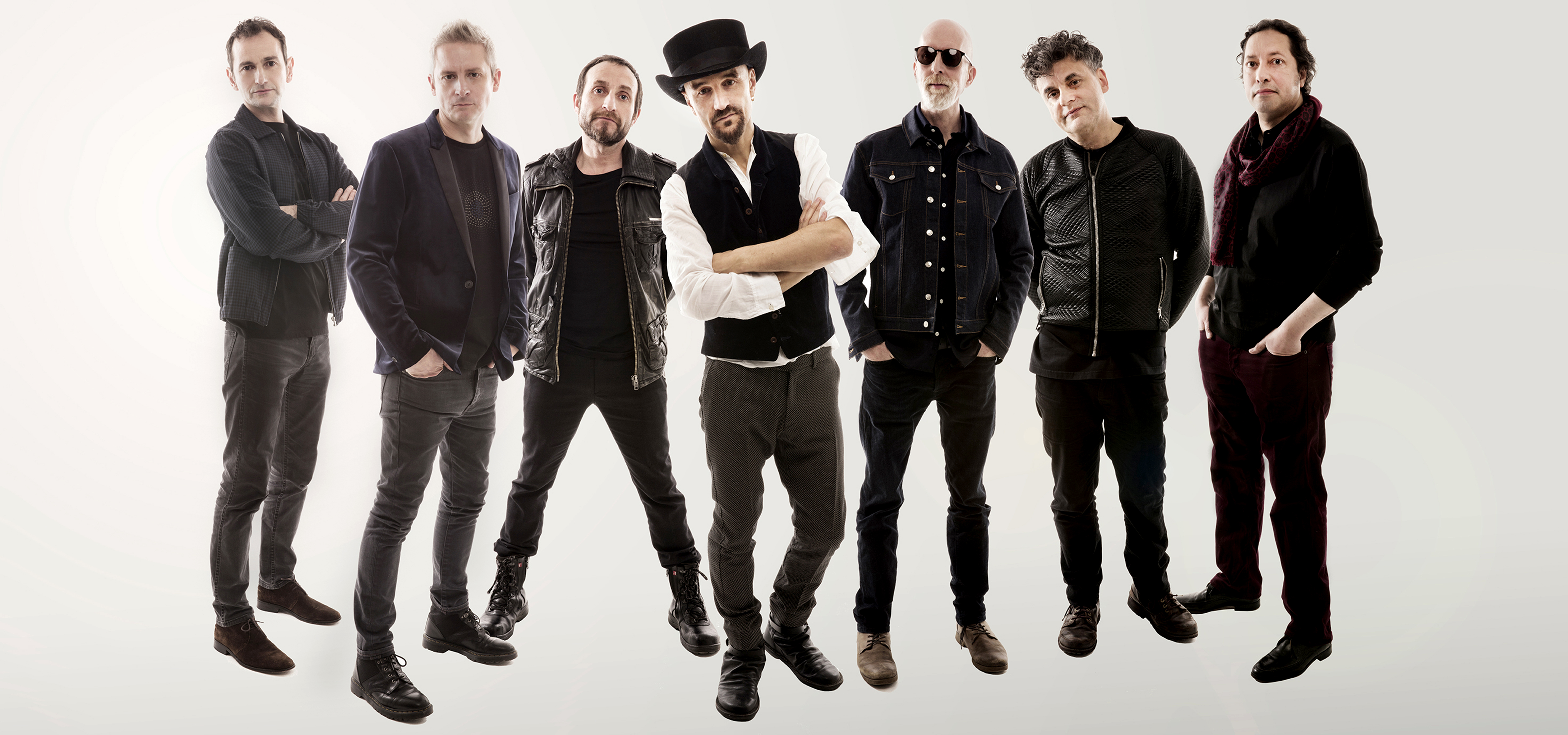 James' latest material blends seamlessly with decade-spanning hits on the live stage, Music writer Seb Rolley reviews
Following the release of their critically acclaimed album Living in Extraordinary Times, James brought their tour of the record to O2 Academy, attracting a large and diverse crowd to see their equally acclaimed live show.
Instead of a support act, James chose to open the night with an acoustic set. Whilst the general attitude towards this may have been a little sceptical, the band's dedication to giving this set a real sense of purpose dispelled any initial scepticism. Instead of falling into the trap of  laziness that acoustic sets too often do, James chose to instead create complete full band arrangements. In particular, the band's arrangement of 'All I'm Saying' was able to highlight the song's theme of loss extremely powerfully.
It seemed that the crowd didn't fully appreciate this however, as Tim had to repeatedly ask the crowd to stop talking during the set. At one point even going as far as to joke 'shut the fuck up, or we won't play the hits.' It's a shame that, despite the strength of what was being played on stage, many in the audience seemed to have disengaged with the idea of a stripped back acoustic set. Much to everyone's surprise after this, the band ended their acoustic set with a stripped back rendition of 'Sit Down', bringing the previously divided crowd into a unifying and joyous end to the first set. James were able to turn this opening set into something truly great, using the limitations of an acoustic set to elevate the songs rather than reducing their impact, taking them to new places that the records simply don't capture.
After a quick setup change, their main set opened with an absolutely huge performance of 'Heads'. Throughout the song, every member of the band radiated an intense energy, something which the crowd quickly matched as the song built into a stunning climax of blaring horns and feverish percussion. This percussion, which made the song on record so effective and exciting, was only enhanced here, quickly proving wrong anyone with any doubts as to the strength of their new material.
This opener was representative of the direction the set would take, leaning heavily on material from Living in Extraordinary Times, something Tim pointed out should hardly be surprising with it being the 'Living in Extraordinary Times Tour'. Almost the entirety of the record was played throughout the set, ranging from the elation of 'Leviathan' to the contemplative 'How Hard the Day'. Every one of these songs felt absolutely essential, bringing a new and crucial energy into the James catalogue.
James clearly weren't afraid to bring out songs from their back catalogue however, interspersing the set with a handful of well-known and celebrated songs. Of these older tunes, the clear standout was 'Getting Away with It', with its message of resilience and hope finding particular resonance with both band and crowd. It's this sense of community that this song best captured that describes what makes James such a special live act. These older tunes from the band's discography all elicited massive singalongs, with 'Laid' perhaps being the loudest of them all. 'Your falsettos are better than mine,' remarked Tim after the song. This wasn't entirely true, but the praise was certainly deserved.
Surprisingly however, the greatest communal moment came after the band had finished playing. The final song of the set was recent standout track 'Many Faces'. Throughout the song, Tim built the repeated refrain of 'There's only one human race, many faces, everybody belongs here' into a mantra of love and community. When the band dropped away, however, this took on its own life in the crowd, as they made it their own and increased the energy and passion with which they sung it. This felt like a true culmination of the band's vision for this song, and their message in general. To finish on such a powerful moment was incredibly powerful, providing hope in humanity I think we all need in these difficult, yet extraordinary, times.
What really stood out leaving the venue was that the best sounding songs they played were the ones off their latest release, something almost no-one from their era can make claim to. With this, James make an extremely strong claim to their enduring relevance. This was no set from a nostalgia band, this was a set from a band able to balance a strong back catalogue with exciting and relevant recent material. An uplifting, emotional and truly joyous gig which held up against live acts both new and old.
'Living in Extraordinary Times' is available now via BMG Rights Management. Tickets to see James perform live are available here.