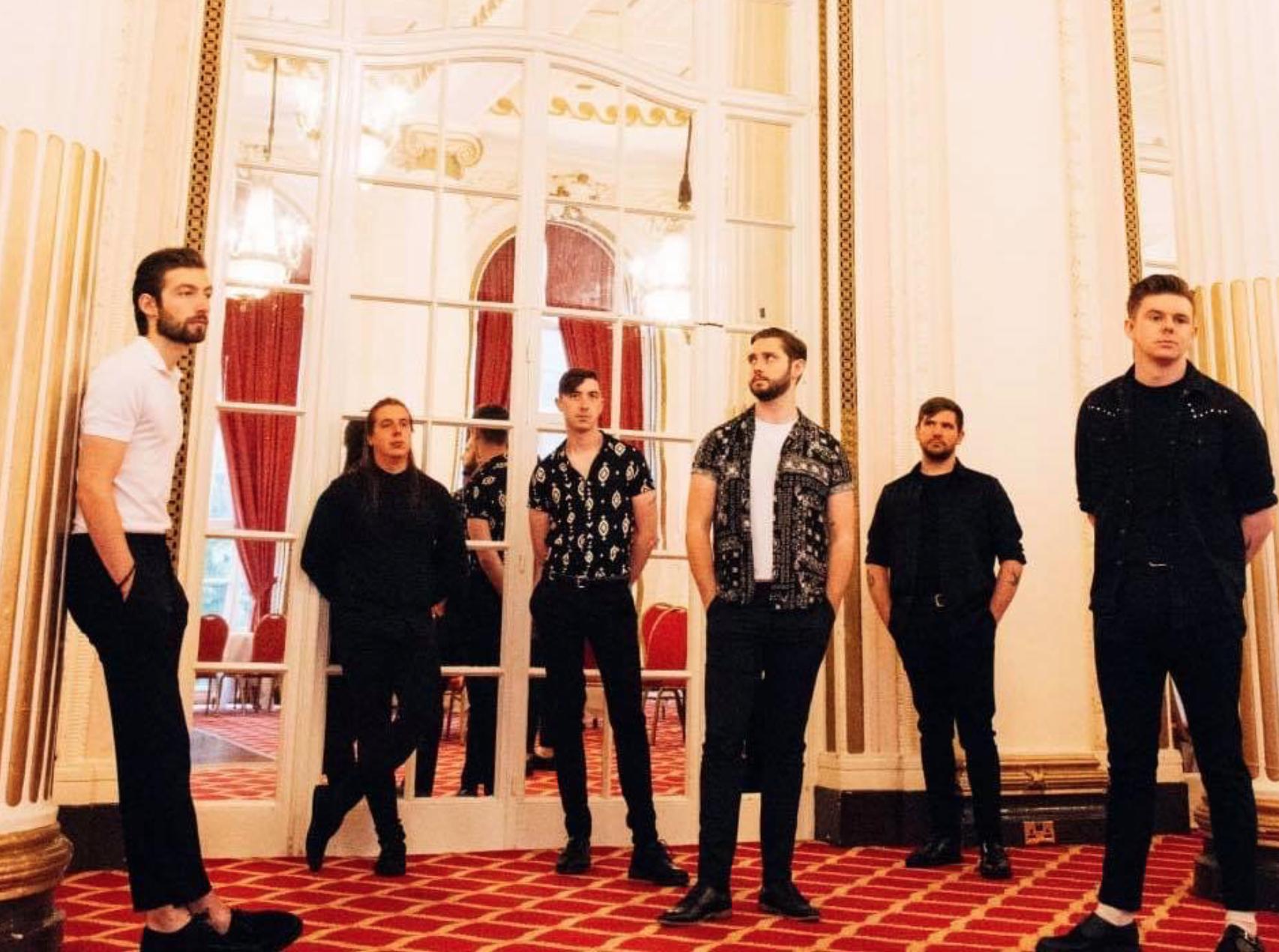 Red Rum Club are not only an unique band with a lot of potential, but a performance deserving of a much bigger audience, writes Music Editor Gemma Elgar
Having chatted with Fran Doran of Red Rum Club just a few days before, by Sunday night I was eager to see the band perform live. I was anxious, and really hoping that their unique cinematic sound, complete with single trumpet, would successfully transfer to the stage.
I must admit, the night didn't start off perfectly. I initially went to the O2 Academy instead of the O2 Institute 3 having been misinformed by an app, and when I made it to the latter, I was directed to the wrong room (I nearly had an evening of New Hope Club's pop music instead of Red Rum Club's alt-rock – easily confusable names, I suppose). I eventually made it to the right location, but something still wasn't right. The room was practically empty upon my arrival, and in truth, hadn't even filled out much by the time that support act The Estevans came on stage. But something that surprised be about those that were there was the range in audience members. I myself was among the youngest, but the average attendee must have been in their mid-40s, extending up easily into some individuals being 50 plus.
Slowly but surely, the number of crowd members did begin to increase, and by the time Red Rum Club came on stage there were enough to fill out the room satisfactorily. Then they began to perform, and any and all previous apprehensions were swept away. 'Honey' brought an immediate change in atmosphere with each and every audience member moving swiftly to the front of the room, and I was overwhelmed by the enthralling enthusiasm of lead singer Fran Doran. Truth be told, it's been a while since I've seen such a talented front man, and a band who so clearly enjoy performing their own music.
The changing of songs saw in turn 'Casanova' (in which Doran seemed very excited by his use of a tambourine) and 'Calexico', a clear fan favorite with it's more-than-fun-to-sing-along-to hook, 'I-I-I-I-I-I, I need Calexico', before the lighting changed dramatically from green to pink during 'Hung Up'. Next came 'Ballerino', a song not yet released that the band announced would be on their forthcoming album, a statement that triggered some sincere whooping and cheering from the audience.
Following 'TV Said So', another song with a particularly fun chorus, Red Rum Club took an intermission of sorts to chat with the audience. Something I sincerely appreciated was Doran pausing to say, 'Let's take a moment for the real reason you're all here; give it up for Joe Corby on the trumpet'. The truth is – he was absolutely right. The individual members of Red Rum Club all clearly have a lot of talent, but Corby's use of a trumpet is what gives the band their unique, intoxicating sound that sets them aside from others.
Swinging back into the music, a few more songs passed before 'Angeline', and that's when the crowd went berserk. A 60ish year old couple in front of me were waving their hands around in the air like they were 16 again, and I almost thought there would be a mosh pit towards the end. I think there only wasn't one because they ran out of time. Next came 'Friend of a Friend' and the title track of their debut album Matador, before announcing their three-song encore alongside a lot of gratitude for the audience's enthusiasm. 'Kids Addicted' went over well, as did their 2016 single 'Alone Together', but the decision to use 'Would You Rather Be Lonely?' as their last song was absolutely the right one. Everyone went crazy for it, and this time a mini-mosh pit was activated. It was high energy, enthusiastic, and you could tell through this song that Red Rum Club really know their fans' taste.
At the end of the performance, the band came into the crowd to have a chat and meet individuals, and all came across incredibly kind and humble. I even persuaded myself to buy a t-shirt from the merch stand, although there was an unfortunate mix-up (I bought a limited edition shirt for £25, only to get home and find I'd been given the wrong one; one that was not limited edition, and cost £10 less than I'd paid).
T-Shirt in hand, and having thoroughly enjoyed my evening, all I could think was that this band are clearly going places within the alt-rock scene, and, whilst the O2 Institute 3 is a nice enough venue, Red Rum Club are entirely deserving of a far bigger audience.
Red Rum Club's Music is available via Modern Sky UK