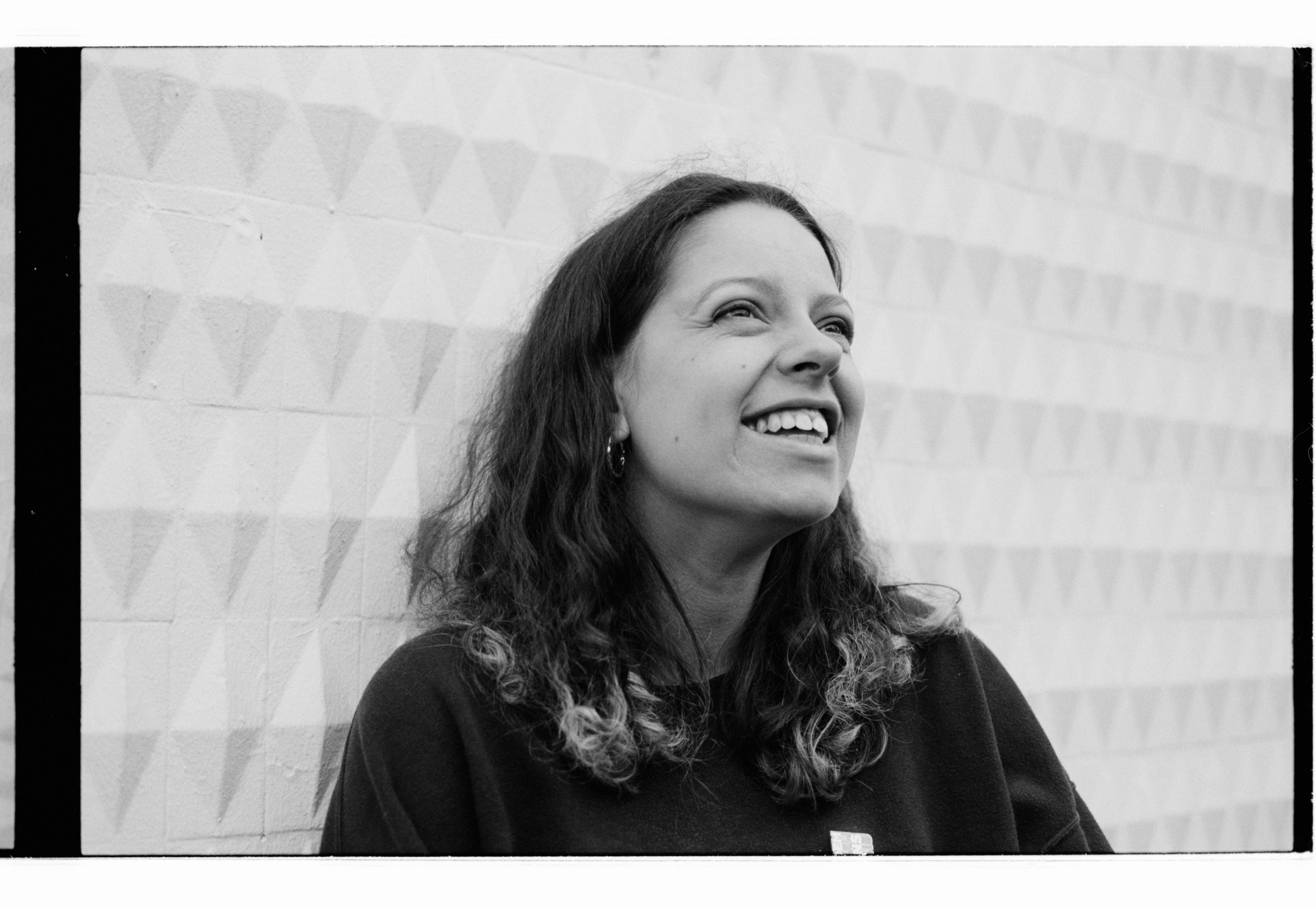 Music Editor Letty Gardner is impressed by Tirzah's spellbinding and intimate live show
With Devotion, Tirzah's debut album released last year, Tirzah, along with her producer Mica Levi, carved out a sound for herself that was beautiful, blaringly honest in its simplicity, and unlike anything else. Taking that album on tour, Hare & Hounds housed the opening night of Tirzah's UK tour on March 31st. The lo-fi love songs, moody murmurings and imperfect pop makes for a striking work, the culmination of years of recording in makeshift studios and friends' houses across South London.
The set-up was minimal, mirroring the understated tone of the album and her work in general. Tirzah stood front of stage behind her microphone, which she rarely moved, in front of two musicians, one being Coby Sey who features on the record's title track. Sey at points throughout the show offered a contrastingly smooth backing to Tirzah's rough low pitch, such as on 'Devotion' and 'Fine Again'.
Moving through the downbeat introspections of her record, it was difficult to not get absorbed into the slowness, the sparse soundscapes, and the confessional aspects of it all. Tirzah, standing shyly in front of the crowd, had nowhere to hide, and her music mirrors this. The tracks work as malleable entities that flow with the will of the performer, being altered, extended, and notes being out of place at points. Her emotive and affecting lyricism was made all the more stunning by her singing style. Tirzah took the time that the tracks needed, the empty spaces of the performance being as important as the filled.
Evolving her music from the charming dance-pop releases 'I'm Not Dancing' (2013) and 'No Romance' (2014) to the raw RnB Devotion, Tirzah, in collaboration with Mica Levi (who performs with her band Micachu & The Shapes) has created a striking work that was beautifully translated to the intimate audience of Kings Heath's Hare & Hounds.
Tirzah's live performance was both chilling and familiar. Tirzah was focused throughout, moving very little and showing almost no emotion, save for the occasional smile. At first, I thought that as a performer she was putting in the bare minimum, but this is a restricted way to read her performance. She maintained the stillness that matched her work, allowing the words and sounds to speak louder than her movements or performances of them, giving them the space and time that they needed. I don't know how long the performance lasted; I was mesmerised. Playing at a host of European festivals this summer, including Primavera, Dour, and Roskilde, it would be interesting to see how Tirzah's performance translates on to the festival stage.