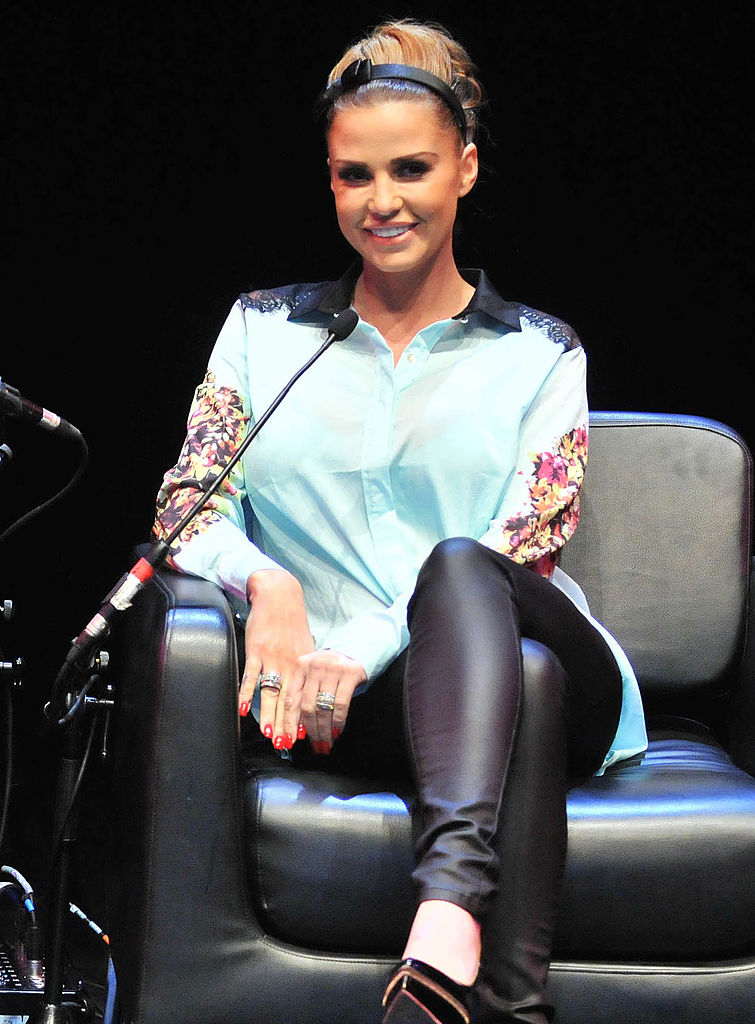 Katie Price shouldn't be shamed for her parenting choices, argues Catrin Osborne
For over a decade, the British media have obsessed over Katie Price's unpredictable drama. From botched boob jobs to that horrendous cover of 'A Whole New World', Katie's life has been lapped up by the tabloids. However, Katie's recent decision to put Harvey, her severely disabled son, in residential care sheds light on a key misjudgement within our society. Parents that seek professional care for their children should not be labelled as lazy but as logical.
Katie Price revealed that she plans to put her son in residential care from Monday to Friday. Harvey Price, aged 16, suffers from Prader-Willi syndrome which leads to severe weight gain and learning difficulties. Alongside this, Harvey has autism and partial blindness caused by septo-optic dysplasia.
As well as Harvey, Katie has four younger children: Junior Andre (13), Princess Andre (11), Jett Hayler (5) and Bunny Hayler (4). On ITV's This Morning, she explained that due to his learning difficulties Harvey frequently scares the younger children by waking them up and shouting.
Not only does Harvey struggle socially, he poses a physical threat to the family. Due to his disability, Harvey is 6'2 and 24 stone. In the previous year, Harvey has smashed eight iPads, four TVs, and an abundance of windows. This has built up to around £7000 worth of damage. On 13th February, Katie shared a photo to Instagram showing the boarded-up windows caused by one of Harvey's outbursts. Shown in their BBC interview, Harvey does not have a concept of why smashing items is wrong without Katie having to explain it.
Siblings of disabled individuals are significantly more likely to suffer from stress and anxiety disorders. Though Harvey can be loving to his siblings, he lacks an understanding of his own actions. Katie's decision balances the wellbeing of her children, as she will have quality time with Harvey on weekends whilst ensuring that the other children are not overlooked.
The decision is not only in the best interests of her other children but Harvey himself. Since she plans for him to board at a specialist school, 24/7 attention will be given to Harvey. Subsequently, there is a higher chance that he will attend his lessons, which he is refusing when living at home. Disabled children have significantly lower educational prospects, partially due to low attendance.
However, Katie's decision was met with a flood of critical tweets. Her decision has led her being labelled a 'bitch,' 'scum of the earth,' and 'so unlikeable.' The rhetoric focuses on the idea that Katie has failed as a mother and that seeking residential care is a 'weakness.'
As of 2017, there were 410,000 elderly people in care homes. If we find it socially acceptable to put the elderly in permanent care, why is the Prices' situation different? Like dementia or Parkinsons, Harvey's learning difficulties require constant attention. Some may argue that it is immoral to leave a child in care. However, nearing 17, Harvey is becoming an adult. With his large stature and aggressive mood swings, Harvey is no longer the harmless child that he used to be.
Abandoned by Dwight Yorke, Harvey's biological father, Katie has brought up Harvey for sixteen years primarily on her own. There lurks a sexist undertone to these comments due to the expectation for women to be nurturing. A woman that doesn't meet the impossibly high expectations of motherhood is automatically demonised.
Due to Katie Price's party-goer reputation, plenty have criticised the celebrity as a bad mother. Pictures of her partying in a deserted student nightclub recently added fuel to the criticism. Some have forgotten that Katie Price's income is built on public meet-ups and advertisements such as this. This is not a debate as to whether Katie Price is a decent person or should be 'cancelled.'  From her cocaine addiction to supporting her mother through her terminal illness, Katie is neither entirely angelic nor problematic.
The backlash against Katie Price has highlighted a current issue. In the United Kingdom, more than 600 people leave their work each day to become a full-time carer. It is a personal choice whether one decides to become a carer for their loved ones. However, being a full-time carer eats away at one's own selfhood – 83% of unpaid carers have reported cases of their care work negatively impacting their health.
Children's disabilities require specific attention, especially with someone like Harvey who has a combination of disorders. Whilst parents can research their children's conditions and find personalised techniques to support them, professional carers have been trained. Around 66% of unpaid carers in England feel that they lack support from healthcare professionals. The Carer's Allowance provides financial support, but carers deserve training and wellbeing assistance themselves. If full-time carers feel unsupported, it is rational that those who can afford to will seek residential care.
The stigma against Katie Price's situation sheds a light on the United Kingdom's unsatisfactory treatment of unpaid carers. Seeking professional assistance for a disabled loved one should not be stamped as lazy. Parenthood is an individual affair and Katie Price is protecting his siblings and offering her son a better quality of life.