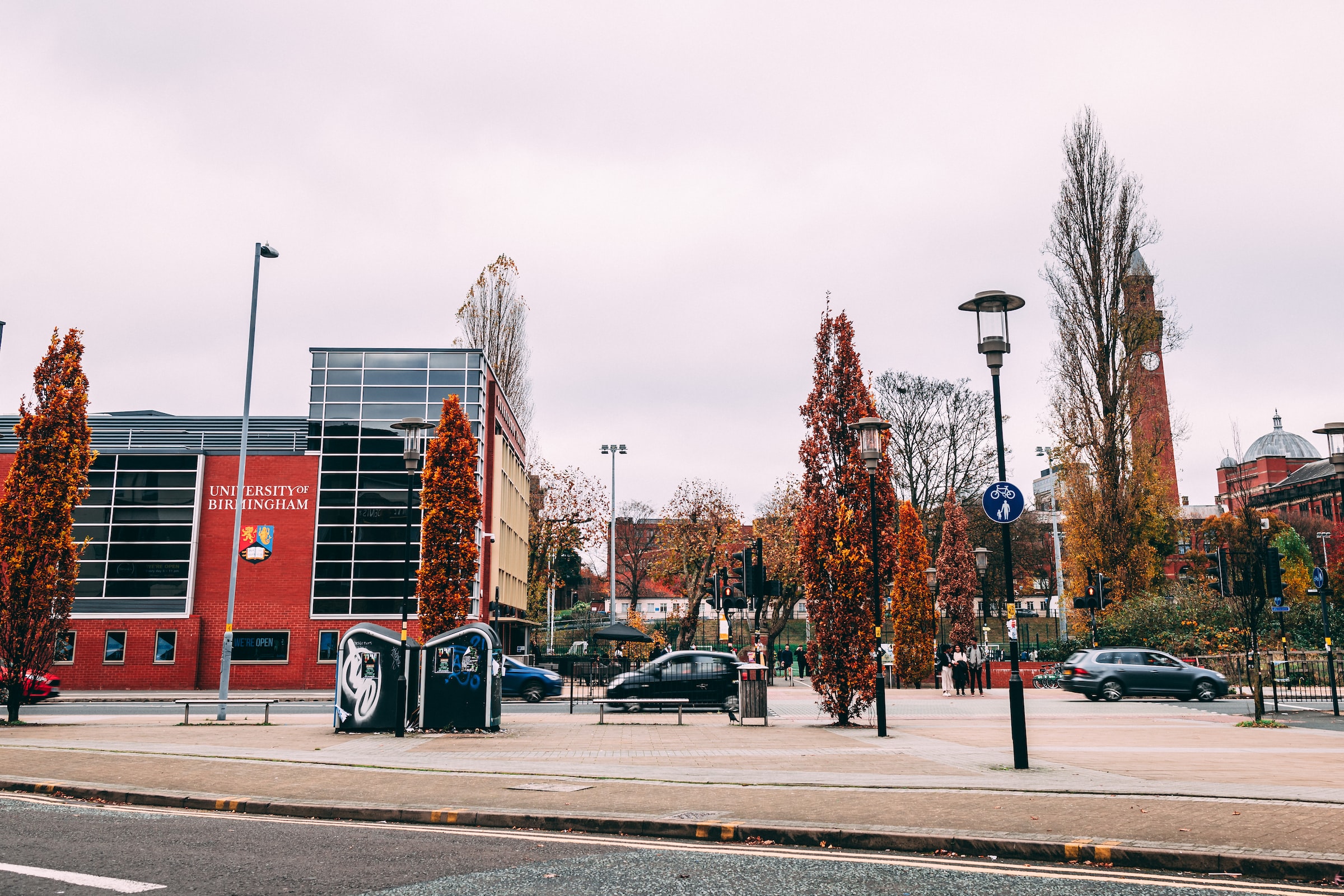 Redbrick Film Critics have nothing but praise for Greta Gerwig's latest film Little Women, the seventh adaptation of Louisa May Alcott's iconic novel
Ellie Burridge, Film Critic
There wasn't much backlash against Greta Gerwig's first feature film, Lady Bird. Most agreed that it was a breath of fresh air, poignant, bolstered by one of the best performances of the year, and authentic. But it did quickly get slapped with that supremely irritating label: overrated. The effusive praise, some claimed, was hyperbolic. It was just another coming-of-age movie; it wasn't as important as it was cracked up to be.
While Little Women is not a direct reaction to the criticism faced by Lady Bird, Gerwig certainly makes this point: these stories matter. Women's stories matter, and always have done. Gerwig alters the structure of Louisa May Alcott's iconic novel, cutting between the golden-toned childhood of four sisters — Jo (Saoirse Ronan), Amy (Florence Pugh), Meg (Emma Watson), and Beth (Eliza Scanlen) — and their first forays into the cold reality of adulthood, seven years later. In the 'present' timeline, Jo is selling stories to an old male publisher; they are lurid crime stories, ones she knows would worry her mother. They are inauthentic, but the publisher (Mr Dashwood, played by Tracy Letts) thinks they're what the public wants. Later, Jo debates the value of the novel she's writing about the lives of her and her sisters. She calls it 'not very good' in her letter to Mr Dashwood, and tells Amy and Meg that 'it doesn't have any real importance.' Her life, in her own view, doesn't hold the potential to be great art. Similarly, Amy faces doubt over her painting while in Paris: 'I want to be great or nothing,' she declares, giving up on her dream at the age of twenty. Laurie (Timothée Chalamet) asks her how many women are allowed to be considered geniuses, anyway. 'The Brontës?' Amy says, doubtfully. Laurie may as well be asking Gerwig how many women have been permitted to win Best Director at the Oscars (the answer is one).
But Jo's story is important. Alcott's tale of the domestic struggles of four sisters has enraptured readers for 150 years, inspiring a great deal of love (my aunt is even named after Jo March). Gerwig finds a way to reinvigorate a narrative that has been adapted many times before, both with her new structure and her impeccable visual style, which makes the entire film feel like it's wrapping you up in a warm hug. This is Gerwig's story as much as it is Alcott's, making the experience of watching it feel fresh.
It is not just Gerwig, however, who makes the film her own. All of the performers are incredible; every character seems fully fledged and complete, as if they go on existing even when the screen fades to black. This is true of no one more than Saoirse Ronan, who consistently proves to be among the greatest talent of her generation. Her Jo is utterly captivating, wild and brash and yet vulnerable, loving and mean, confident and insecure. Never is this more evident than in her bravura speech: '[Women] have minds and they have souls as well as just hearts, and they've got ambition and they've got talent as well as just beauty, and I'm so sick of people saying that—that love is just all a woman is fit for. I'm so sick of it! But I'm s—I'm so lonely.' The heartbreak is so clear on her face, in the agonised gestures of her hands. The breaking of her voice doesn't come off as forced, or even deliberate; you are simply watching a woman who has lost her passion and her sisters and her friends, crying in front of her mother.
Florence Pugh and Timothée Chalamet get more chances than Ronan to show off their comedy chops; Pugh is hilarious in a scene where she wails outside of Laurie's house ('I would've never have sprained my ankle; I have lovely small feet, the best in the family') and Chalamet's gangly, awkward movements are delightful up until the precise moment they're heartbreaking. Laura Dern, too, shines in her supporting role as Marmee, showcasing a saintly kindness and warmth that never come across as implausible. 'I'm angry nearly every day of my life,' she confides to Jo.
As a whole piece, the seventh film adaptation of Louisa May Alcott's novel is magnificent, gorgeous, and poignant; with it, Greta Gerwig proves herself to be one of the best working directors, regardless of gender. If you need a warm blanket this winter, look no further than your local cinema's screening of Little Women.
10/10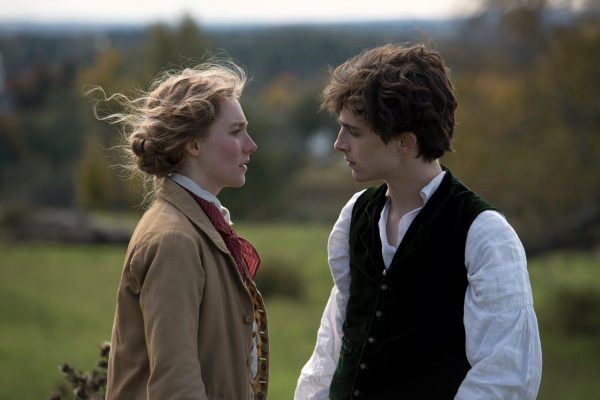 Antonio Aguila, Film Critic
Greta Gerwig is back from her debut splash (the indie Lady Bird, which took home the Golden Globes for Best Actress and Motion Picture – Musical or Comedy). She has returned to bring us an adaptation of the classic novel by Louisa May Alcott, Little Women. And it is one of the best films of 2019. Greta Gerwig really does reimagine this through unique cinematic techniques such as music, lighting, dance choreography, framing and knowing when to let the actors shine constructing all these things in a way that allows a connection unique to cinema through visuality and empathy. As always there is controversy around the number of awards handed to female directors, but if Lady Bird wasn't convincing enough, then Gerwig has now proven that she is the real deal.
With frames like 19th century paintings, dazing dance scenes, music for individual characters, which are all distinct, realistic and nuanced along with poetic lines I will never forget, it is movies like this that people watch, create, critique, write and study them. Little Women is an experience to behold. It could be described as a coming-of-age historical drama, but it is more than that. From all its discussion I was left in awe. One line forever stuck in my mind is comes from Saoirse Ronan (who plays Jo), who, after years of loneliness and oppression have taken their toll, sinks and exclaims, 'I am so tired of people thinking all a woman is good for is marriage, but I'm so lonely!' If you thought she was good in Lady Bird, she is even better in this. To be honest, all the main cast stepped up their game, perhaps with the exception of Emma Watson, but she already made people's childhood's by playing Hermione Granger, so I'm sure she can be forgiven. What caught me off guard was how Timothée Chalamet actually fitted the role. Many people questioned from the trailer how out of place he seemed. On the contrary, his self-loathing and charm combine well for him to play the boy next door that builds intimate relationships and raises conflicts. He was fun to hate, and it was surprising to see moments of endearment from his character towards the end. The best character of the film is Beth, and I will take no questions on that.
Gerwig makes the very bold move of removing the straightforward blueprints of the classic story. Its most prevalent interpretations stem from a clear villain, whether it be the men or the masculinity of the women. Yet this conviction to explore both sides and admit moral ambiguity to a certain extent helps paints a portrait where even flaws contribute to realistic beauty.  It is Jo's temper and boyishness, Meg's strength in vulnerability, Beth's extroverted calmness and Amy's mixture of maturity and childishness that make you feel everything for them, especially since they are a family with subtle, sometimes powerful details in their meaningful interactions. As the title suggests the film has feminist messages, although they are compiled next to a whole host of other things that bring more depth and meaning than I would have imagined going into the film. Even now I am still figuring out new meanings and readings of the film, and in those moments I am still amazed.  We have ideas of class division, why become an artist, industry's control of art, unreciprocated emotions, incorrect definitions of love, and how people are affected from encouragement and withheld affection. However, my favourite by far is the way the film treats marriage. Despite marriage during the film's period of time being used for economic proliferation, it was never solely a terrible thing. It is completely valid and legitimate for feminist critics to scrutinise the problematic side of the happy ending, but the film admits without losing coverage of its issues that, at the end of the day, people just want to fall in love. And that is beautiful! Without being condescending to its male viewers nor demonising them it showcases an alternate perspective, never losing its central focus of female indignation, liberation and progression.
This is more than just a coming-of-age historical period drama with romance, sisterhood and contemporary thoughts. This is Greta Gerwig's big take on Little Women. Hell, it is her Little Women. When you leave the cinema, you can't help but cry for the characters, cry for the way we love, cry for how art shapes the world and cry to how far we've gotten.
9/10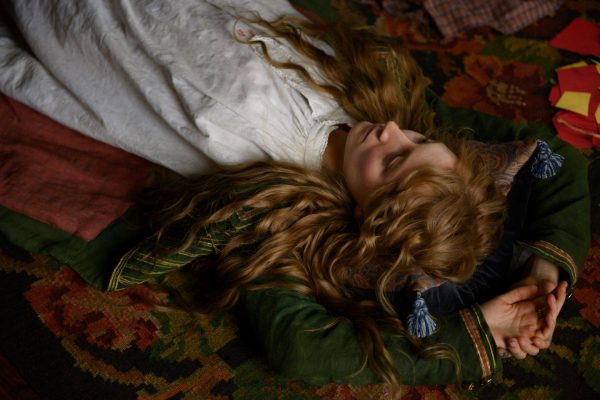 Matt Taylor, Film Editor
What needs to be said about Greta Gerwig that hasn't been said already? Since her stellar debut with Lady Bird in 2017 put her on the map, she has been one to watch, and thankfully her latest does not disappoint. Gerwig's adaptation of Louisa May Alcott's Little Women is, quite simply, a perfect film. Funny, engaging, uplifting, devastating, powerful, beautiful – Gerwig's film doesn't put a single foot wrong.
The story of Meg, Jo, Beth, and Amy is hardly a new one. Since the novel's publication in 1868 there have been six film adaptations of it (this being the seventh), but Gerwig breathes new life into the material, elevating it beyond belief into ethereality. It's an achievement very few films manage, but Gerwig makes it seem like the easiest thing on earth. Everything in her film comes together to create a gorgeous collage of what is nothing less than pure cinema.
But where to even begin with what makes Little Women so good? The performances: pitch-perfect. The cast is filled with so many wonderful names you'd be forgiven for thinking that one or more of them would have to give, but no: everyone holds their own beautifully. Saoirse Ronan is the standout as Jo in a way that feels impossible yet so inevitable. Gerwig puts Jo at the film's narrative centre and very heart, and thanks to Ronan's beautiful performance we engage with Jo instantly. The film opens and closes with Jo, and for good reason; Lady Bird clearly gave Gerwig the confidence to trust Ronan with the film's moral heart, and here pushes her further to manage to inspire tears on more than one occasion. The rest of the March siblings are played by Florence Pugh (in a performance that almost outdoes her magnificent work in Midsommar), Eliza Scanlen (who will absolutely bring you to tears), and Emma Watson (whose slightly dodgy American accent is the film's only weak spot). The four of them work beautifully whether they're together or apart, and we connect with them instantly in a bond stronger than just about every series imaginable manages across multiple films.
Laura Dern and Bob Odenkirk play the March parents in one of cinema's greatest power couples. Dern especially puts in a terrific shift to give her best performance in years (though her excellent turn in Marriage Story, incidentally written and directed by Gerwig's partner, Noah Baumbach, gives it a good run), while Odenkirk manages to do a lot with little screen time. Meryl Streep is terrific as the family aunt, playing her old-fashioned ideals beautifully deadpan. Timothée Chalamet rounds out the main cast, and is as good as we've come to expect from the 24-year-old. Laurie is a source of conflict for much of the film's narrative, but Chalamet is so charming in the role that it's difficult to dislike him when we need to, and his chemistry with the others (Ronan and Pugh in particular) is wonderfully in-tune with them.
It isn't just the performances where Gerwig's film shines, though. Every aspect of it is utterly gorgeous, not least her wonderful screenplay. In a 135-minute movie, not a single line, word, look, or moment is wasted; everything feels purposeful and planned, and culminates in several moments of either ethereal giddiness or aching sadness (for specific examples, look at Jo and Laurie's dance and that second, very deliberate walk down the staircase). Her dialogue works perfectly in tandem with Alexandre Desplat's gorgeous score and Yorick Le Saux's wonderful cinematography (from the man who shot High Life, I'd expect nothing less) to create a wonderfully real-feeling experience that feels as good as a long, warm hug at the end of a difficult day. Lady Bird, Gerwig's debut, was a beautiful film. Here, she somehow one-ups herself to deliver the hands-down best film of 2019 – a gorgeous cinematic experience that will leave you reeling with its power.
10/10
Little Women is in cinemas now.
Images courtesy of Sony Pictures. All rights reserved.