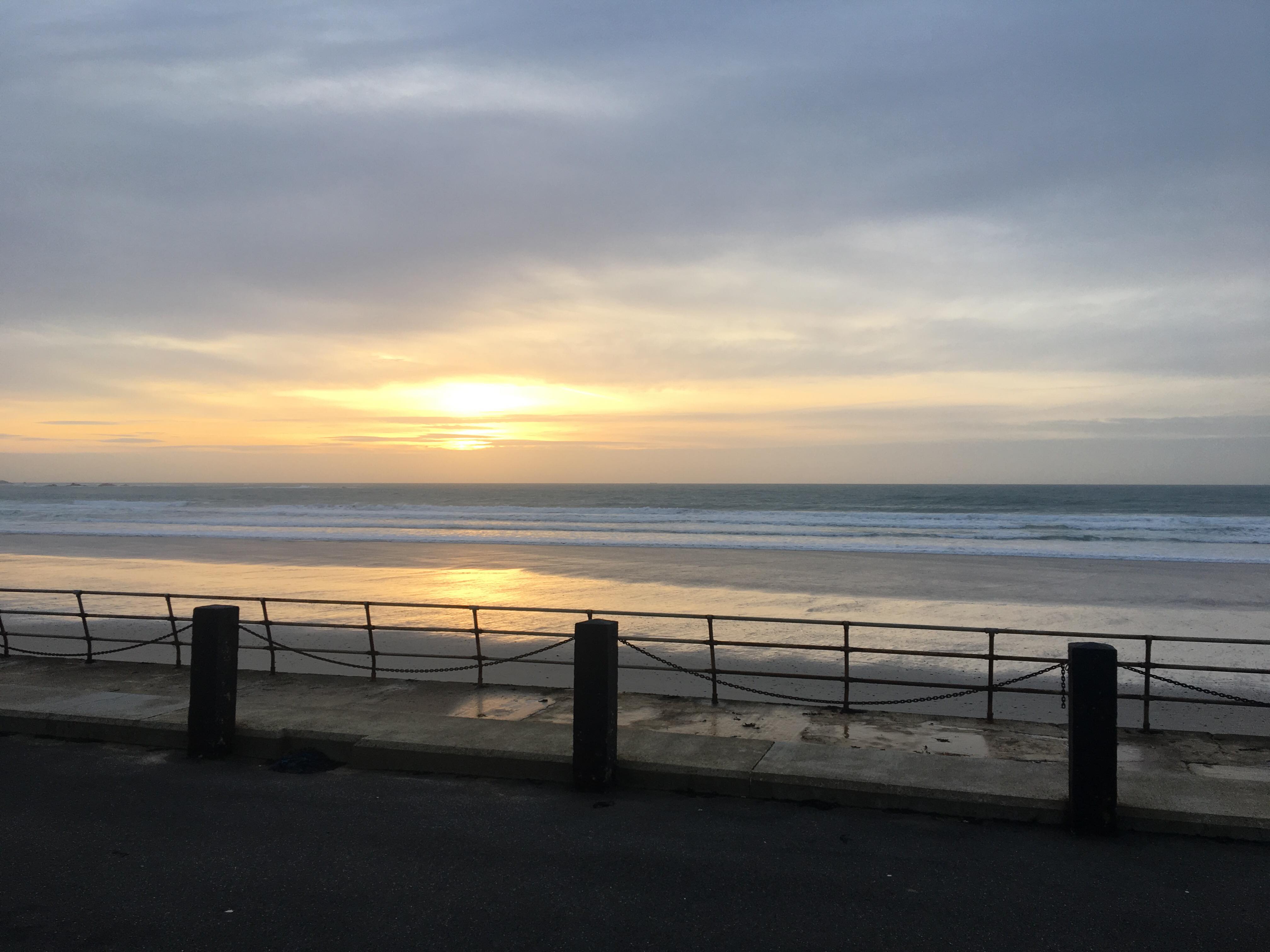 TV Editor Niamh Brennan shares why her home in Jersey is her favourite place in the world
It wasn't until I came to university that I realised how lucky I was to have grown up on a beautiful and, in relative terms, safe island off the coast of France. Living in Jersey, it was easy to take for granted the fact that you are never more than ten minutes away from a beach, and to overlook the rich and fascinating history that resonates everywhere you go. Here's a short overview of what I consider to be the best of Jersey.
Beaches
Being an island, the beaches have to be number one on my list. Not only because they are everywhere you go, but also because each one has something different to offer. Two of the busiest tourist beaches, St Ouen's and St Brelade's, are on the west of the island, providing an excellent base for days spent lounging around or swimming in the sea, with many places to eat at your disposal. St Ouen is one of the most popular surfer beaches, and one of the best places to watch the sunset of an evening, whilst St Brelade is more family focused, with plenty of activities on offer from renting out kayaks, to banana boating. However, some of my favourite beaches are the smaller or more hidden ones, specifically Beauport, close to St. Brelade's but far more idyllic. It is only accessible through a long stairway and a five-minute walk and so is considerably less populated than other beaches, making it perfect for a quieter beach day or an evening barbeque.
Walks
I spent so much of my early-teen years resisting family walks, only to realise ten years later how spectacular they really were. One of the most significant island-wide events is the yearly 42-mile walk around the coastlines, in which around 1,000 people spend the day pushing themselves to complete the challenge which travels along coastlines, beaches, countryside and residential areas. However, if a less intense walk sounds more appealing, so much of the island can be explored from walking a few miles from one café or pub to another along the amazing cliff paths across the entirety of Jersey. It was in this way that I first discovered two of my favourite locations on the Island; Devil's Hole, an impressive natural crater in a cliff face, with spectacular views out to sea stretching across to the other channel islands, and also Grosnez Castle, the ruinous remains of a fourteenth-century castle, providing not only a striking early history of the island but also impressive views.
History
Of course, Grosnez Castle is not the only impressive historical landmark on the island. Being the only part of the British Isles to be occupied by German Forces in WWII, there are many tourist locations identifying the island's tumultuous past, from the bunkers scattered across the coastlines, to the Jersey War Tunnels, an underground hospital turned museum identifying Jersey life in the 1940s. In terms of older history, the Island has two huge castles to explore. Mont Orgueil, in the east of the island, provides a rich history of the medieval castles' historical uses, with some of the most amazing views looking right over to France. Elizabeth Castle, named after Elizabeth I who was queen in the year it was built, resides out at sea, and can only be accessed by boat or by foot at low tide, providing a more recent (but still distant) history, identifying the significant role Jersey has played as part of the British Isles.
And of course, the island provides so much more. I couldn't finish this list without mentioning how central all the amazing places to eat are to the experience of living in Jersey. From The Hungry Man, which provides one of the best breakfasts by the beach on the East of the Island, to El Tico, one of my personal favourites for dinner, in the West, you are never short of somewhere that provides excellent local food.
Additionally, we have Jersey Zoo, which was opened by Gerald Durrell and is home to the Durrell Wildlife Conservation Trust, many children's attractions, and lots of local heritage locations. Additionally, Jersey has seen a rise in recent years of music events taking over the Summer, this year with famous names such as Camelphat to Bastille to Shy FX to The Kooks taking stage at the various events across the Island.
Although Jersey definitely has its drawbacks, as it is on the more expensive side, so you wouldn't go for an average night out, there is still an abundance of places to see for anyone visiting the island.