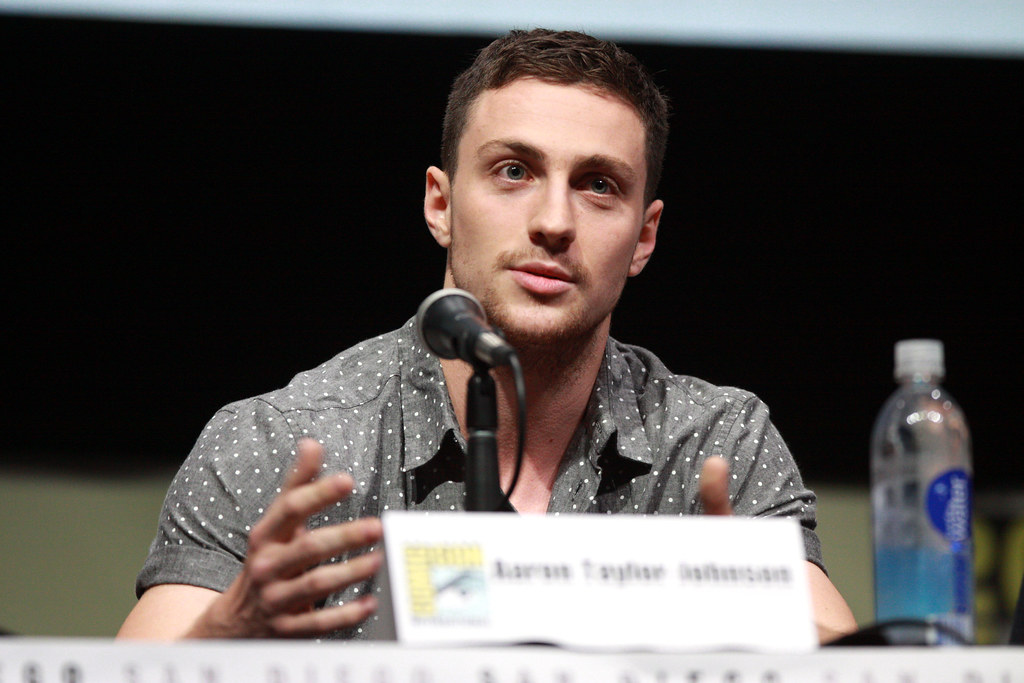 Film Critic Chloe Hyde revisits this coming of age classic, revelling in its fun, but questioning its priorities
Based on the books by Louise Rennison and directed by Bend It Like Beckham's own Gurinder Chadha, Angus, Thongs and Perfect Snogging is a cult classic among Gen Z. It's a typical coming of age film which was a sleepover staple in the UK from 2008 onwards. The iconic scene of the adolescent Georgia Nicholson running down Eastbourne Promenade dressed as a stuffed olive (rather than a sexy cat or an angel) entirely encapsulates the thematic aesthetic of this tragic teen film. It is utterly cringeworthy and dire, yet relatable, in the best way possible.
Venturing into a world of first relationships, female rivalry, familial drama and problematic friendships, there is a lot for an impressionable young teen to learn and enjoy from this film. Because of how easy it is to rewatch, I have reached the point in my life (at the ripe age of 20) where it has become almost second nature to recite famous lines and dialogue like 'Libby! Stop putting Angus in the fridge' or 'The Snogging Scale: The 10 stages of snogging.' As well as the memorable script, the soundtrack perfectly complements the film. It's fun and buoyant, with many of the songs, unsurprisingly, centred around love. Whenever I hear one of the songs from the track list, I'm instantly brought to an entertaining moment within the film, regardless of where I am. As far as I'm concerned, 'Toothpaste Kisses' by The Maccabees and 'She's So Lovely' by Scouting for Girls should forever only exist within this film! 
One thing has become remarkably clear after watching 'Angus, Thongs and Perfect Snogging' for approximately the zillionth time (although this time I am not a 13-year-old  aspiring to live my life like Georgia). Georgia and her friends are all around the 14/15 age, yet they want to have serious relationships, appear older than they are and have birthday parties in nightclubs. This seems bizarre and a bit crazy in hindsight because of how young they are. Nowadays, you'd more likely come across a young teen whose main focus is becoming internet famous. It's interesting how our priorities change.
More than anything, revisiting Chadha's film opens my eyes to how different life was back at the end of the 2000s. There is virtually no mention of any sort of social media communication with regards to Georgia and Robbie's relationship, which actually renders their romance as far more organic and real. This is a refreshing change when opposed to a typical twenty-first century relationship which sparks through artificial internet messaging. That's immediately something I relish in this film; the lack of internet presence allows the viewer to fully immerse themselves in the story, perhaps since it is a reality very far from the circumstances of 2020. 
With hindsight, it's absolutely true that watching a film like this one is nostalgic and fun. But on the other hand, it makes me realise that, in reality, we have our whole lives to worry about that stuff, and that the main characters in this chick flick should not have been so stressed, or under so much pressure at their young age. It's sometimes wise to separate reality from fiction.
Nevertheless, I will always end up coming back to 'Angus, Thongs and Perfect Snogging' as a constant reminder of trials and tribulations that come with growing up. Without a doubt, this film deserves its praise and the place it has in our hearts. It will forever uphold as a coming of age classic of our time. 
Angus, Thongs and Perfect Snogging is available to watch on Netflix 
---
Need some more rewinds and revisits from Redbrick Film? Check out these articles for all your nostalgic needs:
Cabin Fever: Self Isolation on the Silver Screen
Redbrick's Picks: The Best Comedy and Family Movies for Lockdown