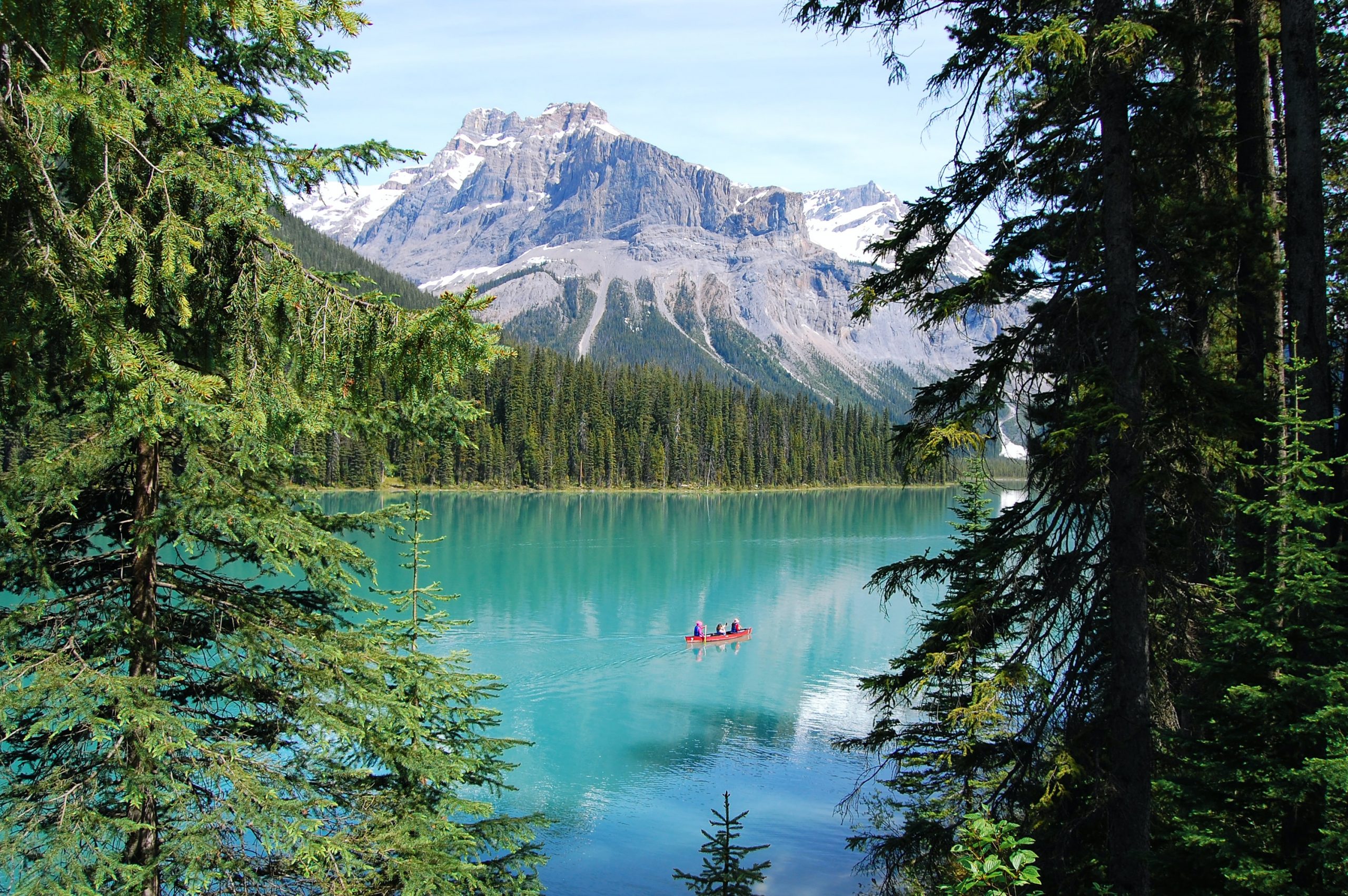 Food&Drink Editor Izzy Frost is in awe of the sights of Canada, explaining why they are essential for any bucket list
With any hopes I had for travelling this summer quashed by lockdown, I have been feeling particularly lucky that I was able to spend a few weeks road-tripping around Canada last year. We only covered a very small part of the sprawling country, beginning in Calgary, Alberta and ending on Vancouver Island, British Columbia. We certainly found something for everyone. Whether you are a lover of landscapes, or more at home in bustling city centres, you would find somewhere to suit you from this list of my favourite places we visited.
Lake Moraine
Lake Louise often takes the spotlight in many guides to Banff National Park, Alberta, but I would highly recommend visiting the slightly lesser-known Lake Moraine simply for the benefit of its having fewer visitors. This glacially-fed lake is blue like I have never seen before, surrounded by forest and mountain views. It is hard to put a landscape like this one into words, and it should absolutely be on every travel bucket list.
Canoes are available for rental across the lake, allowing you to explore the lake's corners or just sit and enjoy the view that is almost beautiful enough to distract from the overpriced café. With wholesome walks in the surrounding area, incredible photo opportunities, and all without the thronging crowds you might expect in such a mind-blowing location, Lake Moraine is an absolute must-visit of all the places I was lucky enough to see in Canada.
Jasper
Jasper was a relatively quiet and unassuming alpine town. Packed with tacky souvenir shops, it was the food and drink that made our stay memorable. There were many great activities to participate in within the area surrounding the town. However, with only one night there after a long few hours of driving, all we wanted was a meal and a good night's sleep.
Jasper Pizza Place ended up being one of the best meal's of the trip – think craft beers, customisable wood-burning pizzas and hearty side dishes. This came with a view of the Canadian Rockies from the open-air top floor of the restaurant. Paired with this was a delicious and surprisingly picturesque meal, plus a gooey, sugar-oozing cinnamon roll bigger than my fist from Bear Paw's Bakery the following morning. Jasper shines brightly in my memory for its highly underrated food scene.
Vancouver
Vancouver needs no introduction, but I can say that it was as fabulous as I had hoped from the iconic city. By simply exploring by foot or bike, we always stumbled upon plenty of places to fill the days. Granville Island was a highlight for its bustling food market full of stalls.
It sold everything from sushi to doughnut holes, as well as its hipster art and clothing stores. One money-saving recommendation I would make would be to stay in North Vancouver, just a short and cheap ferry ride away from the centre. Here, we were able to stay in a spacious Airbnb rather than a cramped and over-priced hotel room in central Vancouver. In addition, the daily ferry ride actually ended up being a lot of fun.
Tofino
If, like me, you love being by the sea, then Tofino (on Vancouver Island) is not one to be missed. You are able to rent all the kit you need to surf or boogie board. The place we rented from was conveniently located right next to the Tacofino taco truck.
This provided the perfect meal after a morning on the water. For anyone less keen on going in the sea, the rugged views and walks along the beach are enough to keep you occupied. Moreover, the town itself is full of food spots and independent stores. These are accessible by car, foot or bike.
Looking back on my previous trips has made me appreciate in a new way the places I have been able to visit. I expect for many of us our next trips abroad will feel that much sweeter for having had to sit them out for a while. For anyone brainstorming where they will go on a post-lockdown adventure, I would definitely advise adding Canada to the list
For more Redbrick articles on bucket list locations, check out the articles below:
One For the Bucket List: My Gap Year Adventures in Borneo
One For the Bucket List: New Zealand By Camper Van